Members of Transylvania University's graduating Class of 2022, who have distinguished themselves in all aspects of campus life, are ready to make an impact on the world. The nine students featured below exemplify what it means to be a Pioneer, as do those who were highlighted in other recent senior spotlights here and here.
---
Successful on the track and in the classroom, senior Taylor Allen draws inspiration from those around her at Transylvania. She's won six individual conference championships, holds three school records (indoor and outdoor 400m and outdoor 400m hurdles) and was named last year's Heartland Collegiate Athletic Conference Women's Track Athlete of the Year. Also, her leadership and academic excellence are reflected in her membership in Alpha Lambda Delta, Omicron Delta Kappa and Pi Sigma Alpha honor societies. The business management major and political science minor from Louisville has been an outstanding role model for younger athletes and her fellow Pioneers. "My motivation comes from the dedicated and passionate people around me," Allen said. "When you are surrounded each day by people who want you to succeed and help you reach your goals, you want to do the same for others." This fall, she'll be attending the University of Louisville Brandeis School of Law.
---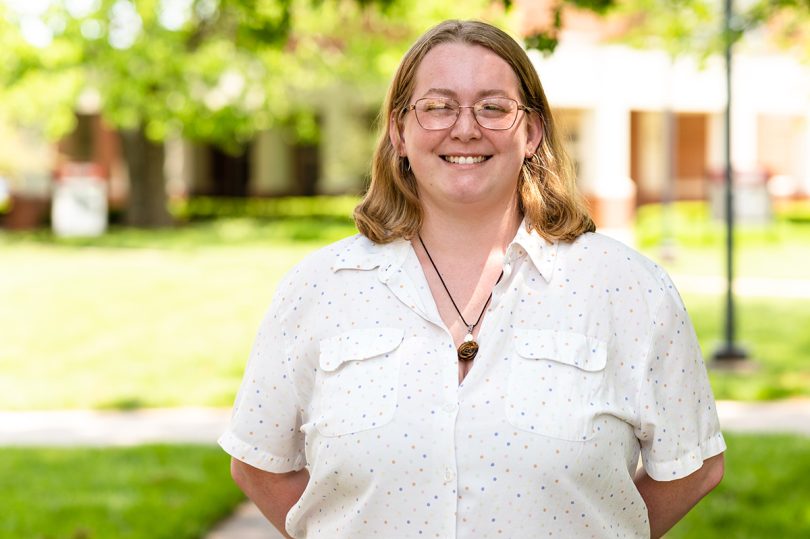 When senior Lillien Hudson first came to Transylvania, she already knew she wanted to major in psychology. But the university gave her plenty of opportunities to explore other interests — from the beauty of the French language to learning in her women's, gender, and sexuality studies classes how the world impacts those from different walks of life. Additionally, she credits staff in the communications office — where as a work-study student she wrote stories for the 1780 blog — with teaching her so much outside of the classroom. "I am grateful to have had these other avenues and to use what I have learned as I go forward through life," said Hudson, from Morgantown, Kentucky. Her campus and community involvement has also included serving as president and secretary of Transylvania Circle K and as a member of TUnity and the French Club.
---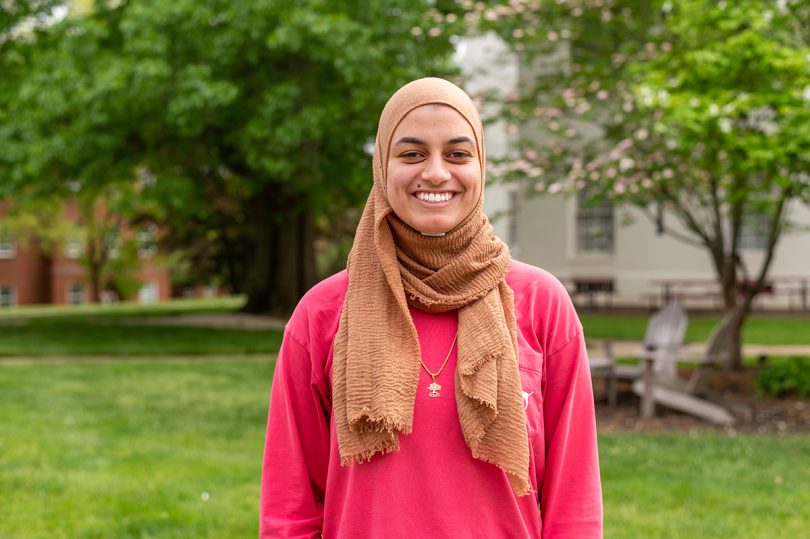 Transylvania senior Hannah Isa has been an inspirational leader both on campus and in the community, giving her time to a variety of organizations. "I believe representation matters," said Isa, who's from Lexington. "When I see leaders who look like me, I feel inspired and want to do the same. I was motivated to get involved because of the leaders who came before me — and so that I can inspire those who come after me." Double-majoring in biology and education and social change, she co-founded the Muslim Student Association and is an executive board member for Young Muslims Lexington. She also was a First Engagements scholar; a member of the Student Activities Board and Pre-Dental and Pre-Health clubs; tutored with the Carnegie Center and Lexington Universal Academy; served on university staff hiring committees; and was a volunteer coordinator for Help Portrait Lexington. After graduation, Isa plans to attend dental school after taking a gap year.
---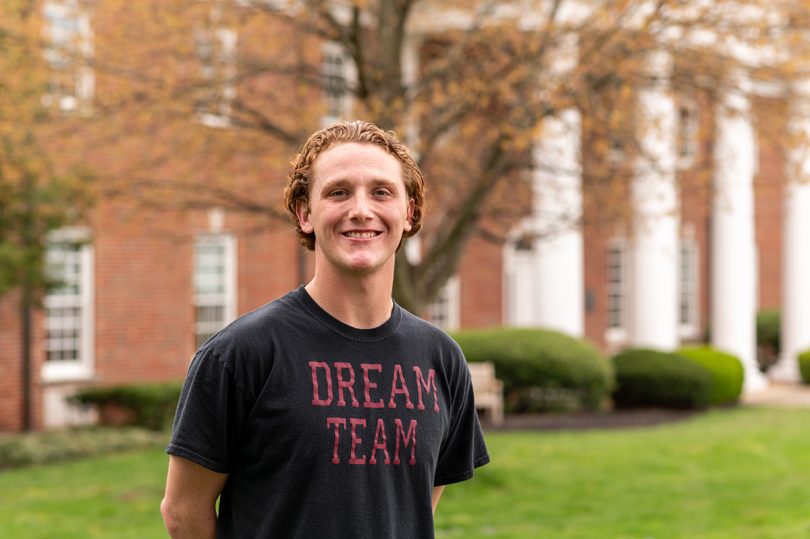 Our campus has benefited from the energy and enthusiasm of Bryce Lowe over the past four years. The marketing major and communication minor from Louisville has gone all out in a variety of ways — from earning the men's lacrosse program's top goal-scoring honor to founding the Wings Up spirit club to serving as a senator in the Student Government Association. Lowe said he's gotten a well-rounded education along with plenty of "fulfilling and memorable experiences in the classroom, on the field and in the Transylvania community. It's really been about living up to the many opportunities that have been offered to me while at Transy." The senior's other lacrosse achievements include leading his teammates as a captain and mentor, as well as being a finalist for Pioneer Rookie Male Athlete of the Year. Additionally, he earned All-Conference First Team and Academic All-HCAC recognitions. He also was a First-Engagements scholar, served as the Kappa Alpha chapter brotherhood chair and was a member of the Interfraternity Council and Chi Alpha Sigma. After graduation he plans to launch a career in business marketing, finance or operations.
---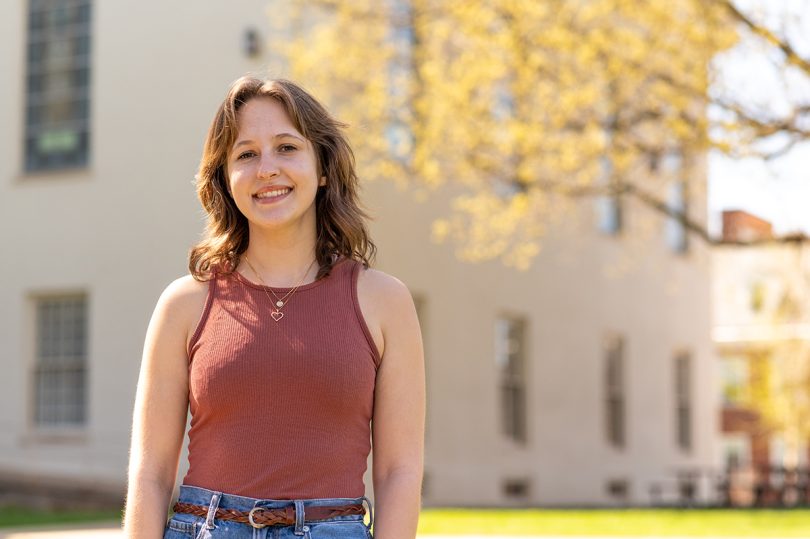 ---
In true Liberal Arts spirit, Miranda McCormick double-majored in biology and religion to discover new ways of thinking about the world. Through studying religion, the future doctor gained an understanding of how people are diverse while not losing sight of our shared humanity — and then she incorporated these insights into her biology research. "My double major has helped me be able to notice bias in the science community and how to better avoid it, which will help me in my future career as a physician, where I plan to provide compassionate and equitable health care to my patients," said McCormick, from Utica, Kentucky. She's also been active in the campus community, serving as VP of finance for Phi Delta Epsilon medical fraternity, co-chair for the Senior Challenge Committee and as a tutor. Additionally, she participated in Transylvania's 100 Doors to Success mentorship program and recently conduced genetics research with professor Belinda Sly. After graduation, she plans to attend the UK College of Medicine-Northern Kentucky Campus.
---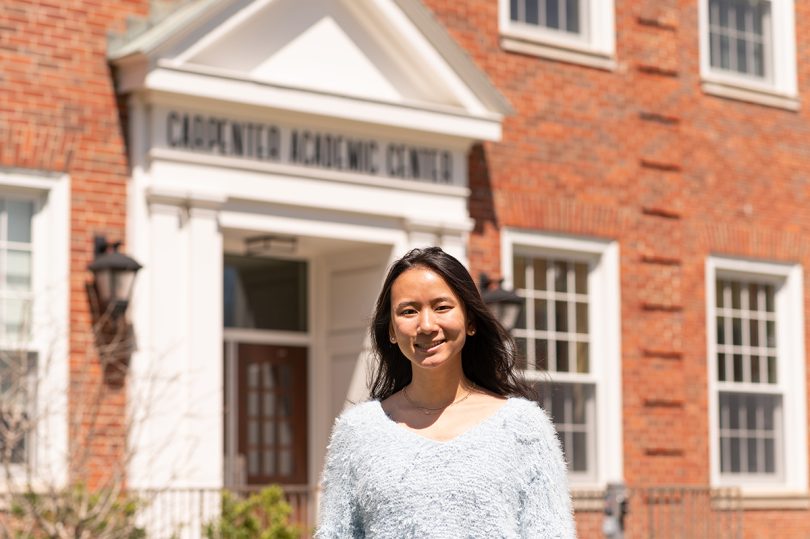 Transylvania senior Maggie Milby is ready to have a meaningful impact on the lives of young students — especially those who need the most support. Through an internship at local elementary schools, she worked in classrooms with children who have ADHD, autism, learning disabilities and speech impairments. "This really showed me that I want to be hands on with kids and support the ones who need the extra help they might not be getting at home," she said. Milby, who's majoring in education and social change and minoring in psychology, said she's also learned a lot of things about herself at Transy. "The one I'm most proud of is being comfortable in your own skin even when you aren't always comfortable," she said. "Staying true to who you are at the root is what will make you happy at the end of the day." Milby, from Danville, Kentucky, also has been engaged with campus life through the Black Student Alliance, for instance. She plans to work for a year after graduation before pursuing a master's degree.
---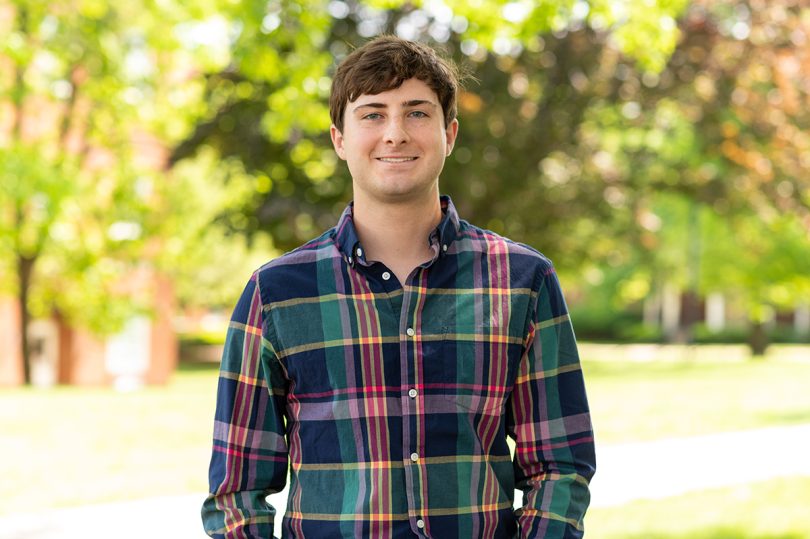 Transylvania senior Bobby Payne has been serving his hometown community in ways directly related to his career path. Payne, who plans to attend UK's College of Dentistry and pursue a career in oral surgery, volunteered regularly with the Refuge Clinic and led a toothbrush drive for Lexington elementary schoolers during the pandemic. The biology major and English minor also mentored youths through Common Good. "This opened my eyes to unmet health care needs in my community and inspired me to reach out and volunteer," Payne said. On campus, he's served as a Pre-Dental Club president and tutoring center manager and tutor — and he's a member of Delta Sigma Phi and participated in Peace Corps Prep. "Being involved at Transy has taught me to feel comfortable in a leadership position," he said. "The Transy community is so supportive and encourages students to take on leadership roles in whatever activities they are passionate about."
---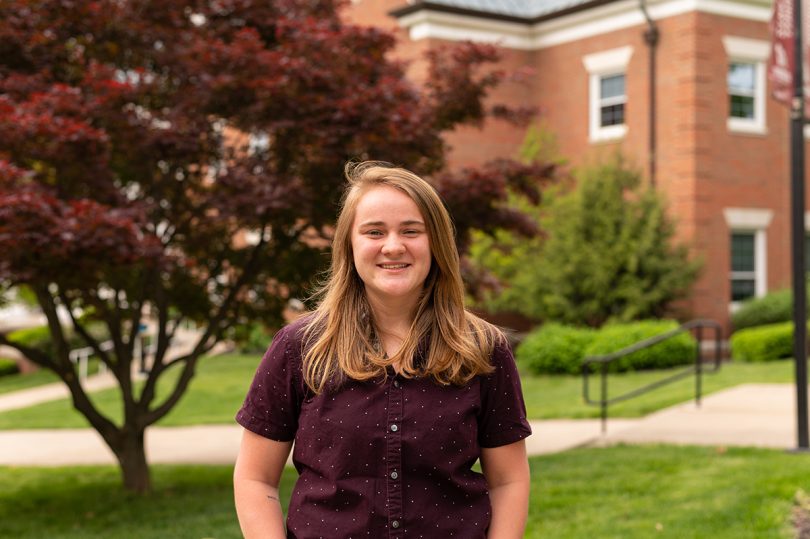 Transylvania senior Jennah Ruebens, who has a passion for the natural world, will be working for a U.S. Fish and Wildlife Service at-risk species rapid response team after graduation. She has served as a member of the Transylvania University's Environmental Action League and honed her research skills through projects at Eastern Kentucky University, American Conservation Experience and U.S. Fish and Wildlife Service — all while double-majoring in math and biology (ecology, evolution and behavior track) and minoring in environmental studies. Ruebens, from Frankfort, also has supported her school community through involvement with TUnity, as a tutor and with Transylvania's Housing and Residence Life as an area coordinator and resident adviser. Connecting with her fellow students has given her new perspectives and lasting relationships, so she's loved serving the residence halls and campus organizations. "They have allowed me to grow both personally and professionally in more ways than I can describe," said Ruebens, who plans to pursue a graduate degree.
---
Transylvania senior Elizabeth Salamanca has fully embraced the liberal arts ideal of a wide-ranging education. In fact, she majored in math while playing a leading role in the theater scene at the university. The Transy Theater Guild president produced the "Fright Night Play Festival" and was the Transylvania Theater "Darkened Doorsteps" artistic director. "Although math and theater may seem to be completely different, I appreciate that both subjects allow me to be creative and solve problems," she said. "Every proof or moment on stage forces me to play with different possibilities until I find the perfect choice." Salamanca, who minored in theater and Spanish, also plays piccolo in the band, sings in the choir and is a member of Student Activities Board and Phi Mu. Additionally, the William T. Young scholar from Lexington presented at the National Conference on Undergraduate Research — and plans to share her education research again this fall at the School Science and Mathematics Association conference. She's headed to UK to pursue a Master of Arts in Teaching in math.