Transylvania University continues to highlight its graduating seniors for a variety of achievements — from academic success to athletic excellence to campus and community service. Check out the previous spotlights of the Class of 2022.
---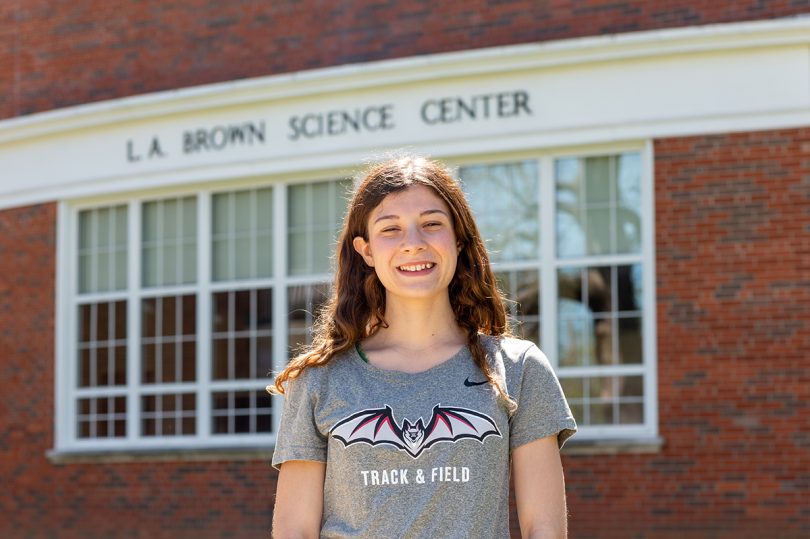 Transylvania senior Madison Bell embodies the ideals of NCAA DIII athletics. The future biology teacher has been dedicated to her studies while captaining track and cross country and mentoring teammates. "I feel that participating in athletics gives you the skills and confidence to approach any challenge, whether that be academic or any pursuit in your life," she said. Bell has been named to the Tom Bohlsen HCAC All-Academic, Christopher M. Ragsdale All-Sportsmanship and DIII All-Academic teams. She also was inducted into the Chi Alpha Sigma and National Collegiate Hispanic honor societies and served on our Student Athlete Advisory Committee. A biology and Spanish double major (and chemistry minor) from Lexington, Bell last year conducted National Science Foundation sponsored entomology research with the University of Georgia; if you've visited our BSC, you may have noticed her poster (replete with graphs and kissing bug photo). After graduation, she plans to attend UK for a master's in secondary STEM education.
---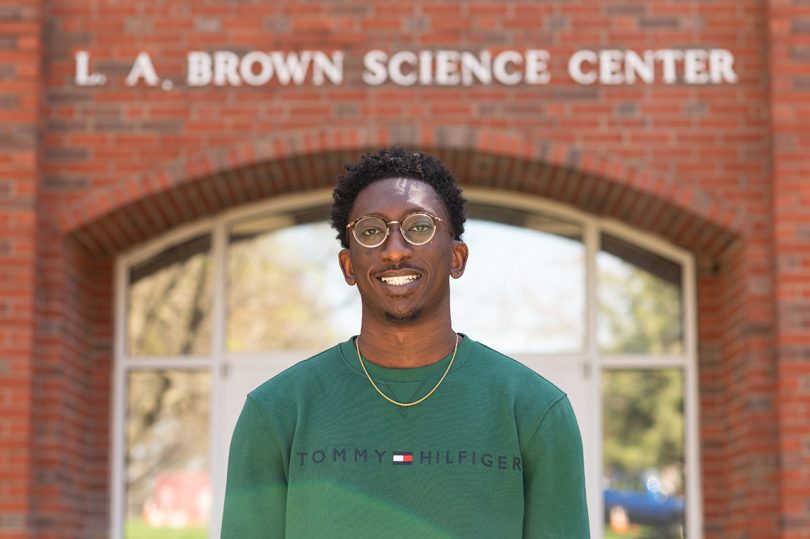 Omar Bojang's experience at Transylvania has helped set the senior on a path to a fulfilling career that will make the world a better place. A pre-med student majoring in biology, Bojang plans to work in a cancer research lab before attending medical school. "My Transy education has equipped me with the mindset and resources to pursue a rewarding and influential career that will hopefully better those around me," he said. "I plan on using the knowledge and wisdom I have gained from here to make a lasting impact on the world." Bojang has been an active member of the campus community, participating in the Black Student Alliance, the Muslim Student Association, Pi Kappa Alpha and the Senior Challenge Committee. While his hometown is Lexington, his family is from Gambia in West Africa.
---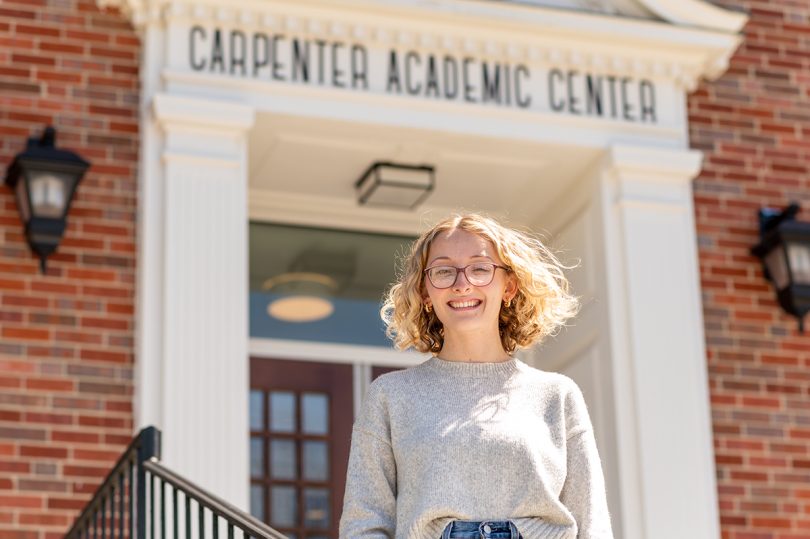 Senior Karisma Keeton is headed to the top 10 University of Michigan Law School this fall after making a significant positive impact at Transylvania. The political science major from Mount Sterling, Kentucky, was an enthusiastic admissions ambassador, First Engagements scholar, Chi Omega president, Grace Notes a cappella founder, choir singer and Writing Center staffer. Keeton, who minored in French and international affairs, also received Shearer and music scholarships and won the Ira Richard Harris '53 Political Science Department Award. "The Transylvania experience has not only prepared me for any future, but has fundamentally changed me as a person," she said. "My time at Transylvania, by fostering lifelong learning, resilience and a passion for community, will continue to guide me in every aspect of my life."
---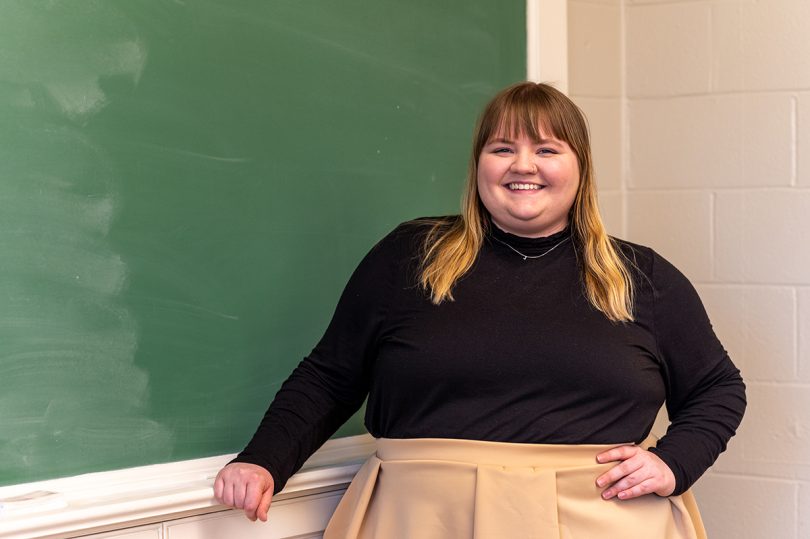 Taylor Kielman didn't plan on studying Chinese when she first came to Transylvania, but she fell in love with it during a May term trip to China and after learning about the "beautiful language and culture with thousands of years of history." Now the senior international affairs major and Chinese and Asian studies double minor from Flemingsburg, Kentucky, is off to UCLA to earn a master's in East Asian studies. "I plan to use the interdisciplinary education Transy has provided me with to study the relationship between culture and politics with a specific focus on Hong Kong." Kielman plans to work toward a Ph.D. to become a Chinese affairs professor. As an undergrad, she was an alternate for a Critical Language Scholarship and a member of the Chinese Language Club. She also served as a resident assistant (and is now an RA supervisor) — and as a Writing Center tutor she's presented work at conferences, received the Christine Cozzens Research and Initiative Award from the Southeastern Writing Center Association and will have research published in the Southern Discourse in the Center journal.
---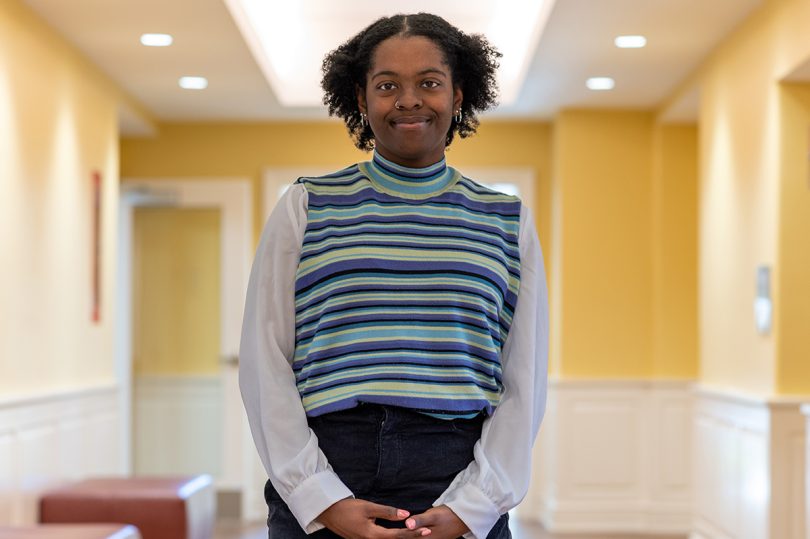 Senior Kyndra Miller-Greene gained a unique perspective on athletics at Transylvania, not only playing lacrosse and field hockey but also serving our sports information office as a work-study student. From taking headshots of athletes to helping arrange banquets, she's learned a lot about what goes on behind the scenes of collegiate sports. "Working with our athletic department has given me a greater appreciation of sports as a whole," she said. Now she knows the "intricacies behind the preparation and execution of events, whether it's staffing, hosting tournaments or even something as detailed as playing the right warmup music." Miller-Greene, a history major and international affairs and political science double minor from Chapel Hill, North Carolina, also was editor of our Transylvanian literary magazine (which complemented her experience writing game recaps). After graduation, she plans to continue serving nonprofits to help pass legislation on funding and research for rare diseases as well as work in property management.
---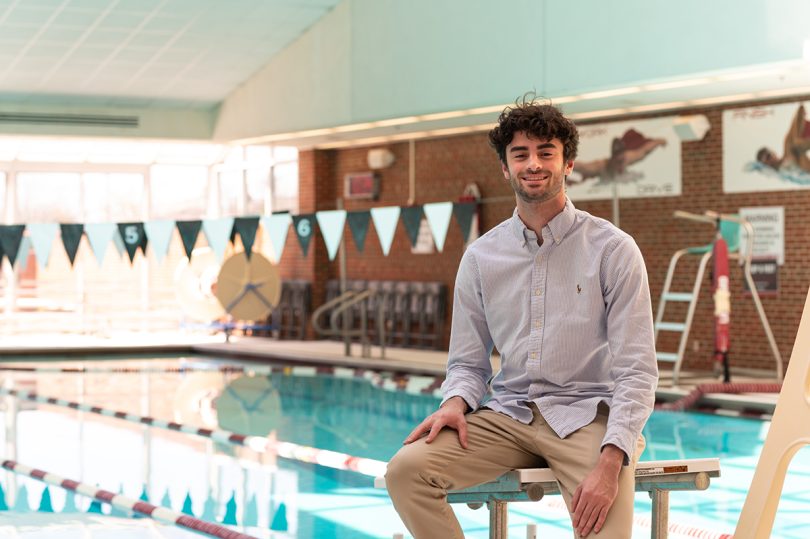 Devon Parker, a graduating business marketing major from Louisville, was one of the first students to take full advantage of Transylvania's new Center for Entrepreneurship in starting his own business while in college. Through his membership in Entrepreneurial Young Professionals and with the help of center director Jeni Al Bahrani, Devon turned his photography hobby into DP Tours & Photography, a 3D virtual tour company that he plans to expand after graduation. In addition to his business work, Devon was a four-year member of the swim and dive team and part of the school-record men's 200 medley relay team. He was also active on the Student-Athlete Advisory Committee. He has already secured a full-time sales position with DPL Financial.