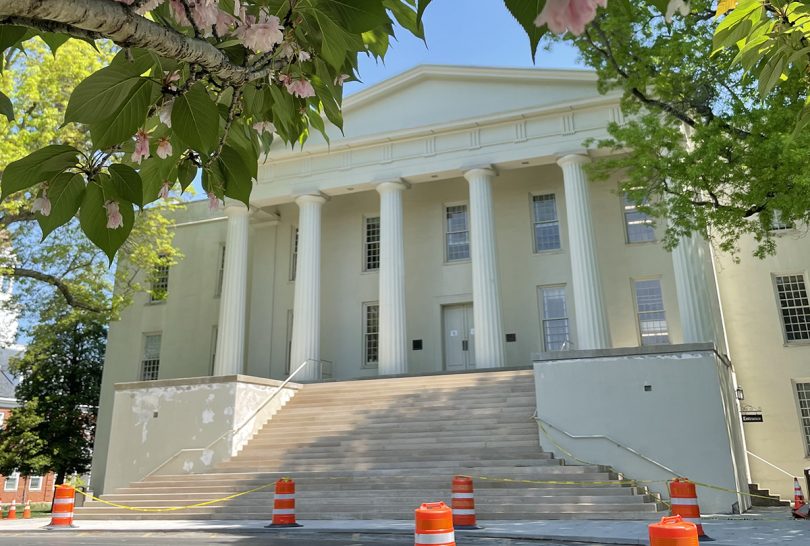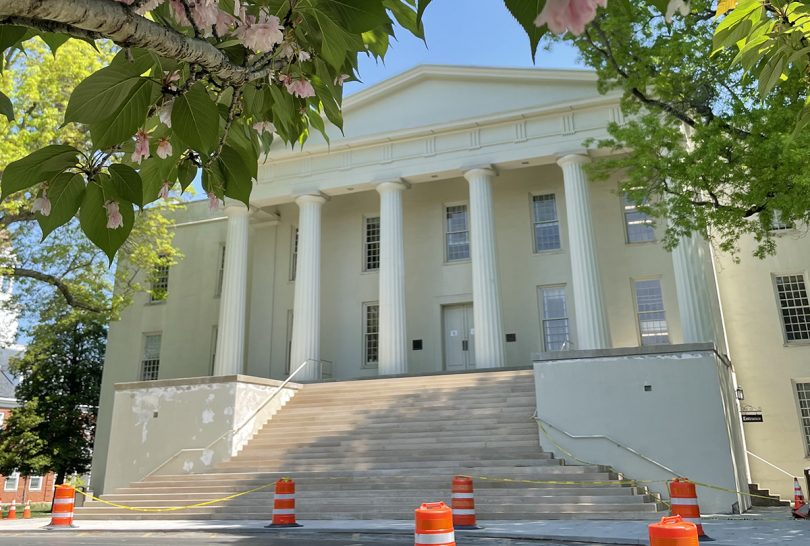 In time for the May 28 commencement, Transylvania University is wrapping up improvements to the front of its historic Old Morrison administration building — including replacement of the limestone steps.
The last step was put in place a few weeks ago, and then the stones were sealed, waterproofed, tuck-pointed and cleaned. The project also included sidewalk work and replacing the concrete slabs on either side of the main entrance. Additionally, the large oaks flanking the building were trimmed to help showcase the steps and columns. Other finishing touches include painting the front walls.
"I am very happy to have been given the opportunity to direct this project and bring the focal point of this historical building back to a condition that Transy can be proud of," Director of Facilities Management Danny Knox said. "The quantity results would not have been possible without Gilpin Masonry" (which also replaced the state capitol steps in Frankfort).
The construction area will remain blocked off until commencement.
Old Morrison graces the Lexington city seal and is the site of many events for the school community and beyond, including the annual PumpkinMania. It's also a traditional stop for campus tours.
The building is a registered National Historic Landmark and has served a variety of purposes throughout its history, including as a Civil War hospital.
In replacing the decaying steps from the ground level to the second-story entrance, the goal was to use the same type of materials and retain the look of the original building, which was constructed in the 1830s.
The Lexington Historical Society was consulted on the project.