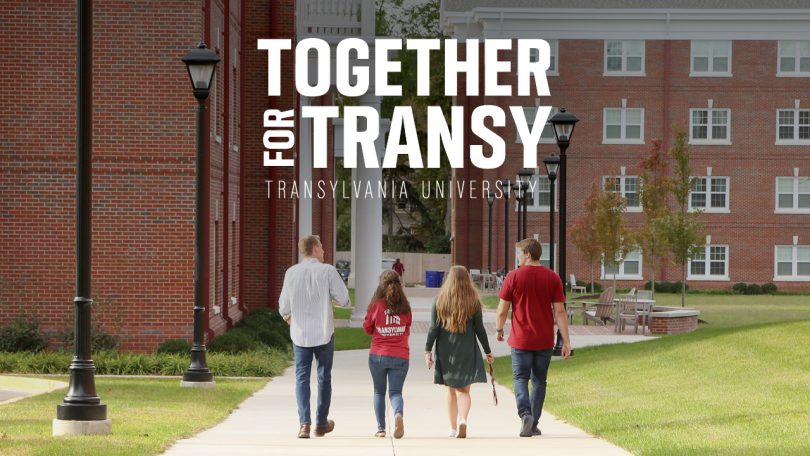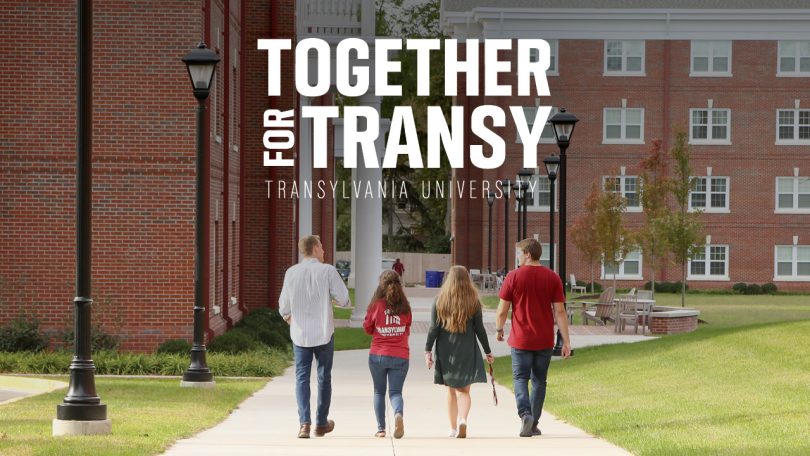 Transylvania University's annual day of giving on Friday will be a time for the school community and others to come Together for Transy in support of current and future Pioneers.
From joining fun challenges and competitions to rallying others on social media, the sixth annual event will include a variety of ways to show Transy pride while investing in a community-driven institution that takes a personalized approach to liberal arts education.
Transylvania's advancement office hasn't missed the fact that this year's Together for Transy falls on Friday the 13th, so they're asking donors to help "take the scary out of college." After all, some students may be asking themselves: Will I miss home? Can I handle the academic load? Will I fit in? Can I afford it?
Together for Transy supports many programs on campus that will help make college less scary for students, including scholarships, athletics, entrepreneurship, academic programs and diversity, equity, inclusion and justice projects. Money raised also goes to the The Transylvania Fund, which meets the greatest needs of students by providing assistance like scholarships for those who otherwise wouldn't be able to attend the school. Additionally, the fund pays for programing, faculty and staff investments and quality-of-life improvements on campus.
Your support will help students like senior Nyah Mattison. "Through the generosity of Transy donors, I have gained the ability to see myself as a scholar and leader on Transylvania's campus," she said. "Without the stress of student loans and other debt, I am able to give 100% to my academic pursuits and to take on opportunities like unpaid internships that I otherwise wouldn't be able to take advantage of."
There will be an information and giving table set up in the Campus Center on Friday — and you'll find updates throughout the day, giveaways and other engaging posts via email and on the school's alumni Facebook, Instagram and Twitter, as well as the main social media accounts.
Also for social media, Transylvania is recruiting volunteers to rally support and share their Transylvania stories. Sign up here. And check out how you can issue your own challenge.
This year's Together for Transy will build on 2021's record-breaking giving day. Check out  together.transy.edu for all the details; more information will be added throughout the week with live updates all day Friday.