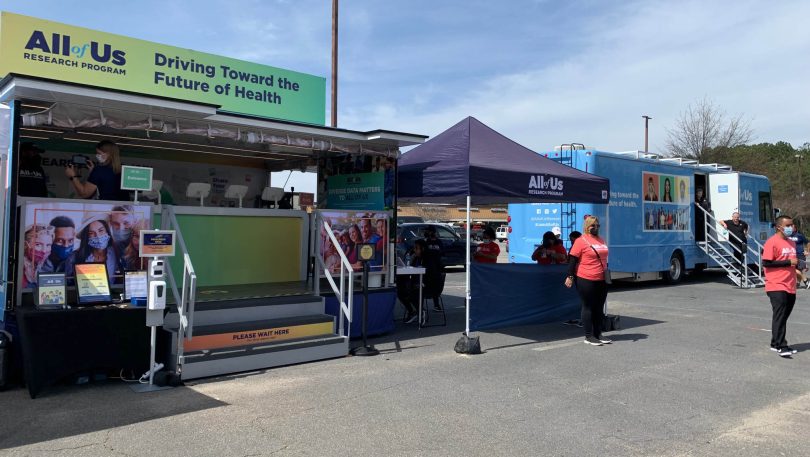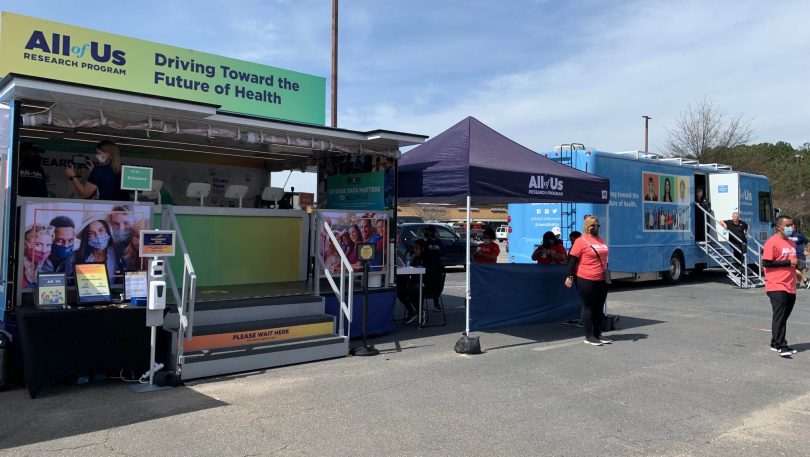 Transylvania University will host the National Institutes of Health's "All of Us Journey," a traveling, hands-on exhibit that raises awareness about the All of Us Research Program. The exhibit will be in Lexington from May 10-13 as part of its national tour to enroll new participants for a nationwide biomedical database.
The mobile exhibit includes an opportunity for visitors to sign up to participate in the program. Features include:
A virtual reality experience.
Private rooms for physical measurement and biosample collection.
An interactive station where participants can write a note to share with others about their inspiration for joining the program.
According to the NIH, the All of Us Research Program aims to speed up health research and medical breakthroughs. To do so, the program is asking 1 million volunteers to share different types of health and lifestyle information — like where they live, what they do and their family health history.
The program is open to people from all communities. Unlike a single-research study focused on a specific disease or community, the All of Us Research Program will create a research resource to inform thousands of studies, covering a wide range of health conditions. This information could help researchers learn more about different diseases and treatments and improve health for generations to come.
Transylvania has a long history of preparing its students for the medical field, beginning in the early 1800s when it was one of only five medical schools in the nation. Today's broad pre-health program prepares students for success in medical, dental, pharmacy, veterinary science and other health profession schools — 90% of the students recommended to health profession schools are accepted.
"We're excited to work with the All of Us Research Program to bring our campus and local communities together," said Megan Moloney, vice president for marketing and communications. "By hosting the 'All of Us Journey,' we're also giving our students an opportunity to see how field research can help change health for generations to come."
Participants can visit the exhibit in the parking area next to the Lucille Little Theater near the corner of Fourth and Upper streets. Hours of operation are: May 11-12, 11 a.m.-6 p.m. and May 10 and May 13, 11 a.m.-5 p.m. Parking is available in the faculty/staff designated lot across from the display, off Upper Street just past Fourth Street on the left side of the roadway. 
More than 320,000 people nationwide have enrolled and completed the initial steps, and more than 80% of these participants belong to communities that have been historically underrepresented in biomedical research, including 50% from racial and ethnic minority groups. Researchers will use the data participants contribute to learn how biology, lifestyle and environment affect health. This may one day help them find more tailored ways to treat and prevent disease.
Learn more about the All of Us Research Program.