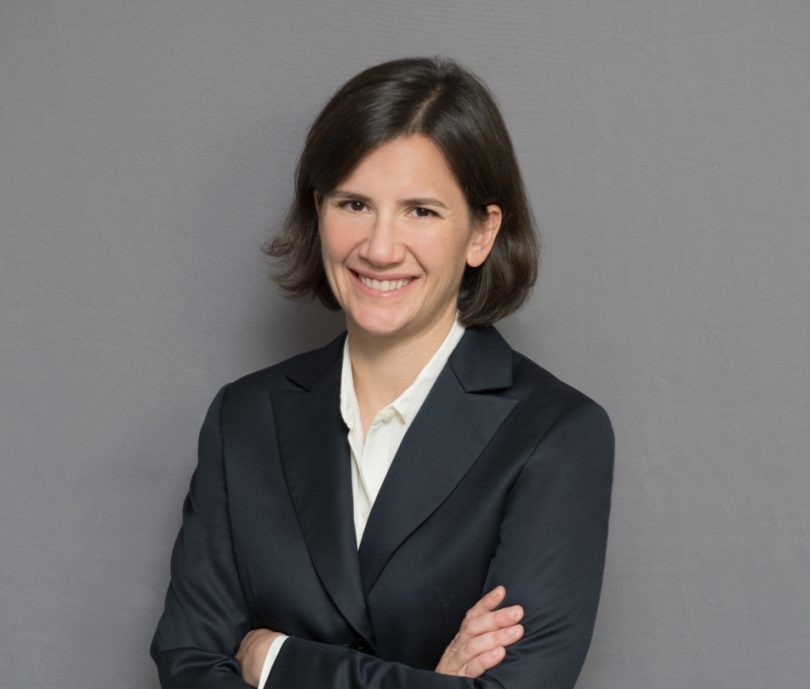 Ana C. Reyes, a 1996 graduate of Transylvania University, has been nominated to serve as a judge for the U.S. District Court, District of Columbia.
Currently a partner at Williams & Connolly law firm in Washington, D.C., she has remained active in the Transylvania community as an alumna, serving on the school's Board of Regents, engaging with students through the Alumni on Location program and supporting scholarships.
She has previously said the professors, students and staff at the university have provided her with the knowledge and people skills she needed to succeed in law school and as a lawyer. "I am always grateful for being a part of the Transy community."
In a recommendation letter to the nominating commission last year, Transylvania President Brien Lewis described Reyes as "one of the most interesting and impressive alumni in the storied 241-year history of Transylvania University."
Lewis also said her "ability to connect and communicate so creatively and effectively with a wide range of people" makes her an excellent candidate for the position.
Kara Little Covert '90, associate vice president for advancement, was Reyes' admissions counselor when the judicial nominee was still in high school. "Even at the age of 17, her wisdom, life experiences and certainly her intellect all stood out," Covert said. "Yet, perhaps the thing that has impressed me most through the years about Ana is her lifelong desire to serve and help others." This desire has also included assisting her alma mater.
"I was in awe of Ana when I first met her at her high school all those years ago, and I remain that way today," Covert said.
A native of Uruguay, Reyes immigrated to the U.S. as a child and lived in Louisville. She would be the first Hispanic woman and first openly LGBTQ person to ever serve in that district if nominated, according to a White House press release. President Joe Biden announced a total of five new federal judicial nominees Wednesday.
A recognized leader, particularly in cross-border litigation and international arbitration, Reyes was named "Woman Lawyer of the Year" by the Women's Bar Association of D.C. in 2017, according to her bio.
After graduating from Transylvania, where she majored in political science, Reyes earned a Master of International Public Policy from the Johns Hopkins School of Advanced International Studies and a J.D., magna cum laude, from Harvard Law School. She then clerked for Judge Amalya Kearse on the U.S. Court of Appeals for the Second Circuit.
At Williams & Connolly, her leadership roles have included co-chairing the International Disputes practice group and serving on the firm's Executive Committee.
"For more than a decade, Ana has devoted significant time to her pro bono representations of asylum seekers and refugee organizations, including numerous appellate matters for the United Nations High Commissioner for Refugees and impact litigation for Human Rights First," according to Williams & Connolly.
Read more about her background and accolades.