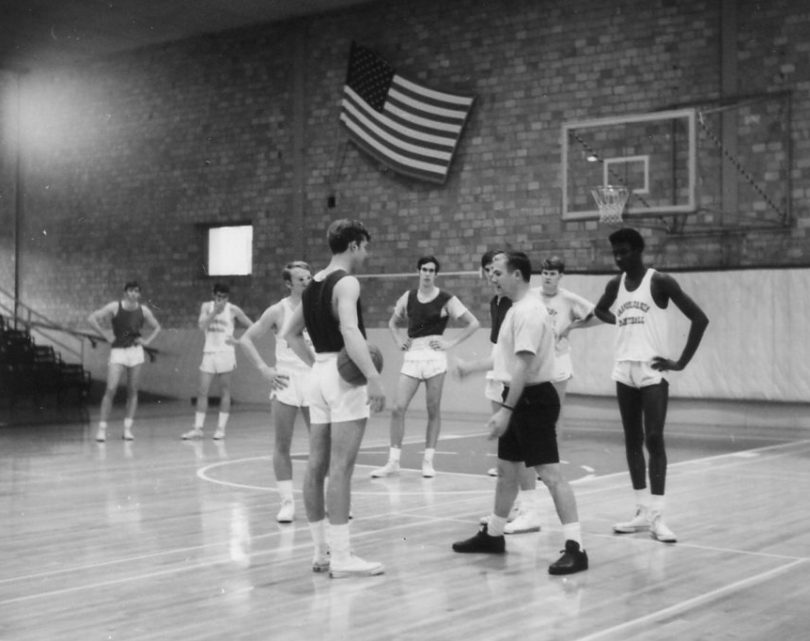 Lee Rose '58, former basketball player, coach and athletic director for Transylvania University, died on April 5 in Charlotte, North Carolina. He was 85.
Rose, a native of West Irvine, Kentucky, played at Transy under Hall of Fame coach C.M. Newton, topping 1,000 points in his storied career. He remained after graduation as an assistant coach under Newton and was named interim head coach for the 1964-65 season. After briefly serving as an assistant coach at the University of Cincinnati, he returned to his alma mater as head coach and AD in 1968, where he compiled a 160-57 record in seven seasons with the Pioneers before ceding his position to his assistant coach Don Lane.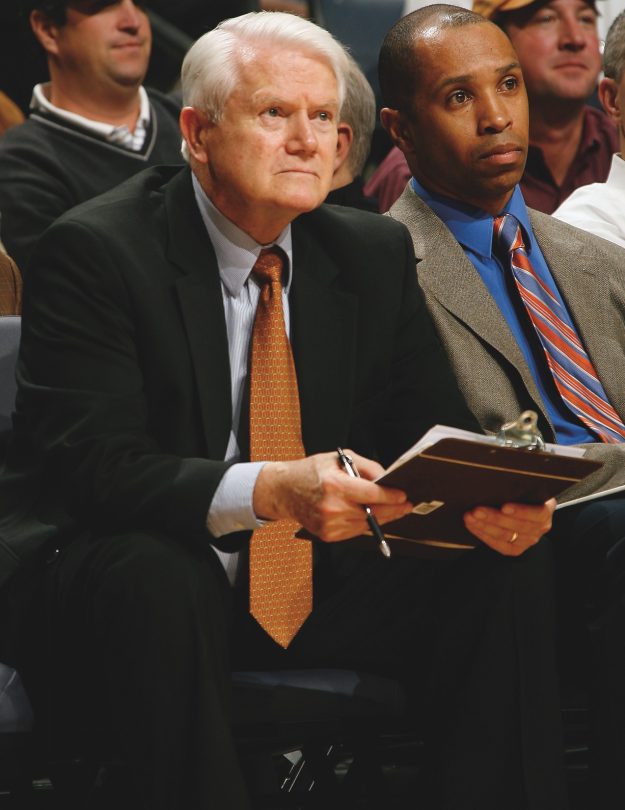 "Coach Rose helped shape Transylvania basketball in so many ways," says current head coach Brian Lane '90. "Coach Rose ushered Transylvania into the world of big-time college basketball. When he returned as head coach, he continued to build on the strong foundation that Coach Newton started, and he took the Pioneers to new heights nationally. He was a big dreamer, and the program exploded under his guidance."
Rose was hired as head coach and athletic director of UNC-Charlotte in 1975, where he led the 49ers to the finals of the 1976 NIT Tournament, losing to the University of Kentucky in Madison Square Garden, and then on a historic run to the Final Four of the NCAA Tournament in 1977, for which he was named National Coach of the Year by The Sporting News. He went on to coach at Purdue University, earning another Final Four berth, and finished his collegiate career at the University of South Florida before moving on to the NBA, coaching with five different teams.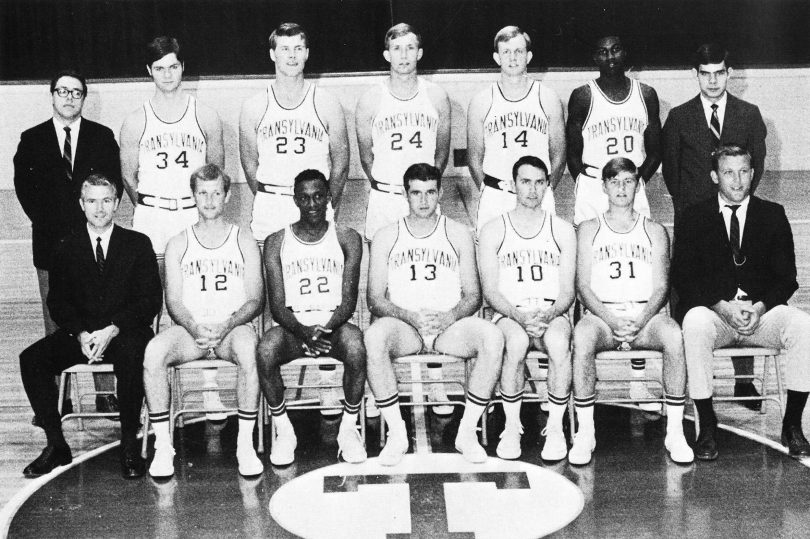 Rose finished his head coaching career with a 388-162 record, two Final Fours and three conference championships. He worked with the U.S. Olympic basketball team at the 1979 games in the Soviet Union and the 1985 games in Japan. He was one of 11 coaches selected to draft the 1980 U.S. Olympic basketball team and was active in the selection committee for the second "Dream Team" in 1994. He is a member of the Pioneer Hall of Fame, the Kentucky Athletics Hall of Fame and the Charlotte 49ers Hall of Fame.
"Coach Rose never forgot his roots at Transylvania throughout his storied career," says Lane. "He would occasionally drop me a note or email throughout my years as head coach at Transylvania, and I will always treasure the support that (Rose's wife) Elo and Coach gave me. He carried the Transylvania University name throughout the United States and across the world. He made sure everyone knew where he got his start, and we are forever grateful. Transylvania basketball has lost a giant."
Rose is survived by his wife, Eleanor Lollis Rose '61, whom he met in Hamilton Hall after lunch as a senior at Transy, as well as their two sons — Mike and Mark — and four grandchildren.