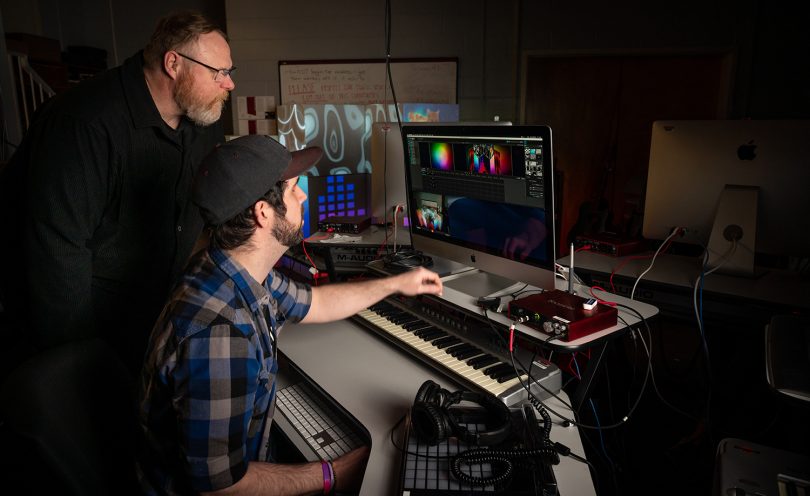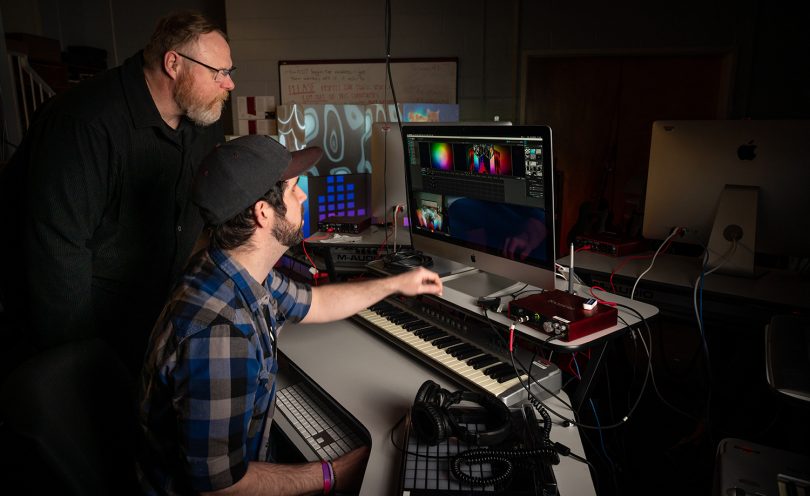 A recent article by Songwriting Magazine listed Timothy Polashek, Transylvania University music professor and director of the music technology program, among some industry legends. The publication named Polashek's 2014 book, "The Word Rhythm Dictionary: A Resource for Writers, Rappers, Poets, and Lyricists," one of its 20 best books for songwriters, a list that includes notable publications by celebrated songwriters like Dolly Parton, Paul McCartney, Bruce Springsteen, Jeff Tweedy and Tori Amos.
"The rhyming dictionary has long been a great ally to the songwriter, but what about a rhythm dictionary?" the article says about Polashek's book. "Getting the rhythm of your lyrics right can be just as important as choosing the right words, and Timothy Polashek's book can help you do just that. A practical tool that allows you to look up a word and find collections of other words that have the same rhythm, it also correlates additional properties such as phonetic similarity, number of syllables and syllable stress patterns. Whether you're looking for traditional rhymes, near/slant rhymes or metrical matches, this book will help you to take your lyric writing to the next level."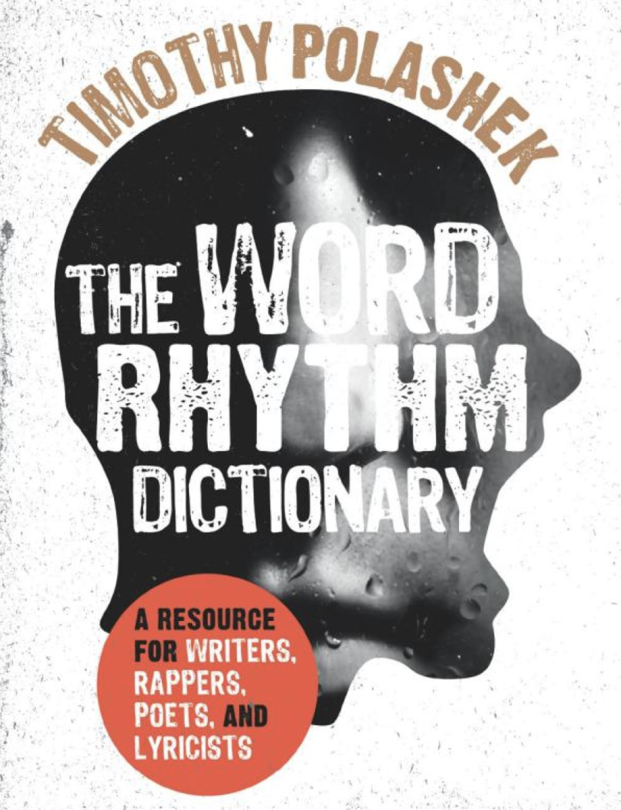 "The Word Rhythm Dictionary," published by Rowman & Littlefield, came out of Polashek's work designing a series of computer programs to help him manipulate and search for words with certain properties for creative projects.
"I really just see this as another tool," said Polashek upon its publication. "Tools matter in that they offer different perspectives and methods and can shape direction of creativity. For example, some computer programs allow easy reversing of melodic motives. Others don't. This affects creativity. I'm constantly asking myself and my students how a given tool shapes creativity and they can be objective about the tool."
Clearly, that tool has become recognized as an important one for the toolbelt of a generation of lyricists.