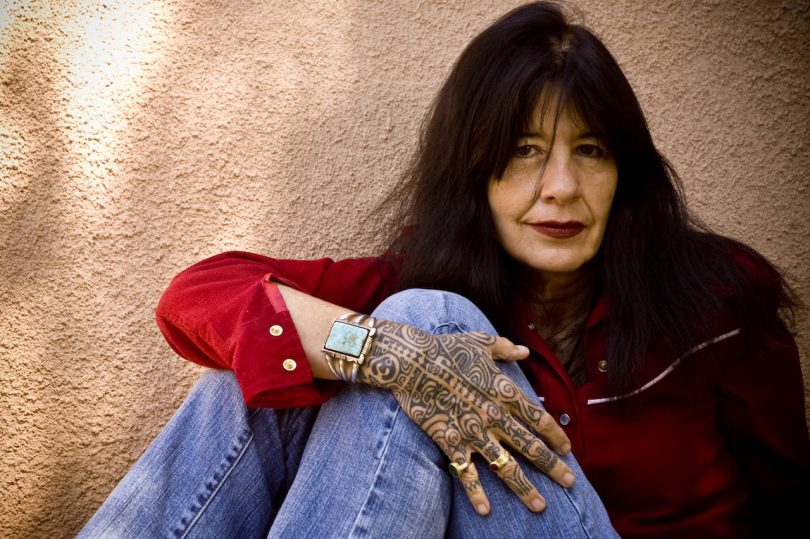 U.S. Poet Laureate Joy Harjo will give Transylvania University's 2022 William R. Kenan Jr. Lecture on Wednesday, March 23.
The first Native American national poet laureate, Harjo is an internationally known, award-winning poet, writer and performer of the Mvskoke Nation. She will serve a rare third term as poet laureate.
The public is invited to her free lecture at 7:30 p.m. in the Mitchell Fine Arts Center. Register here to attend in person or to watch the livestream, which will be available at transy.edu/live.
"For decades she has been a poet with the courage and the authority to directly engage the heartbreaking history of indigenous people in this country," Transylvania professor Zoé Strecker said.
The winner of numerous writing awards, Harjo is the author of a memoir and nine books of poetry, including the acclaimed "An American Sunrise." She earned an MFA at the Iowa Writ­ers' Work­shop and has taught at universities across the country and performed music and poetry internationally.
Harjo, who lives in Tul­sa, Oklahoma, also plays saxophone and flute with the Arrow Dynam­ics Band, performing for audiences around the world. In 2009, she won a Native American Music Award for Best Female Artist of the year. Harjo also has published award-winning children's books and screenplays, among other works.
"She writes with the depth and beauty of her ancestral voice, the voice of the 'Old Ones,' as she frequently calls them," Strecker said. "And yet, she dares to explore her own voice using the language of her ancestors' oppressors."
The March 23 talk is part of Transylvania's Creative Intelligence series.
Kenan Lectures are among Transylvania's biggest events each year, having drawn to campus such notables as Kurt Vonnegut, Salman Rushdie, Elie Wiesel and Beverly Sills.
This year's speaker has requested members of the audience wear face masks. Get parking info.
---
Photo of Harjo by Paul Abdoo