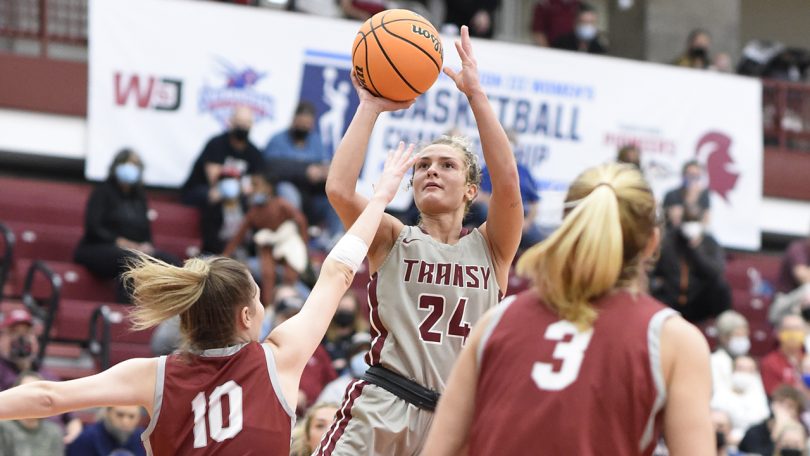 As the Transylvania University women's basketball team gets ready to host NCAA Sweet 16 and Elite Eight games today and tomorrow, the No. 2 ranked Pioneers are finding support not only across campus, but also out in the Lexington community.
The mayor even gave a shout-out:
The 26-0 Pioneers tip off against Mary Hardin-Baylor tonight at 6:30. The winner faces either Trine, No. 6 in the Top 25 Coaches Poll, or No. 24 Springfield — those teams square off at 4:30 this afternoon in Beck. Tomorrow's Elite Eight matchup is scheduled to start at 6 p.m.
Get more info, including ticket prices, matchups and a parking map. Watch the Sweet 16 game online here, and check out the entire NCAA tournament bracket.
Junior guard Madison Kellione talked about the benefits of playing tournament games at home for yesterday's D3hoops Hoopsville show. "We absolutely love playing in the Beck Center," she said. In fact: "Our senior class has never lost a home conference game. So it just fires us up even more every time we get to take the court at home."
Community support also is big for the team, as is the school spirit evident on campus this week. "I think we're going to have a really great turnout," Kellione said. Watch the Hoopsville episode (beginning around the 50 minute mark) where she discusses other topics like team camaraderie and what it's like to face opponents while you're undefeated.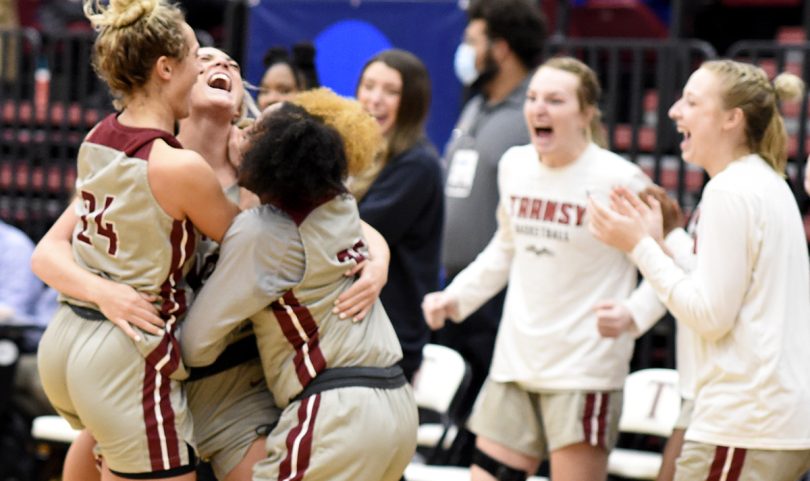 Embodying the sense of community surrounding the games, sponsors Bluegrass Orthopaedics and Gratz Park Private Wealth are respectively offering 100 free tickets for health care workers and 100 for first responders for Friday's game and Saturday's Elite Eight matchup if Transy is in it. Both giveaways include up to three guests.
For both rounds, the first 200 Transylvania students and 50 faculty and staff members will get in free.
Additionally, Transylvania alumni also can reserve complimentary tickets here — and there will be prizes during the games for alumni and students.
Spectators are required to wear masks.