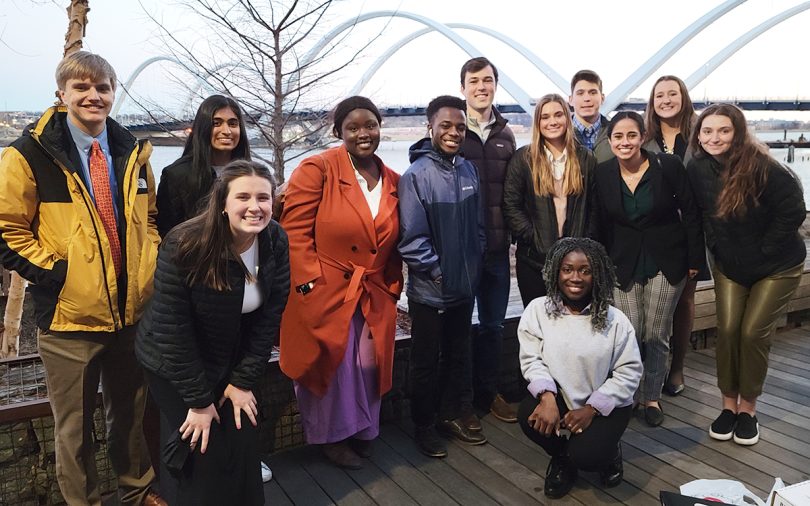 Transylvania University students are networking with successful alumni in our nation's capital over spring break.
Through the school's Alumni on Location program, they're visiting with graduates in a variety of occupations who are helping them discover their path in life — and possibly open up opportunities like internships.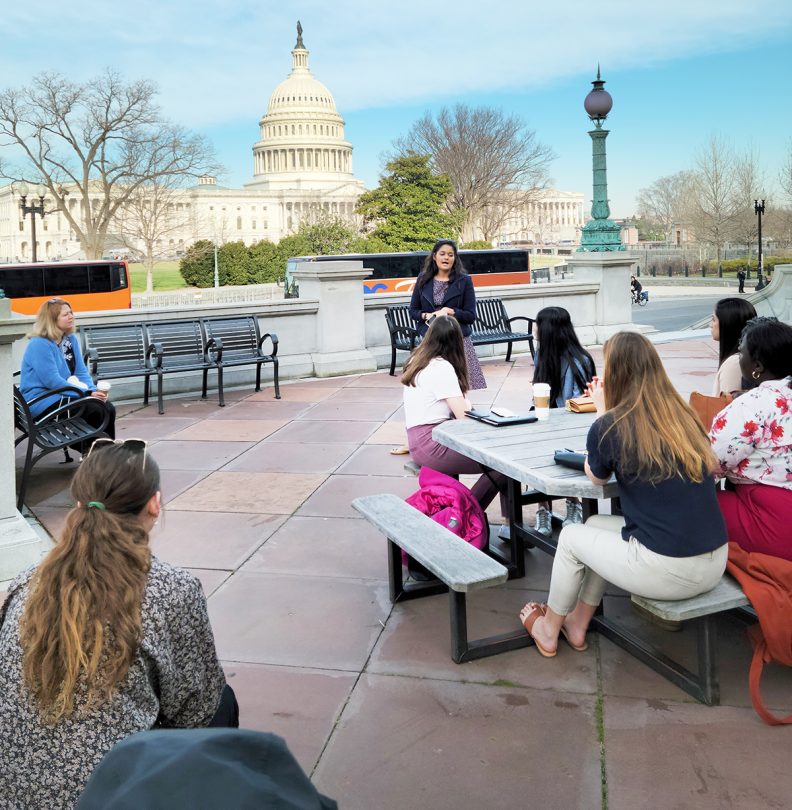 This week's itinerary in Washington, D.C., features meetings with 20 alumni, including Matt Parker '16 (above photo), an analyst at Northrop Grumman Space Systems; Ashley Carter '14, a supervising attorney for the DC Volunteer Lawyers Project; and Elizabeth Barczak '14, professional staff counsel for the U.S. House Committee on Science, Space and Technology.
The Alumni on Location, run through Transylvania's Center for Academic and Professional Enrichment since 2016 — is open to students who've participated in the 100 Doors to Success mentorship program, which also brings them together with alumni.
"It's important for students to have someone who is out in the real world who can guide them and show them the way," said Tracy Dunn, assistant dean for academic affairs. "Their eyes have been opened to careers that they haven't considered before."
Also for the program, which has included other locales such as New York, Atlanta and Nashville, alumni in each city are invited to a reception with the students. Transylvania graduates in the D.C. area are encouraged to register for a networking social with students Tuesday.
Transylvania students interested in participating should email cape@transy.edu.
Alumni on Location got a boost late last year when the university was chosen to receive a $25,000 Network for Vocation in Undergraduate Education Program Development Grant. The funds will go toward an extra trip in the fall.