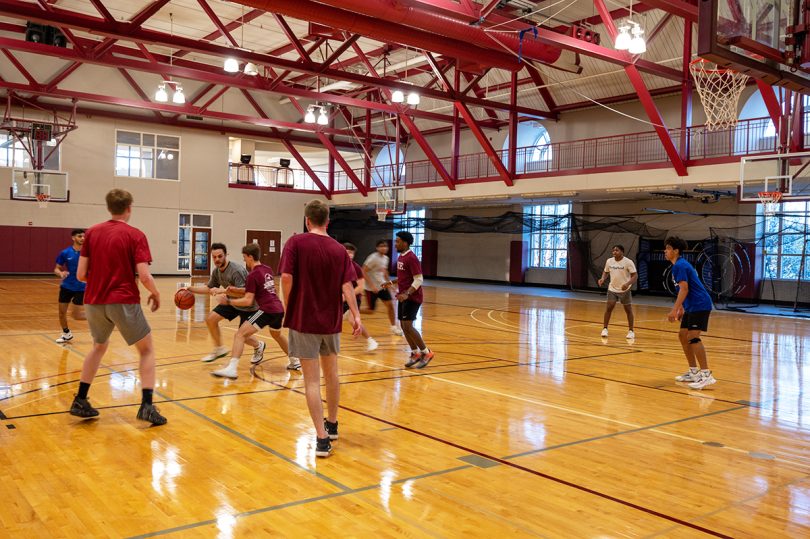 Transylvania University students, who are currently enjoying intramural basketball in our Beck Center Rec Gym (along with some table tennis competition), are finding that intramurals are a great way to get exercise and socialize. But the biggest benefit is to just have fun — there are no titles or trophies on the line.
The campus community is looking forward to consistently nicer weather to launch into some kickball and sand volleyball. Maybe a little badminton, anyone? Other intramural sports at Transylvania have included flag football, soccer and Ultimate Frisbee.
Students, keep an eye out in the morning Tnotes announcements to sign up for intramurals. Folks (including sometimes faculty and staff) don't have to sign up as a team; intramurals coordinator Hannah Isa '22 can work with teams to place individuals on them.
Contact studentlife@transy.edu for more information.