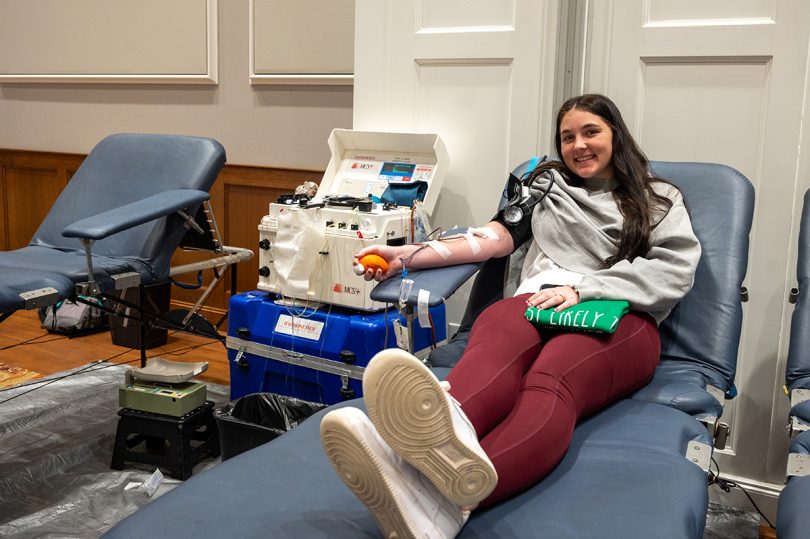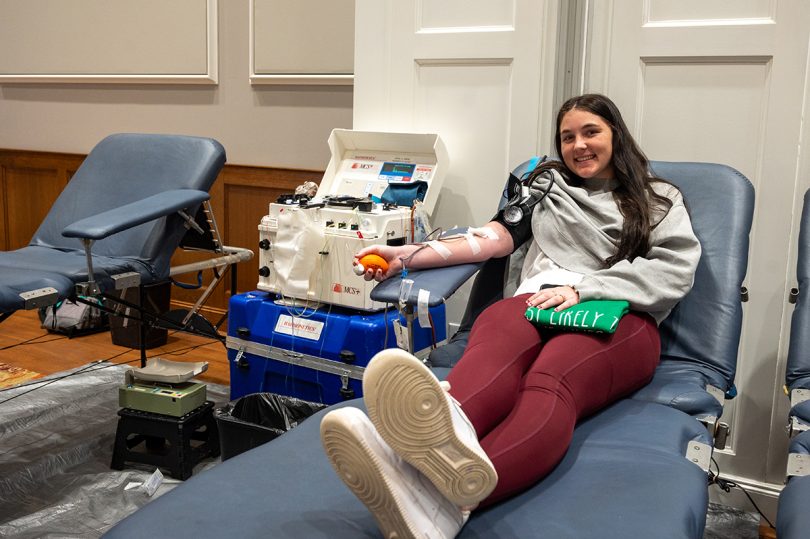 Transylvania University collected lifesaving blood products for almost 400 people through four drives last year.
These events, including one in the Campus Center on Thursday (pictured), are in partnership with the Kentucky Blood Center.
"During the global pandemic, your participation has been critical to keeping blood on the shelves during a national and local blood shortage," according to a letter from William Reed, KBC president and CEO. "Please accept our sincere gratitude for the unwavering support Transylvania University has shown Kentucky Blood Center."
KBC provides blood to more than 70 hospitals statewide.
The Transylvania drives, which are part of the school's commitment to service, collected a total of 131 units last year (each is roughly a pint).