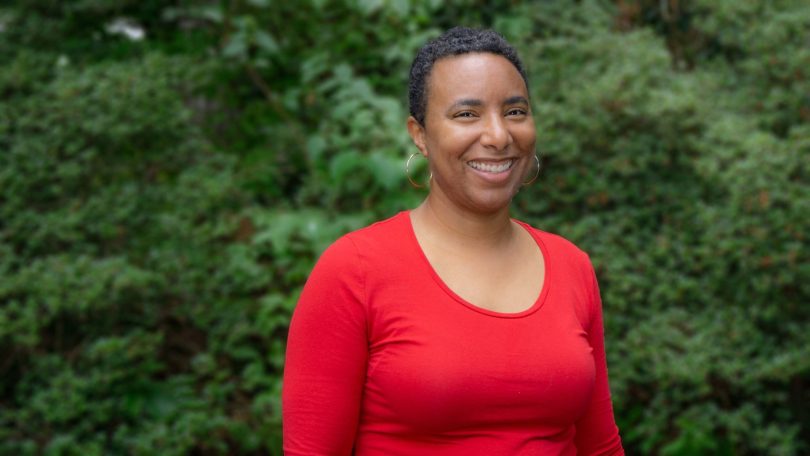 Amanda Beckenstein Mbuvi, vice president for academic affairs at Reconstructionist Rabbinical College, will give this year's Moosnick Lectureship in Judaic Studies on March 30 and 31.
Transylvania University and partners Ohavay Zion Synagogue, Temple Adath Israel and Lexington Theological Seminary are presenting the event online this year. Register here for both talks: "Who 'Sees Themselves' in Jewish Children's Books? A Transracial Adoption Story and the Common Sense of Jewish Identity in the USA" on March 30 and "Avadim Hayinu: An Intersectional Jewish Perspective on Diversity and Solidarity" the following night.
Mbuvi, "the first Jew of Color to lead an American rabbinical school," is a Hebrew Bible scholar, author and teacher, according to her biography.
In Mbuvi's book "Belonging in Genesis: Biblical Israel and the Politics of Identity Formation," she demonstrates how acts of storytelling and transmission define community.
Her interdisciplinary approach to biblical studies, engages "questions of identity and community that are as present in the biblical text as they are in contemporary society," according to her bio. "She introduces students to interpretive voices from a wide variety of perspectives, expanding the students' horizons as they develop their own points of view. She believes that the greatest value in the classroom comes between exchanges between teachers and students, creating moments of learning and meaning for both."
Mbuvi earned a bachelor's degree in philosophy and literary theory from Bryn Mawr College, a Master of Theological Studies from Palmer Theological Seminary and a Ph.D. in religion from Duke University.