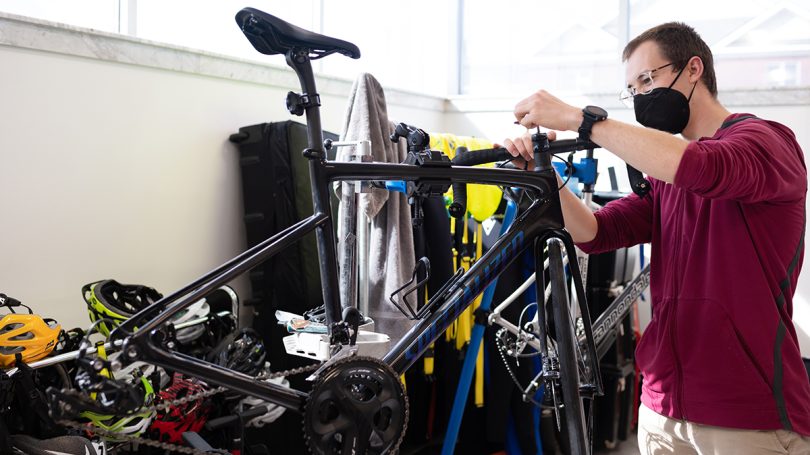 As we start to thaw out from our recent winter storm, Transylvania University students might be thinking about getting some fresh air and exercise.
They might consider a bike ride, which is now more doable thanks to Lexington's Legacy Trail now running right past campus and the school's newly opened bike room in the Campus Center.
Members of the Transylvania community can check out bicycles for free in the bike room (behind the pool) from 11 a.m.-5 p.m. Mondays through Fridays. Assistant triathlon coach Andrew Perry, who runs the program, also plans to schedule group rides when the weather's warmer.
Perry is reviving the Transy Bikes group, which had been led by students out of the old Campus Center. Transy Bikes offered a loan-for-a-day program and maintenance hours, and it organized rides and other events. "My plan is to slowly bring back this full level of operability to the program," he said.