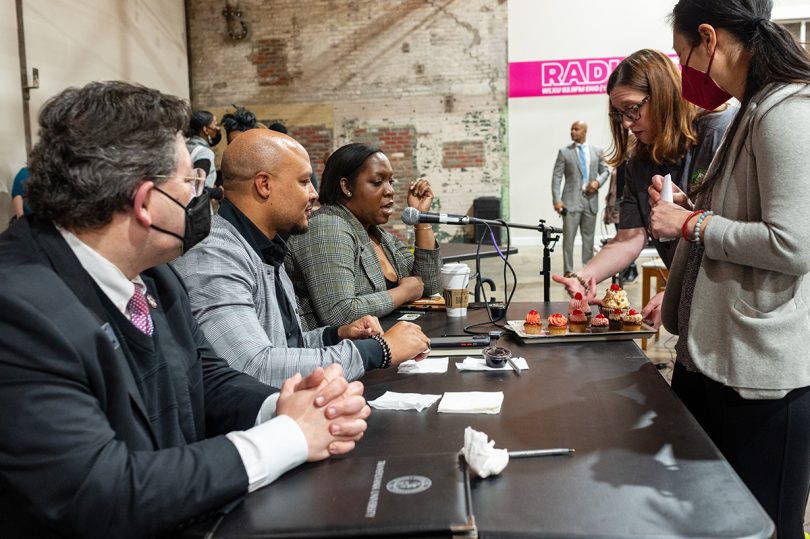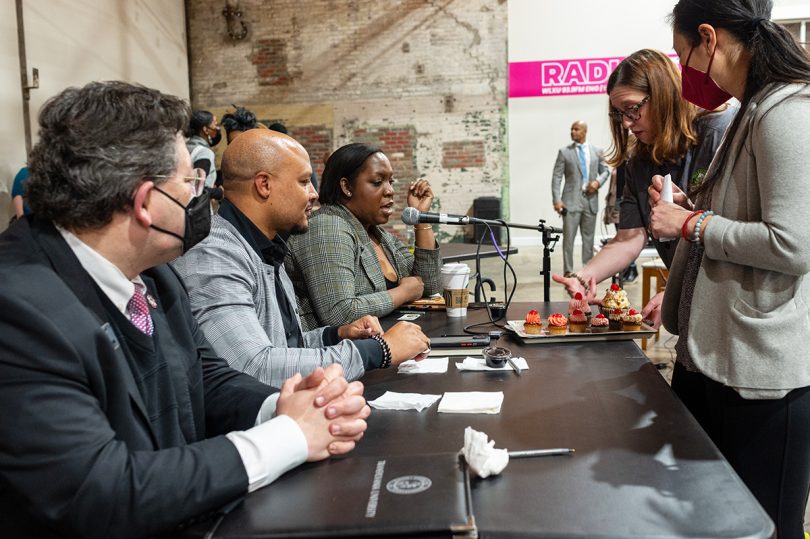 Transylvania University President Brien Lewis helped judge a pitch competition during a celebration of local entrepreneurs Thursday at Julietta Market.
He joined the school's new Center for Entrepreneurship director, Jeni Al Bahrani, who facilitated the event. Before coming to Transylvania, she developed the Launchpad Lex Series culminating with Thursday's competition and open house.
Julietta Market, which is a nonprofit incubator with multiple vendors in north Lexington's Greyline Station, is focused on serving underrepresented small business owners and entrepreneurs in the area. Launchpad Lex included five sessions where participants met with local business professionals, networked and learned some tools to take their ideas to the next level.
Five participants squared off in the pitch competition for a cash prize sponsored by Kentucky Financial Empowerment Commission. Danielle Rowell with Inebriated Baker took first place; Jacquelyn Cunningham (Joy Nuts) came in second; and Rodney James (HG Skin Care Products) took third.
Other judges included Colene Elridge, a 2005 Transylvania graduate, and Gathan Borden with VisitLEX.
The event ties into Julietta Market's mission of promoting entrepreneurship as a catalyst for community building. "Entrepreneurs have the ability to change the way we live and work, and they build deep roots in their community," Al Bahrani said.