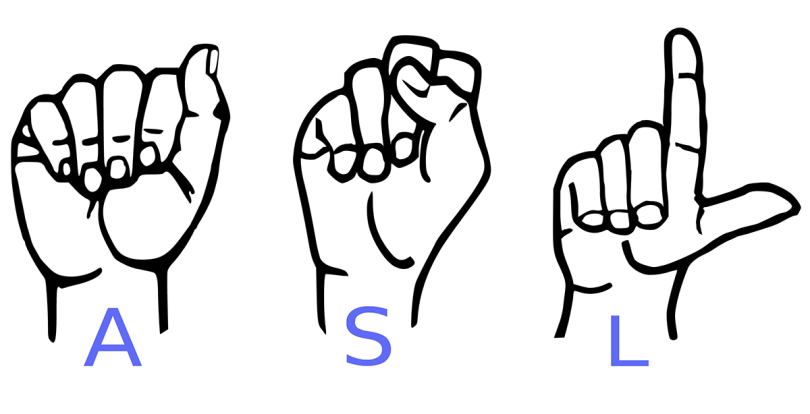 Transylvania University sophomore Victoria Vella began learning American Sign Language at a young age to help communicate with her younger brother, who has Down syndrome and difficulties with verbal communication.
In 2020, Vella worked with fellow Student Government Association senator Kopila Rai '24 to create a campus ASL club so everyone who was interested had a place to learn and share their passion for the language. Vella is now club president.
They and other members of the group's executive committee come from a wide range of backgrounds and experiences with sign language, and together they work to spread awareness.
Rai, vice president of the club, has a passion for ASL but was never given a chance to formally learn it. One of the main goals is to use the ASL Club to inform students at Transy about how important, interesting and useful the language is.
"Transy stresses the importance of opening up to new experiences, and the experience of learning ASL is something students can use throughout life," Rai said.
Club secretary Sara Whybark '22 began learning American Sign Language in elementary school after making friends with other students who were deaf. When she came to Transy, she didn't want to lose these skills she'd honed over the years, and she wanted to help educate others about the language.
Kanika Chopra '24, is the vice president of diversity and inclusion for ASL Club. She had wanted to learn ASL but was finding it difficult to do so on her own, so, when she saw a campus notice about being able to learn it with a group of people, she jumped at the chance.
"Being a part of this group has added to my sense of community here at Transy," Chopra said. "Even though it's small, we still lift each other up and band together in similar ways to the larger Transy community."
Over the past year, the ASL Club has accomplished a lot. Its most notable campaign was to bring students masks with clear plastic over the mouth. Members did this to help spread awareness about how important lip reading is to the deaf and hard of hearing community and how the pandemic with its mask mandates impacted them.
"Learning ASL is one thing we can do to work toward being a more inclusive environment, and while learning another language is a lot, the ASL Club is working to make it more attainable," Chopra said.
The organization hopes to see a growth in membership and find volunteer opportunities for members over the next few years. Its board members stress that learning ASL is an attainable skill and that it's a valid language you can use in more places than you might think.
The club, which meets for an hour twice a month, invites those who are passionate and want to learn to come join its next meeting, no matter their skill level. Contact studentlife@transy.edu for more information.
---
Lillien Hudson is a psychology major and work-study student in the Office of Marketing and Communications.