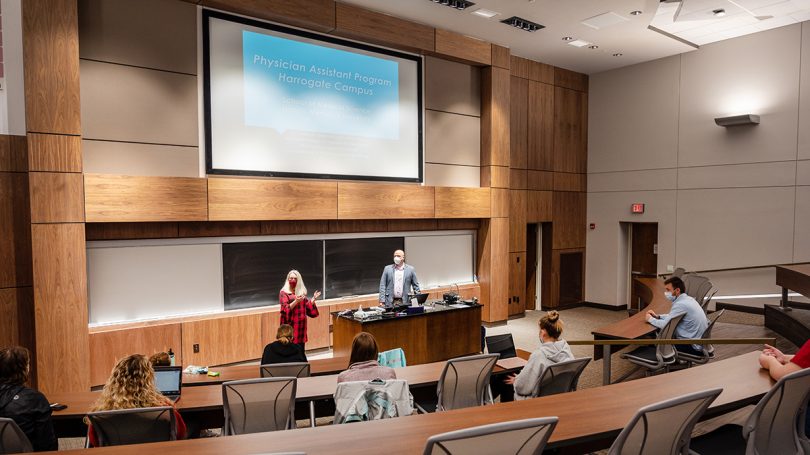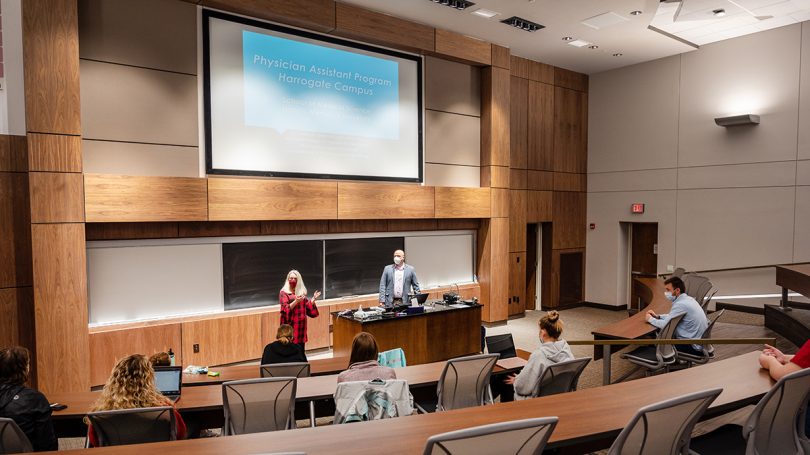 A new partnership will give Transylvania University students a healthy advantage when applying to Lincoln Memorial University's selective Physician Assistant Program.
The Tennessee school will hold three spots each year for qualifying Transylvania grads, and Pioneers will receive support throughout the admissions process. The criteria include earning a competitive GPA in prerequisite courses, having worked with patients and providing letters of recommendation.
Transylvania is one of only two schools to have a partnership with the LMU program.
PA programs have some of the most competitive admissions processes in the health care fields, said Robin Prichard, Transylvania's pre-health adviser. "We continue to see more and more Transylvania students who are pursuing a career as a physician assistant as well. We have seen such a strain on the health care system throughout the pandemic. Physician assistants can help bridge some of those gaps by providing high quality care."
Transylvania graduates will pursue a Master of Medical Science degree through the program.
In addition to this partnership, students from the Appalachian region are given preference in LMU admission.
Pioneers looking to go into clinical or administrative health care careers — and who hail from certain counties in Eastern Kentucky and West Virginia — are also benefiting from a scholarship partnership announced last year with Appalachian Regional Healthcare.
About LMU – Harrogate
Our mission is to educate future physician assistants to provide quality health care with an emphasis on primary care to the medically underserved of Appalachia and beyond. Our dedicated, experienced faculty have been training PAs to meet the health care needs of the community and beyond since 2009.
(Photo: LMU representative Joshua Shepherd visited Transylvania's campus for an info session with students Thursday.)