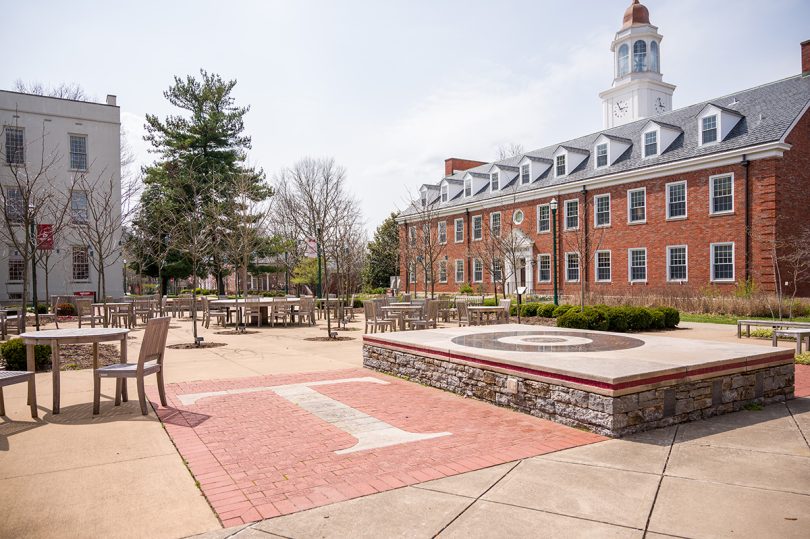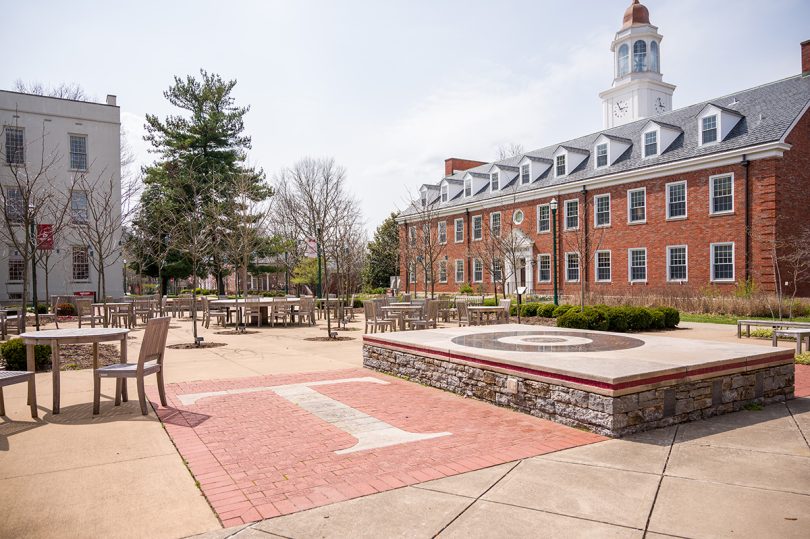 As students, faculty and staff prepare to return to Transylvania's campus for the winter 2022 term, the university today announced updates to its Healthy at Transy action plan, which continues to prioritize individual empowerment and community responsibility.
With a campus vaccination rate of 97%, the Transylvania community has taken critical steps to ensure individual and collective safety. The guidelines outlined below are intended to make the return as normal as possible given the current state of the global COVID‑19 pandemic.
The following Healthy at Transy guidelines reflect current federal, state and public health guidelines and may be updated as needed.
Return‑to‑campus testing
Transylvania will require students and employees to complete a negative PCR test to return to campus following the holiday break. Rapid antigen test (at-home) results will not be accepted.
For students returning to campus, a negative PCR test result or proof of a confirmed appointment must be uploaded prior to arrival on campus by no later than noon on Sunday, Jan. 9. Also:
All negative test results should be submitted as soon as they are received and must be uploaded before any student can attend classes in person. Upload a copy of your results to the Transylvania University Etrieve student portal.
Students who don't have access to testing until they return to Lexington can schedule an appointment at one of several community testing sites and should then complete this form to upload a confirmation of their appointment.
Students who have not uploaded a negative test result will not have access to campus buildings via their Crimson Card or any campus activities until they do so.
To accomodate return‑to‑campus testing, the first two days of classes — Jan. 10 and 11 — will be held remotely. Any student who has not uploaded a negative test result by noon on Tuesday, Jan. 11, will not be allowed to attend in‑person classes until they do so.
For employees returning to work starting Jan. 3, tests taken on or after Dec. 31 will be accepted. If you have not yet taken a test, please schedule an appointment at a community testing site to receive your results no later than Monday, Jan. 10. Employees may take paid time off to be tested. Upload a copy of your results to the Transylvania University Etrieve employee portal.
If a student or employee has tested positive for COVID within the last 90 days but is outside the isolation window required by public health officials, they should submit the dated positive test result in place of a return‑to‑campus test.
Reporting requirements — Under Healthy at Transy, the university requires isolation for any employee or student who tests positive for COVID per public health guidelines. If a student tests positive for coronavirus, they are asked to immediately notify the Campus Health Clinic. Roommates and housemates of those who live in multiple occupancy residences will also be asked to mask, test and possibly quarantine until cleared by campus health officials. If an employee tests positive for COVID, they will be asked to self‑isolate and are required to notify human resources within 12 hours of receiving the test result. Supervisors notified of an employee's absence for a positive COVID test should also report that information to HR. Transylvania will work with the Lexington‑Fayette County Health Department on contact tracing notifications.
Vaccine booster shots
Public health officials are recommending a booster dose of the COVID vaccine for people who are fully vaccinated and whose immune response may have weakened over time. Individuals who received the Pfizer or Moderna vaccine are recommended to schedule a booster shot at least six months after completing the primary COVID vaccination series. Those who received the Johnson & Johnson vaccine may get a booster at least two months after receiving the vaccination.
Transylvania anticipates requiring a booster shot at a future date and strongly encourages all students and employees who are fully vaccinated to get a booster as soon as they are eligible. To schedule an appointment for a vaccine or booster shot, visit vaccines.gov to find a location near you.
Additional information on providing proof of vaccination for students and employees who have received a booster shot will be the subject of a future message. Please do not upload any booster information at this time.
Winter term classes
Transylvania intends to return to in‑person classes using current spacing and masking protocols. However, to allow for return‑to‑campus testing, the first two days of classes — Jan. 10 and 11 — will be held remotely. In‑person classes will begin on Wednesday, Jan 12. Students must have uploaded a copy of a negative COVID test result to attend in‑person classes.
Students, please monitor your email for communication from your faculty member on class logistics.
Faculty will be notified of students who are in quarantine or isolation so they can work with the students, in a manner appropriate to the course, to keep up or make up work. Should the number of students in quarantine or isolation make it necessary at any point during the term, faculty will be empowered to offer classes virtually for a period of time to accommodate the current situation.
Additional Healthy at Transy updates
Employee return‑to‑work — Transylvania employees are asked to continue their current staffing arrangements and communicate any requests for temporary or long‑term accommodations to their supervisor and/or human resources.
Campus dining — To help keep our community safe, we are reimplementing some social distancing requirements in the Great Hall. Bon Appétit will also be providing grab‑and‑go meal options from the Rafskeller cafe.
Masks on campus — Transylvania's mask guidelines will remain in effect at this time. All employees, students and visitors to campus will be required to wear a proper mask in common and public spaces inside buildings regardless of whether they are fully vaccinated or not. This includes classrooms, meeting rooms, dining spaces (unless eating) and indoor workout facilities. Per public health guidance about the most effective mask wearing protocols, individuals are strongly encouraged to use KN95 masks when possible.
Athletics — Due to the current surge in COVID cases in Fayette County and across the region, and in the interest of the health and safety of Transylvania students, faculty and staff members and our surrounding communities, the university is temporarily prohibiting all spectators from attending indoor home athletic competitions until further notice. Visit transysports.com for updates to this temporary measure. For away contests, please visit the host institution's website for all COVID protocols and spectator policies. Transylvania athletics will continue to provide free video streams and live stats for home athletic competitions.