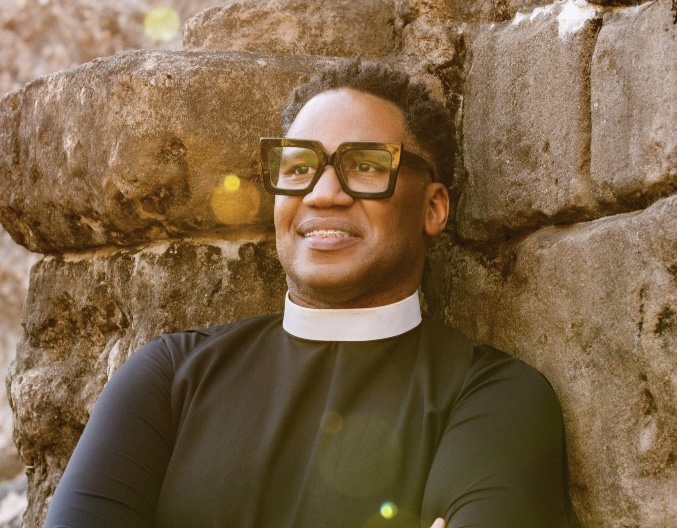 The casual observer may not be aware of Transylvania University's longstanding affiliation with the Christian Church (Disciples of Christ). While it embraces and represents all faith cultures, Transy's liberal arts values align in many ways with DOC values, including global citizenry, equipping leaders and compassionate reconciliation between diverse backgrounds. The Rev. LaMarco Cable '02 is a prime example of how those values play out in a way that takes justice to parts of the world that need it most.
Cable was recently named president of the Division of Overseas Ministries and co-executive of Global Ministries, the common missional witness of the Christian Church (Disciples of Christ) and the United Church of Christ. In a collaboration that is rare among mainline religious denominations, the two work together to support partner organizations around the world in combating problems including hunger and poverty, as well as spreading the Christian message.
Growing up in the heart of the Bible Belt in Memphis, Tennessee, Cable was a passionate student of DOC principles, especially when it came to matters of theology. Coming to Transylvania as a religion major, his classes introduced him to not only an academic approach to the Christian sacred texts, but the history and texts of other faith traditions, an experience that broadened his understanding of the world.
"The religion program had a lot of Judeo-Christian learning, but there was also an openness to other faith expressions," he says. "It gave me the skills to sharpen my ideas and challenge beliefs that I held prior to entering college. To know yourself, you have to be able to question the ideas that you hold."
He got the chance to travel to the Middle East on a May term trip with religion professor emeritus Paul Jones, and he became deeply involved in DOC and social justice student organizations on campus.
"Those were really pivotal for me as a student," he says, "because I come from an activist family. My commitment to social justice, to working for justice and inclusion, was strengthened during my time there."
After graduating with his degree in religion and minors in communications and sociology, Cable earned an M.Div. from Lexington Theological Seminary and served churches in Kentucky and Tennessee before joining Global Ministries in 2008 as a program associate for advocacy and education and short-term volunteer coordinator. After a brief stint working for Bread for the World in Washington, D.C., he returned to Global Ministries in 2014 as area executive for Africa, where he worked to nurture the relationships with organizations across the continent, providing pastoral care to mission co-workers (missionaries), and organizing cross-cultural encounters.
"Marco has a deep passion for the transformational work of Global Ministries, bringing both experience and innovation," said the Rev. Cyndy Twedell, chair of the Division of Overseas Ministries Board of Directors in a release. "We celebrate Marco and look forward to working with him as he leads us into the future."
In addition to his new position with Global Ministries, Cable is working on his second advanced degree, a doctor of ministry at McCormick Theological Seminary.
"I am absolutely convinced that my time at Transylvania prepared me for graduate school because it was a rigorous academic program that introduced me to ideas that, when I entered seminary, were not jarring to me and were concepts that I could draw upon from the foundation that was laid during my education at Transylvania."