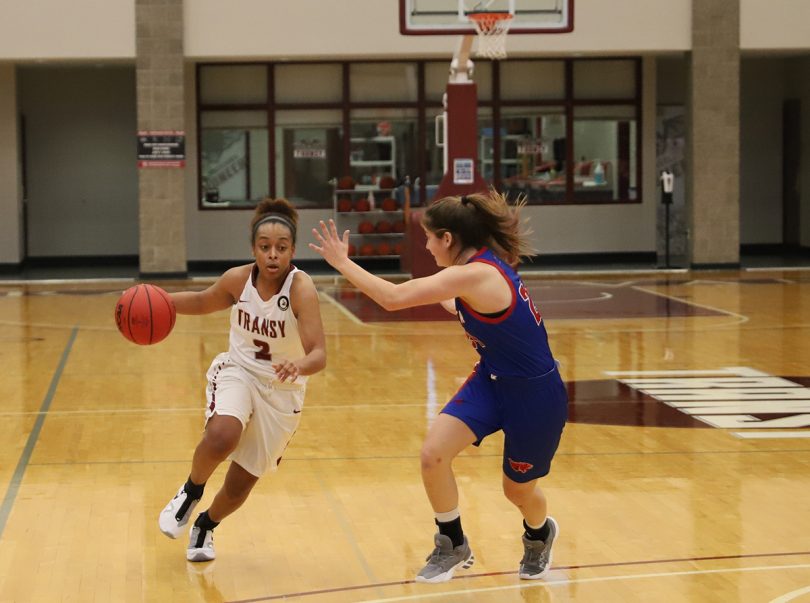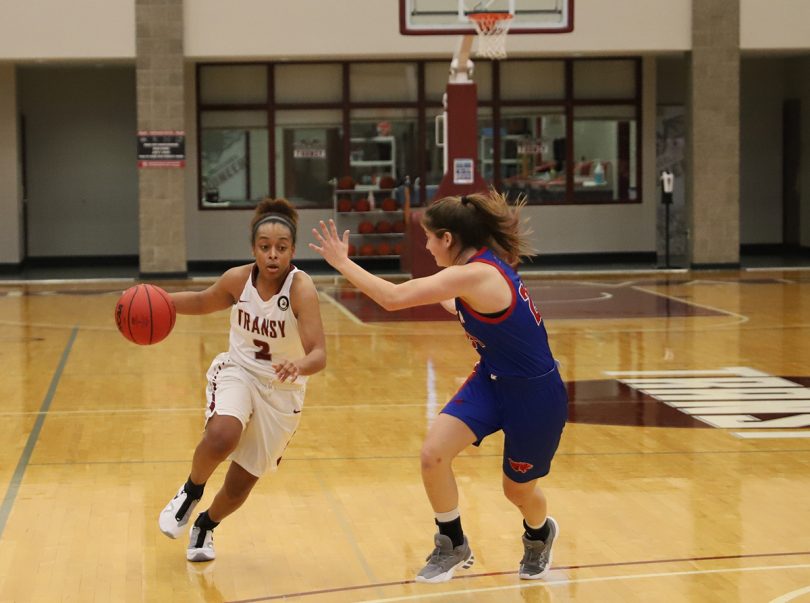 This article is part of an ongoing 1780 blog series highlighting Transylvania's student-athletes, past and present.
Zenoviah Walker '21, from Danville, Kentucky, describes basketball as an extension of herself. She picks up a ball to dribble when she's happy — and to work through problems. For her, the game serves as an analogy for life, and through her coaches, mentors and friends, as a "springboard for the rest of her life." Through basketball and her coach Julie Fulks, Walker grew as a leader on and off the court. A health and exercise science major, she received Transy's Female Senior Leadership Award and was one of two national nominees for the HCAC NCAA Woman of the Year, which recognizes athletes who have "distinguished themselves in academics, athletics, service and leadership throughout their collegiate careers." Now at St. Lawrence University on a full ride, working toward a master's in leadership, she's also an assistant coach, intently emulating and passing along all that she's learned. Here's a Q&A with Walker.
When the world shut down:
It was scary at first because we didn't know where the world was going. But it was comforting to know that we weren't going through it alone, because we were still connected with each other, whether it was texting or on a Zoom call. But it was scary.
Ready to rally:
It took a lot of patience for me to rally, because it was so hard, and because you didn't know where the world was going. It took meditation, self-reflection, therapy and being adaptable to know — and to let our freshman know — that you have to be adaptable. Being adaptable was our team's motto every year, and it really came into effect last year. As long as you're adaptable, then you can live with change.
The larger arena:
In basketball you meet a lot of different people, from different races, backgrounds, different likes and dislikes. As basketball players, and as a team, we were always encouraged to learn not just about each other, but about other teams and people. It was something that was encouraged — to make other friends outside the team. So it was fun for me to have a work-study with Transy's sports information office, because I was able to branch out and meet people from different teams. I love watching student-athletes achieve their goals. And if the softball team is in the championship, I don't care what I'm doing that day, which was the same for other sports as well. If they need help with anything, I'm there. It's being part of a family.
Segue to coach:
Everything that I've learned at Transy and from coach Fulks has made me want to give everything that I've got to the girls that I am currently coaching: helping them mentally, which was a big portion; helping them academically; but more importantly, helping them become better people — and teaching them how to serve others. I want to coach the next generation and show them everything that I've learned and help build their repertoire.
Senior quote on 'growing together':
I saw a quote this morning that said, "If you want to go fast, go by yourself. But if you want to grow and build something, go together." I feel that in order to make it in life you're not going to be able to do it on your own willpower. And if you do, it won't suffice for so long. But if you grow with the people around you and build genuine connections, you can find something other than what you were probably looking for. So, coming into Transy, I thought, "Oh, I'm just going to play basketball." And then I grew with the classmates that were around me, and I found out about Black Student Alliance and helping to feed the homeless and things like that. Just growing and getting to know people helps you in the long run. And it's not just to better yourself, but to grow for yourself and the community around you.