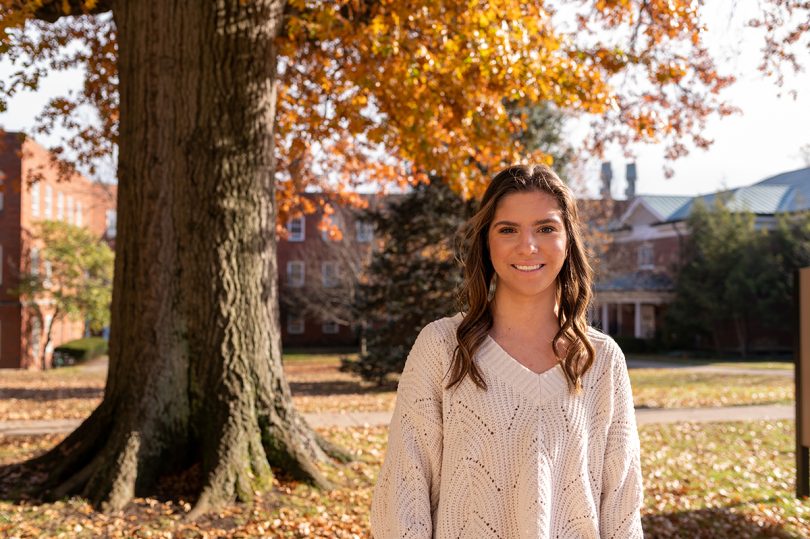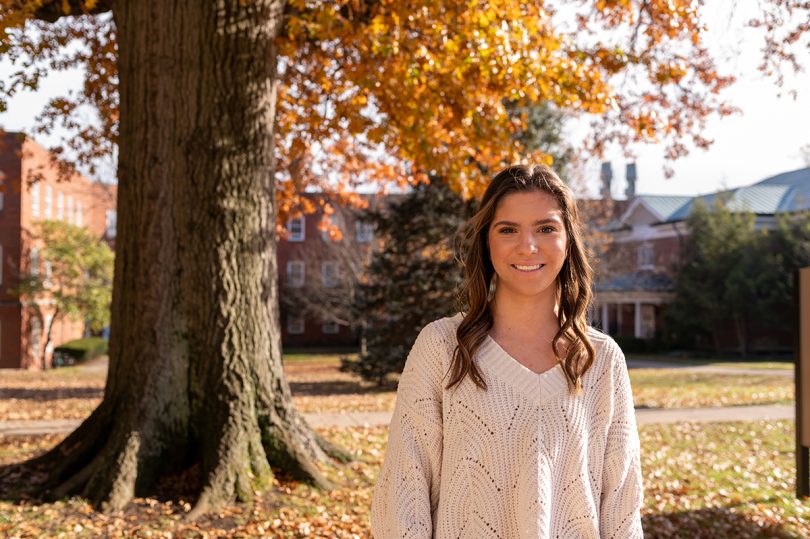 Coming from a small town in Eastern Kentucky, first-year Transylvania University student Kinley Lewis knows what the school can do for her and plans to take advantage of the opportunity.
Lewis intends to major in a STEM area on the pre-med track to lead her to success in the medical field. With this goal in mind, she knew Transy was the right place "because of the exceptional academic faculty and resources the university offers its students to prepare them for immediate achievement post graduation."
Those exceptional resources Lewis cites include access to scholarships, leadership opportunities and the latest technology and research — as well as spaces on campus where students can focus, learn and collaborate.
"The staff and students alike create an environment that allows everyone to prosper and grow together, enabling unique ideas to permeate throughout the university, touching everyone present," Lewis said. "Transy's connectedness between students and faculty is truly remarkable. I could not imagine myself anywhere but at home here as a Pioneer."
Home, that's what Transylvania is for students, faculty and alumni. When you donate to The Transylvania Fund, library, an athletic team, efforts in diversity, equity, and inclusion, or a scholarship to bring the next generation in your field to Transy, you are creating a home for students and celebrating the legacy of all those who came before and paved the way for your Transylvania experience.
As 2021 draws to a close, the chance to take advantage of The Road to Student Success: $500K Challenge and 2021 tax benefits also starts to wane. Donors have until the university reaches $250,000 — or Jan. 31, 2022 — for their gifts to The Transylvania Fund to be matched; new or upgraded members of the President's Circle will also have their gifts matched up to $250,000. And as a bonus, it will be tripled if designated to The Transylvania Fund.
The 2021 tax benefits for charitable giving include a unique incentive for cash gifts, extended from the 2020 CARES Act, available for both standard and itemized deductions. Those aged 70 1/2 or older may benefit from tax savings with an IRA charitable rollover. Gifts of appreciated stock can also be a great way to support students and receive tax benefits.
Transylvania thanks everyone who shows their support for students like Lewis by helping make the university a home before Dec. 31. For questions about giving, potential tax benefits or how to donate stock gifts, contact giving@transy.edu or call 800-487-2679.