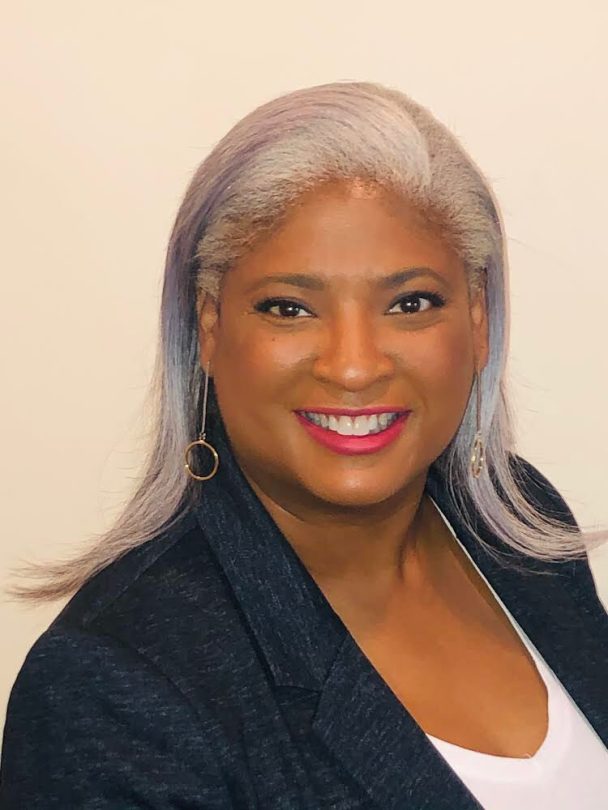 Guest post by AIKCU.
Deidra Dennie, vice president for diversity, equity and inclusion at Transylvania University, was the featured speaker during a recent professional development workshop for the Association of Independent Kentucky Colleges and University's Emerging Leaders Program participants.
Dennie, speaking to the cohort of student leaders of color from AIKCU's 18-member colleges and universities, encouraged the college juniors to recognize they have a voice and to respectfully exercise it.
"Walk in your light and power," Dennie said. "You all have the ability to be positive change agents. You just need to figure out how and when you want to exercise it."
Prior to her current position at Transylvania, Dennie, who is a Louisville native, served as chief diversity officer of Anne Arundel Community College in Maryland and as director and Title IX coordinator at both Georgia Southern University and Kennesaw State University. She was eager to come back to Kentucky to work on a smaller campus where she could get to know all the students and staff to better assist them.
Dennie encouraged the emerging leaders to take advantage of the opportunities smaller campus environments offer to intentionally build relationships and develop professional networks.
"Coming back to Kentucky to work on a smaller campus was important to me," Dennie emphasized. "After working on larger campuses, I realized I most enjoy working on a campus where I can get to know all the students to better help them become the change-agents they want to be."
Dennie said her most important role at Transylvania is to make students feel welcome regardless of race, color or sexual orientation. Like she does with the students at Transy, she encouraged the cohort members to consider her a mentor and to reach out to her for advice or to share a success story.  
"Build relationships and build your network," said Dennie. "The positive connections you make today, including the connections with your fellow leaders over the course of this program, will help you throughout your career."
The AIKCU Emerging Leaders Program is designed to expand leadership and career opportunities for junior students of color attending Kentucky's independent colleges and universities, with special emphasis on serving first-generation and low-income students.
The program incorporates regular leadership seminars like the recent session with Dennie and an earlier session with former Kentucky Secretary of Education and Workforce Development Derrick Ramsey, career development, mentoring and funded summer internships for selected students from all 18 AIKCU member institutions.
AIKCU is currently working with Kentucky employers to identify a variety of summer 2022 internship opportunities for these AIKCU Emerging Leaders. Companies interested in supporting the AIKCU Emerging Leaders Program should contact program manager Carol Juett at carol.juett@aikcu.org.