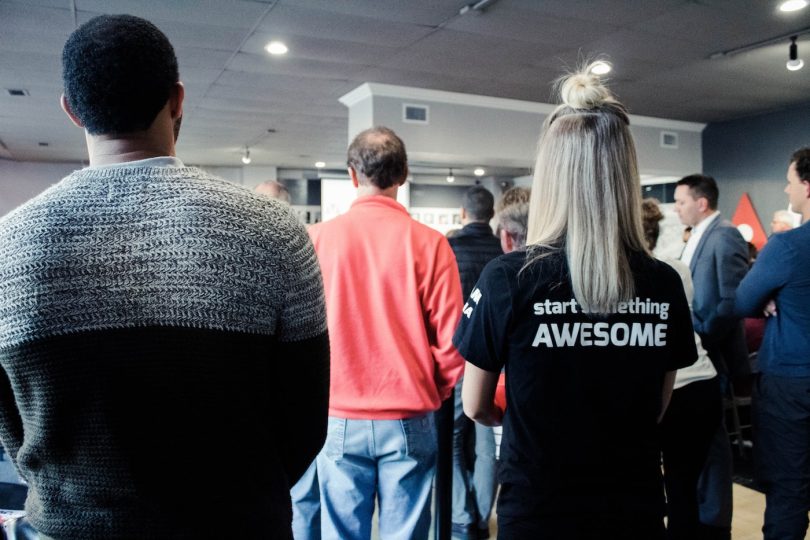 Transylvania's recently announced entrepreneurship program is the focus of this week's Awesome Inc podcast. Transy's Brien Lewis and Steve Angelucci join program hosts Liz Brown Evans and Garrett Fahrbach to dig further into the up-and-coming program.
Transy announced this summer that the university is taking first steps in launching a new Center for Entrepreneurship with goals of encouraging students in any academic major to pursue their passion, promoting creativity and innovation and providing exposure to a vast range of entrepreneurial career paths.
Lexington's Awesome Inc is a key partner in helping get the experiential side of the program off the ground. The local incubator's mission is to build community around the creation and education of technology and entrepreneurship. Starting next semester, they'll be one of the catalysts for connecting students with extracurricular, experiential programs and events, including startup competitions, workshops and opportunities to introduce Transy students to successful, innovative entrepreneurs, businesses and organizations.
To find out more about what's in store for current and future Transy students, listen below or pull up Awesome Inc wherever you listen to podcasts.