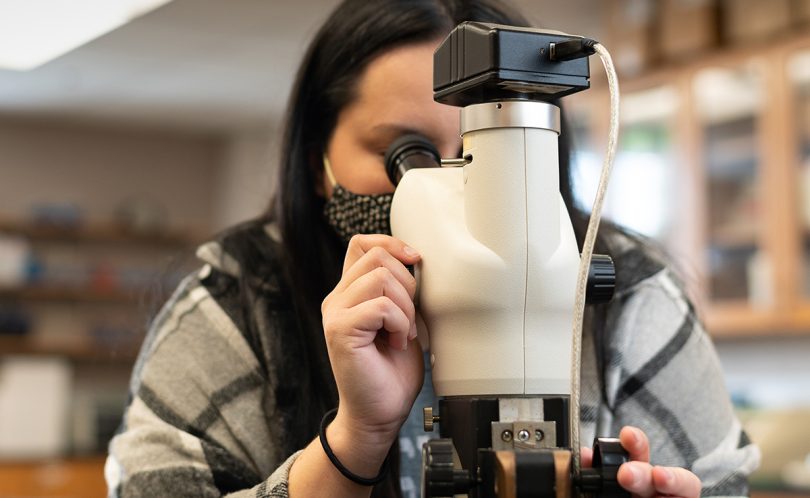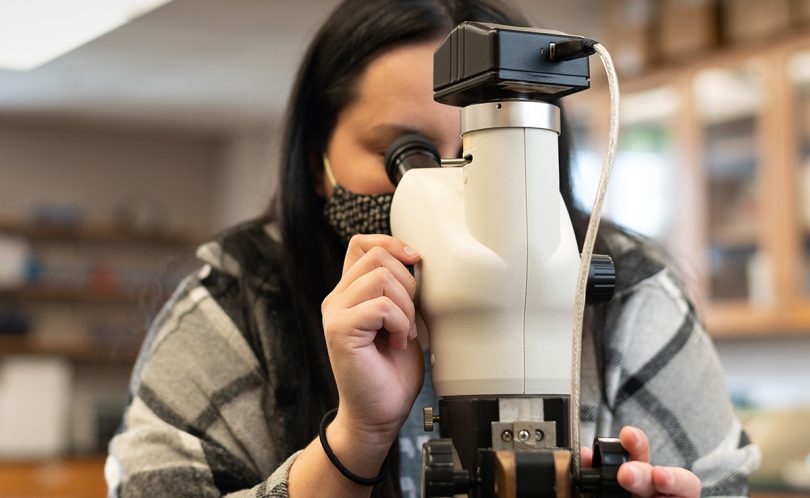 This article appears in the most recent issue of Transylvania's Third & Broadway magazine.
Transylvania University has a storied history of training future physicians, going all the way back to the 18th century.
In fact …
It was home to the first medical school in the "West," one that rivaled Harvard for a bit.
It was home to the first medical fraternity of its kind, Kappa Lambda of Hippocrates, a group that led to the founding of the American Medical Association.
Although Transylvania's Medical Department closed 160 years ago, the tradition carries on — more than 90 percent of current students recommended to med school are accepted, and there are enough recent grads entering them this fall to pretty much fill a yearbook page with white coat pics.
But beyond preparing students to be excellent physicians, the school encourages those going into health care, in whatever role, to pursue their own path — to discover how they can best use their interests and talents to help keep the rest of us well.
When Robin Rains Prichard '89 enrolled at Transylvania, she planned to become a doctor. But a few courses in, she decided her calling was pharmacy. Her career path has taken a different turn of late — she's the university's pre-health adviser (when she's not advising President Brien Lewis on the pandemic).
Thanks to her and other staff and faculty, Pioneers going into the field receive the kind of support undergraduates often don't get at other schools.
We're talking about a large chunk of the overall student population; around a quarter of them are interested in some kind of pre-health field. Another example of its popularity is when Prichard organized a Pre-Health Club reception with former president John N. Williams, a dentist, and the guest list swelled to more than 200 students. (Williams also mentored Pioneers on things like taking the dental school exam.)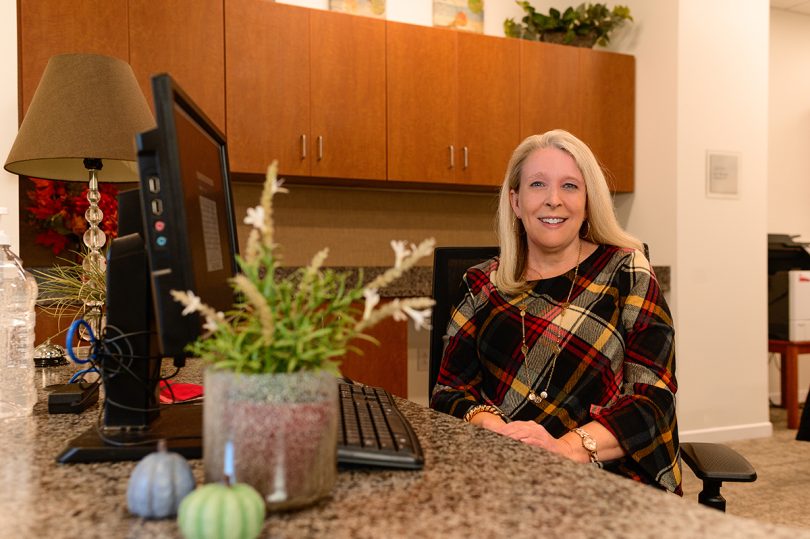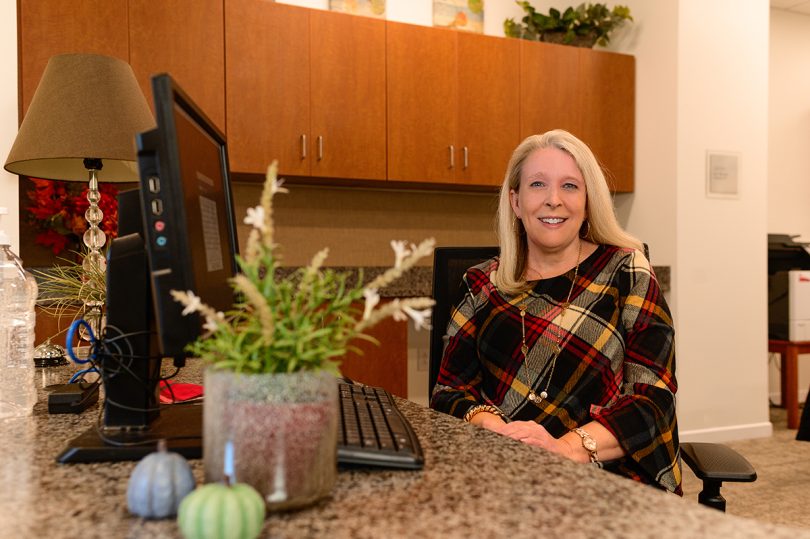 Another time, Williams accompanied students on a field trip to Mission Health Lexington for the school's annual Pre-Health Week. Trips to the Monroe Moosnick Medical and Science Museum also are on tap that week, giving students a chance to survey the sundry apparatuses and curiosities collected by the defunct Medical Department. (Prichard says a student told her she was grateful for the tour because she was worried a med school interviewer might bring up the museum.)
It was a Pre-Health Week field trip to a clinic for an underserved population that helped spark a desire in Leah Shephard '21 to practice in her rural Ohio hometown after graduating from Indiana University School of Medicine.
While Shephard is learning to be a physician — at an IU branch on Indiana State's campus in Terre Haute — she plans to put her Spanish major to good use, helping the area's large Spanish-speaking population get the care they need (there aren't a lot of interpreters around). "That will be beneficial regardless of where I end up," she says of knowing the language.
Prichard, in fact, stresses how students are encouraged to major in anything they want, even if they're eying med school (though Shephard doubled up with biochem).
While Shephard was in Lexington, she took advantage of the many local opportunities to get experience while serving others, including volunteering at the American Cancer Society's Hope Lodge. She also mentored Transy students who weren't as far along by assisting them with things like class scheduling and preparing for the Medical College Admission Test. She plans to continue working with pre-med undergrads, this time those at ISU.
Shephard has benefited from the support of others as well. Staff in Transylvania's Center for Academic and Professional Enrichment and the Writing Center, as well as faculty, helped her write a personal statement and gave her practice interviews for medical school (the Pre-Health Committee has mock interviews with students, too). "I talked to people at other universities — they really didn't have the guidance that I did," Shephard says. "I always felt like I had somebody in my corner."
It's this kind of support that has helped Megan Wasson '18 achieve some impressive things lately. "Collectively, this network of friends and mentors ensured that I had the necessary tools, experience and confidence to dream big," she says. "In just over three years since graduating from Transylvania, I have interned at the American Cancer Society, Pure Water for the World, Emory School of Medicine and the Centers for Disease Control and Prevention. I earned a master's degree at one of the top public health schools in the country and a highly competitive position as a first-year medical student at Emory University."
While Wasson's network provided support for her to follow her dreams, her liberal arts background has given her context. "The ultimate pursuit of a liberal arts student is to better understand what it means to be human," Wasson says. "Physicians grapple with this very same question on a daily basis in the course of attending to the physical and psychological needs of their patients." Health care providers steeped in the liberal arts communicate well, and they "put the patient at the center of patient care." They also pursue diverse interests and can make connections well across various fields. "As the medical profession becomes increasingly more multidisciplinary, a liberal arts frame of mind may be necessary to meaningfully engage in these settings," Wasson continues.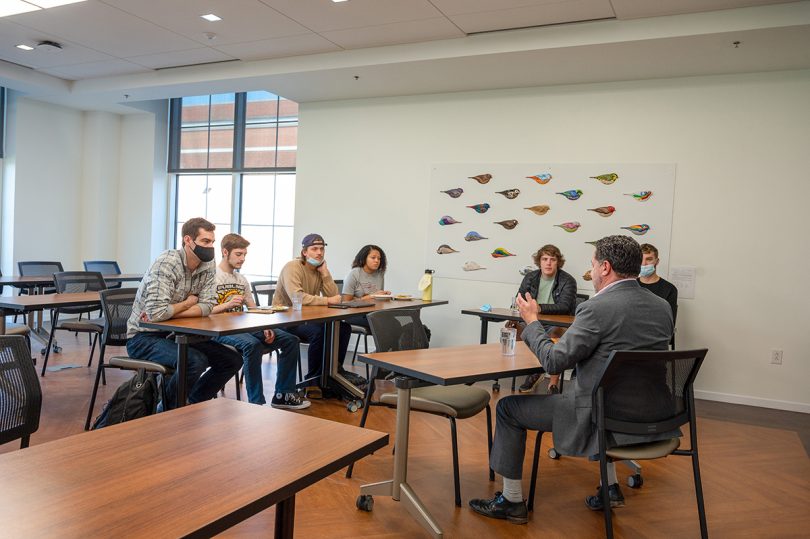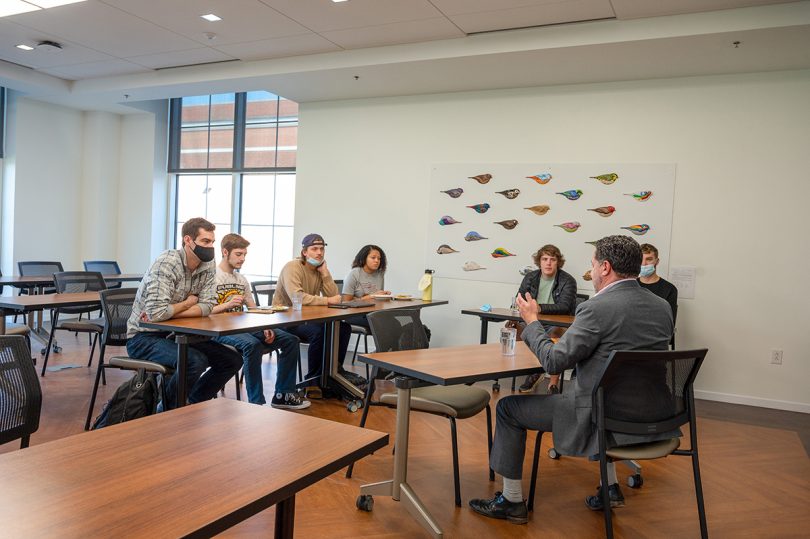 Steve Adams '79 also sees the perks of a broad education. "I think a liberal arts background is beneficial to anyone, not just pre-professional students, in that it supports critical thinking and allows one to expand one's awareness of life outside one's area of major interest," the Louisville anesthesiologist says. "A liberal arts education prepares one for a more thoughtful, expansive approach to life and its challenges."
Adams, a pre-med and biology major as an undergrad, remembers feeling comfortable attending medical school alongside classmates from top-ranked universities. "Transy has always had a good reputation in that regard and is part of the reason I ended up there," he says.
Once there, Adams found guidance from professor Moosnick (the museum is named after him). "He was legendary for getting students into medical school," Adams says.
Ajibola Bakare '15, who recently received an Alpha Lambda Delta honor society fellowship for his studies at the Tulane University School of Medicine, says the advising and mentorship inside and outside of the science department has played a role in his success after Transy. And the biology major says the fact that he volunteered so much — from philanthropy events to a University of Kentucky clinic — enhanced his med school application.
Bakare, who came to Transylvania from Lagos, Nigeria, wants to become a physician-scientist, providing compassionate care while researching novel therapeutics that don't cost very much. "Having grown up in a region of the world where access to health care is not readily available to everyone, I am passionate about working to help address issues relating to health care accessibility for vulnerable and marginalized communities," he says.
This spirit of service seems to be growing. Prichard says that, especially with the pandemic, more and more students are "seeing the need and wanting to answer the call."
Her respect for those she advises is hard to miss. "I work with some of the most amazing students, and they work so hard," she says. "They are going to be phenomenal health care providers."