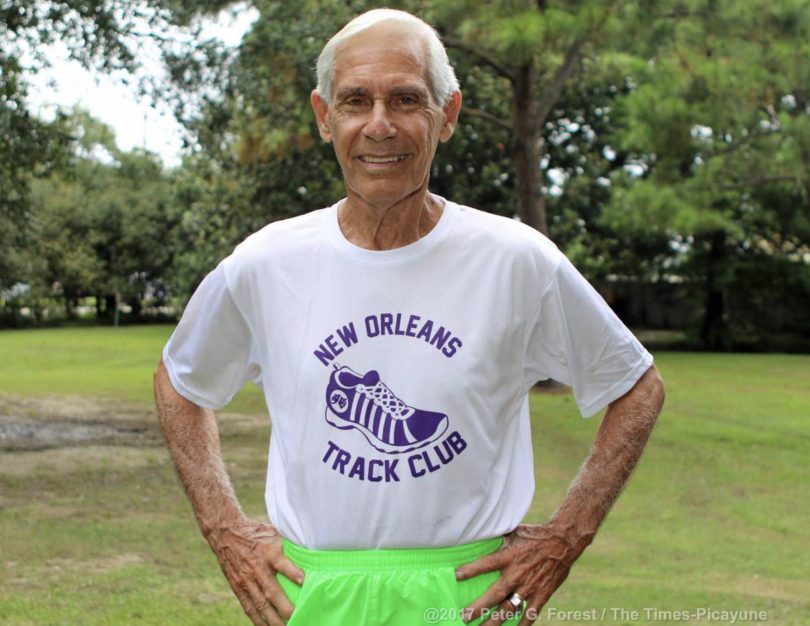 At the age of 84, G. Richard "Dick" Longo plans to run in 49 races this year.
Running, in fact, has saved his life. Twice.
The 1960 Transylvania University alumnus, who has written an upcoming book on the topic, was a boy the first time it saved him.
He didn't have much parental supervision when he was young: His mother left after his father returned from WWII, and his dad worked nights and slept days. So Longo joined a track team that met at a local playground. "This activity kept me off of the streets and out of constant trouble," he said.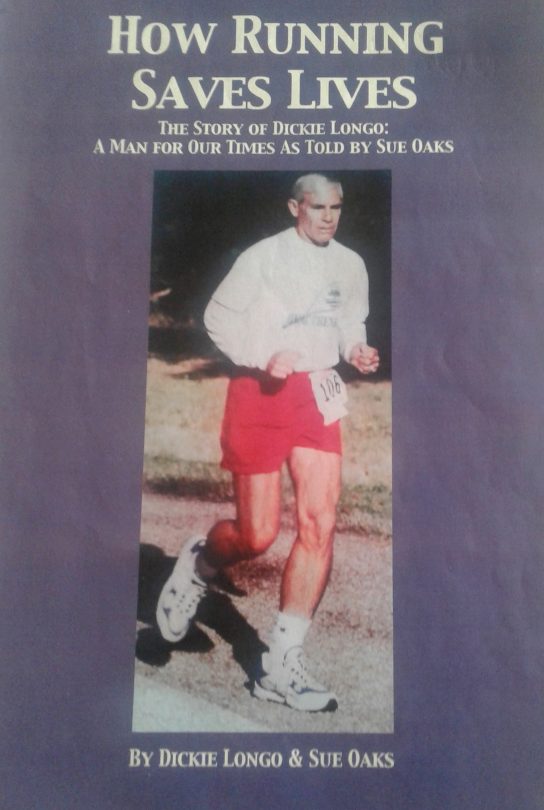 The second time it saved him was later in life, after he tore an Achilles tendon. He'd been running with his dog every day, and his doctor told him he had to stop — for the rest of his life. Not happy with the possibility of spending his time wasting away on the couch, and with his dog whining to get back out, he laced up his jogging shoes. "I think the dog saved my life by getting me running again," he said.
Not only is running key to Longo's well-being, but he's excelled at it, winning 213 out of 215 races for competitors 60 and older. In the 80+ division, he's set state-level records in a range of distances, from a mile to 12 kilometers.
Check out this Times-Picayune article about him celebrating his 80th birthday by winning a 5K race. ("I hope to do the same when I celebrate my 85th and 90th birthdays," he told the reporter.)
Longo said Transylvania didn't have a track team when he was a student; he played baseball and basketball, though. He double majored in physical education and political science and later went into sales.
He also was head coach of the Tulane men's basketball team from 1971-73.
Longo's book "How Running Saves Lives" co-authored by Sue Oaks will be available to order online through Dorrance Publishing on Dec. 28 and via Amazon on Jan. 3, and it will be in bookstores Jan. 10.
You can also order the book by calling the publisher at 800-788-7654.