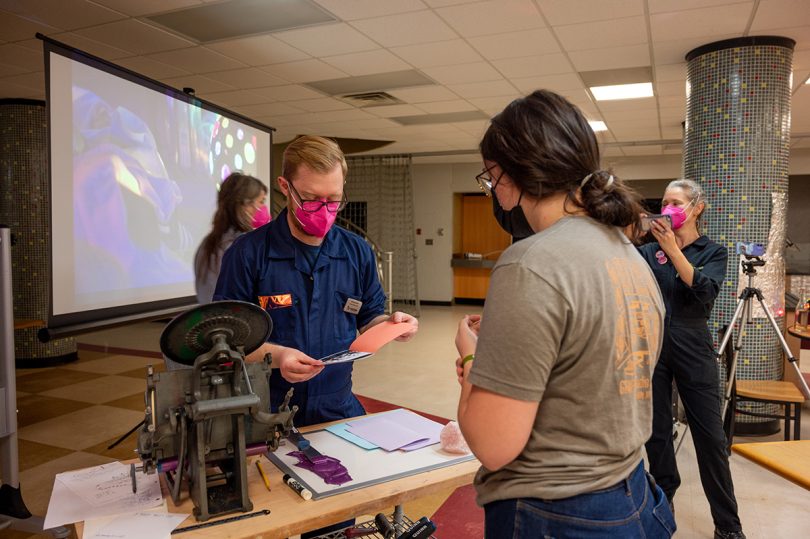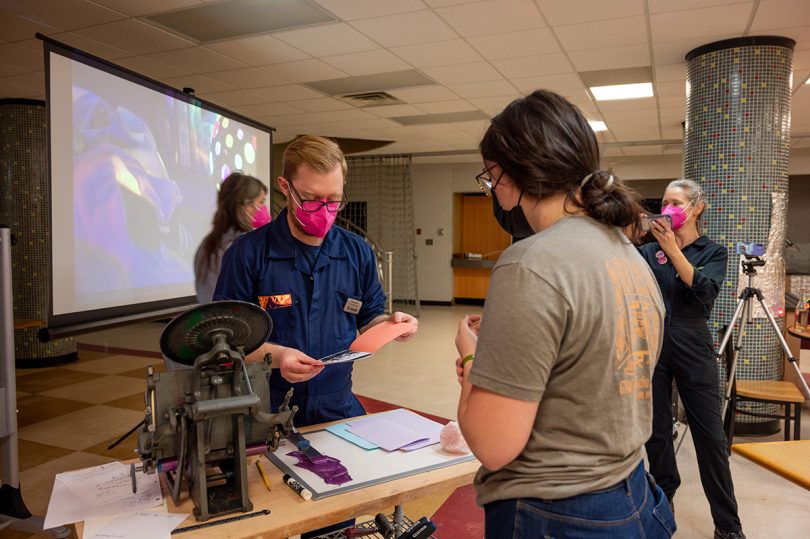 Before the internet came along, getting your message out was more of a DIY affair, involving things like scissors, Sharpies and a photocopy machine.
Transylvania University students recently got hands-on experience along these lines by creating zines — short for "magazines" that are typically self published. The workshop and performance event in the basement of Mitchell Fine Arts was part of the current Morlan Gallery exhibition "Reflection Refraction Reaction" featuring the works of Courtney Kessel, Cayla Skillin-Brauchle and Danielle Wyckoff.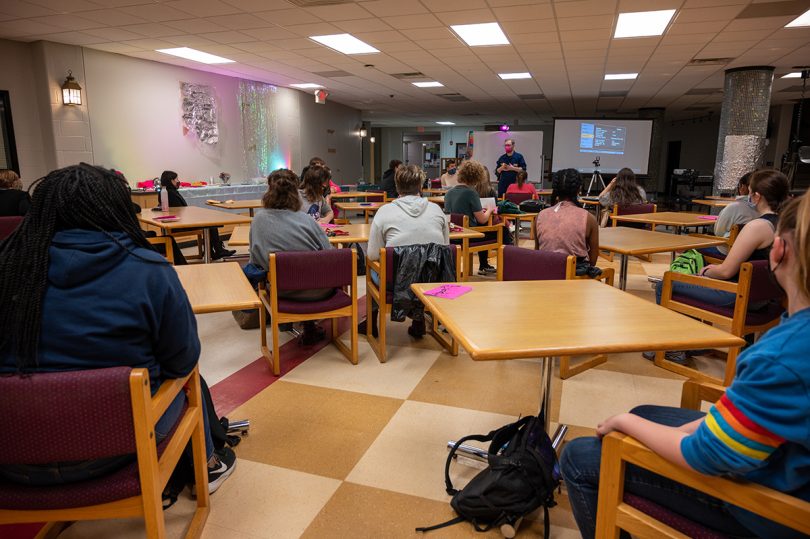 The artists joined Morlan director Anthony Mead in helping students put together the publications, which tied into the exhibition themes of magic and labor.
Wyckoff said she hoped the students got "a sense of collaboration" and saw what can happen when there's a little bit of positive disruption in their lives.
Zines started in the 1950s and 60s and were often associated with counter-cultural movements like punk. They were cheap, democratic ways to quickly spread information that might not be easily accessible elsewhere.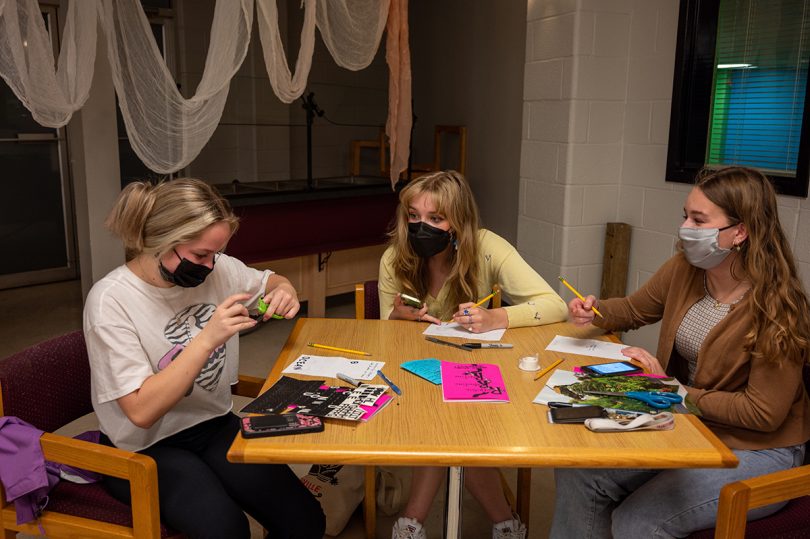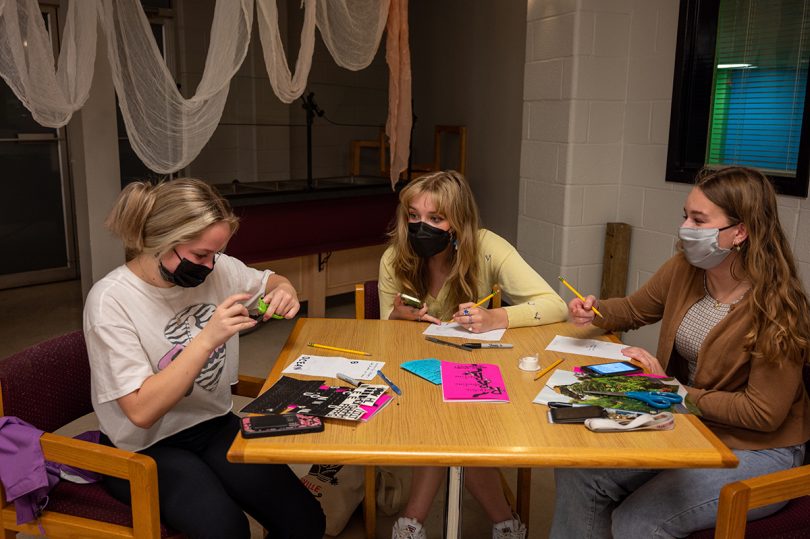 Students picked pages that were created during the workshop to create their own personalized zine.
Senior Zaida Jones said she appreciated the creative outlet the workshop provided. And in true liberal arts spirit, she chose elements related to her biology major — such as images of spores — to create her design. Going back to the workshop's themes, her creation incorporated the magic of what could come from a biology degree and the work she's putting into it.
Mead pointed out the creative benefit of the project. "They're getting a new experience for how to think about disseminating their own information and on new ways of thinking through communication within a collaborative environment," he said.