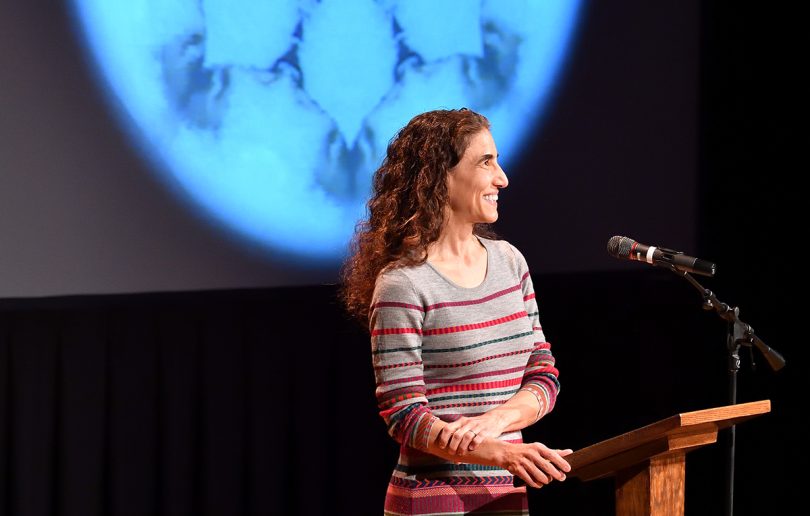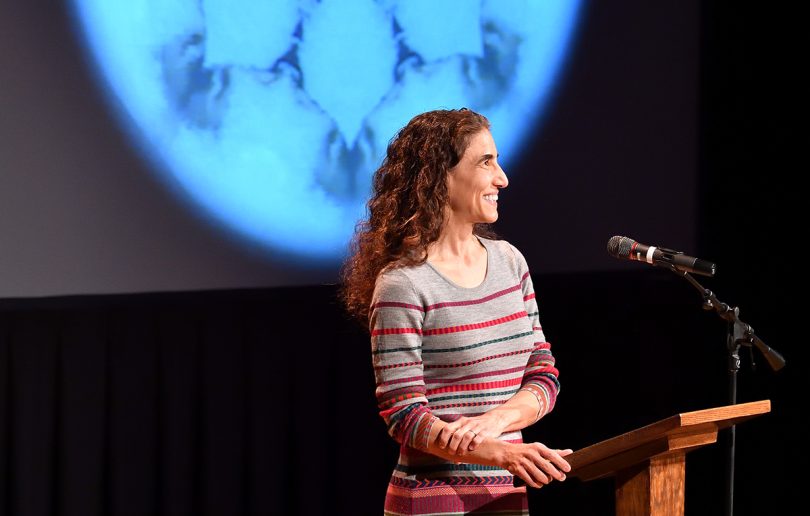 Our changing climate threatens us with such a variety of complex problems that addressing the issue calls for a broad, interdisciplinary approach — which happens to be in the DNA of a liberal arts institution like Transylvania University.
To that end, professor Zoé Strecker has launched a campuswide, two-year project called Crucial Terrain: Ecological Flourishing, Environmental Justice and Regenerative Culture in the Face of the Climate Crisis.
Funded by a Bingham-Young Professorship, Crucial Terrain is not only cross-disciplinary but also intergenerational — and it aims to have a long-term impact. It launched this fall with two talks by writers including Transylvania alumna Austyn Gaffney '12 (watch the presentation below). More free, public events are on tap this academic year, including talks by Amory Lovins, co-founder of the Rocky Mountain Institute, and David Wallace-Wells, author of "Uninhabitable Earth," which many Transylvania students have read for classes.
Register to participate in Lovins' online discussion followed by a Q&A on Nov. 17 at 7 p.m.
"My goal is that our whole campus community is thinking and working on responding to the climate crisis across the board," Strecker said. "It's such a profound and complex crisis that people often feel overwhelmed by it to the point of paralysis."
The "Regenerative Culture" part of the title speaks to Strecker's focus on putting the health of people and all of the natural world at the center of every decision so that our actions perpetuate life. "Shifting our values toward regenerative practices and away from the degradation caused by an extractive economy requires not optimism, but a muscular and hard-working form of hope," she said.
A big way the project will engage students is through the curriculum — in fields that go beyond biology and environmental science to include disciplines such as humanities, political science and art. Strecker, who's an art professor, has explored other environmental issues through works like "Lavish," which featured a Morlan Gallery installation celebrating old growth forests on Kentucky's Pine Mountain. Another artwork, "Breeder's Envy," currently in the exhibition "Earthly Observatory" at the School of the Art Institute of Chicago, critically examines human manipulation of nonhumans.
Crucial Terrain will examine the impact of climate change on the Bluegrass as part of a May term panel discussion with regional experts serving on the Kentucky Climate Consortium.
The project also takes a national — as well as global — focus through talks such as the one by Lovins later this month. Founded in the 1980s, his Rocky Mountain Institute helps businesses including Walmart figure out how to be more sustainable and efficient. Another speaker, this one in winter term, is Chris Anthony, who designed a solar power vehicle and co-founded Aptera Motors.
In addition to these talks, Stecker is leading a faculty learning community through the project. She's also teaching a Crucial Terrain course for students interested in understanding and reversing the climate crisis.
A long-term goal of Crucial Terrain is creating an "interdisciplinary academic center for environmental arts and sciences that supports innovation and change-making across boundaries of specialization to address urgent contemporary environmental challenges." Strecker is looking at similar centers around the world to see what would be a good fit for Transylvania.
This wide-ranging impact Strecker envisions for her project embodies the goal of Bingham-Young Professorships in general. "The concept is that it is something that contributes to the life of campus in a broad way," she said.