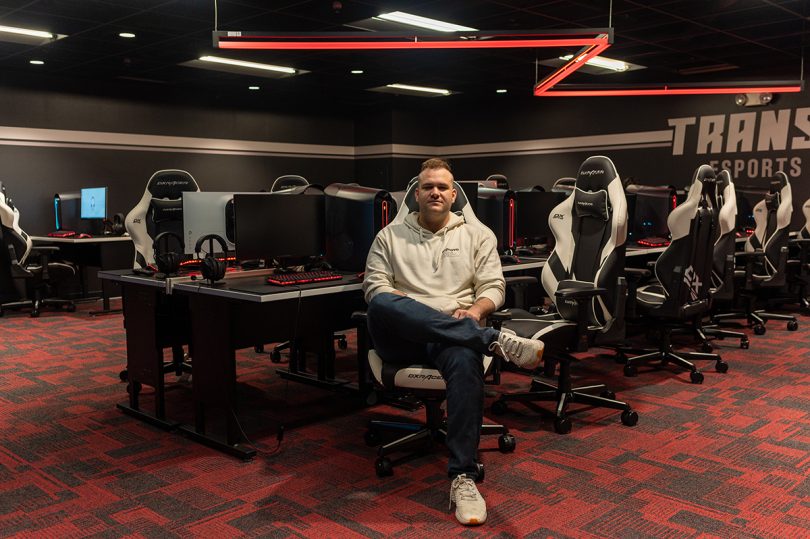 Transylvania University is leveling up its esports game with a new arena in Thomson Hall and by recruiting a team for competitive matches against other schools.
The arena features 14 computers, a large screen to watch the action and plenty of room for spectators. Also, special lighting directly over the gamers cuts down on distracting glare, and the walls are a matte black to reduce reflection (online combat is challenging enough without having to struggle to see the screen).
"It looks amazing," Transylvania esports coach Nicolas Thomas (pictured above) said of the space. The arena also will help grow the new program with offerings like open hours for the campus community Tuesdays through Saturdays.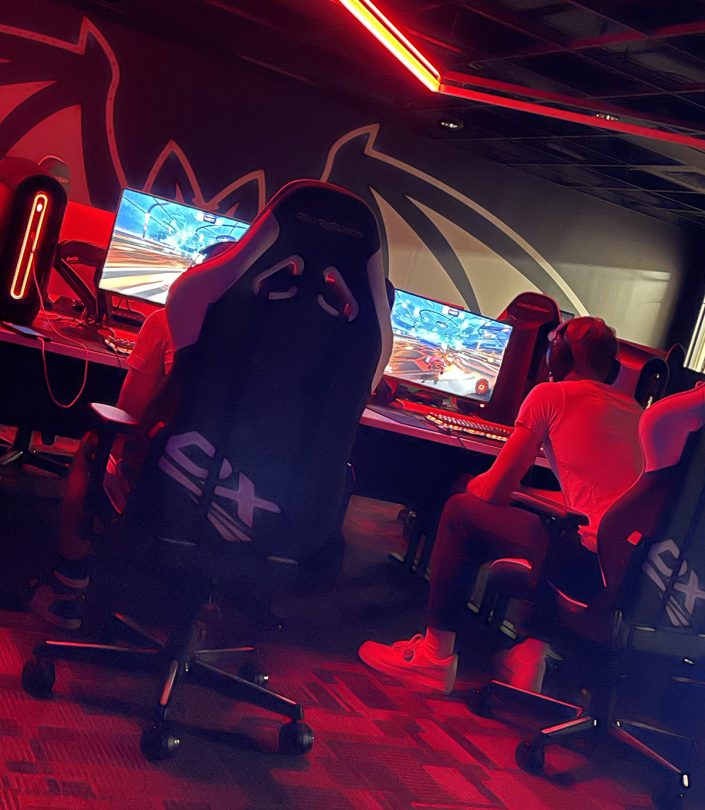 "My goal for the first year is to generate interest and spread knowledge about the program and begin the recruitment process for 2022," Thomas said. Also this academic year, he hopes to host a high school tournament, which will assist with recruitment and otherwise help put Transylvania on the radar of prospective students.
Events like September's open house game night, which drew around 20 students, are getting the word out, too.
As for students playing video games competitively, Thomas said that cultivates many of the same values as athletics does — teamwork, leadership, communication, etc. But the players have to think on their feet more than in some other sports, in that their coach can't talk to them during games, just during training. "It's all on you — it's all on your teammates," he said.
Video game makers like Riot Games host leagues for certain games, such as League of Legends and Valorant. Students at universities from specific regions compete against one another for recognition and prize money (including funds for tuition). Thomas said he's looking to field a team for at least one of these tournaments.
Transylvania's esports program also builds connections between academic programs and students' social lives — while tying into a $1 billion industry that is set to continue growing rapidly.
"Working in collegiate esports has definitely opened my eyes to the potential future of this industry and what it can be — and I want to help get it there," Thomas said.