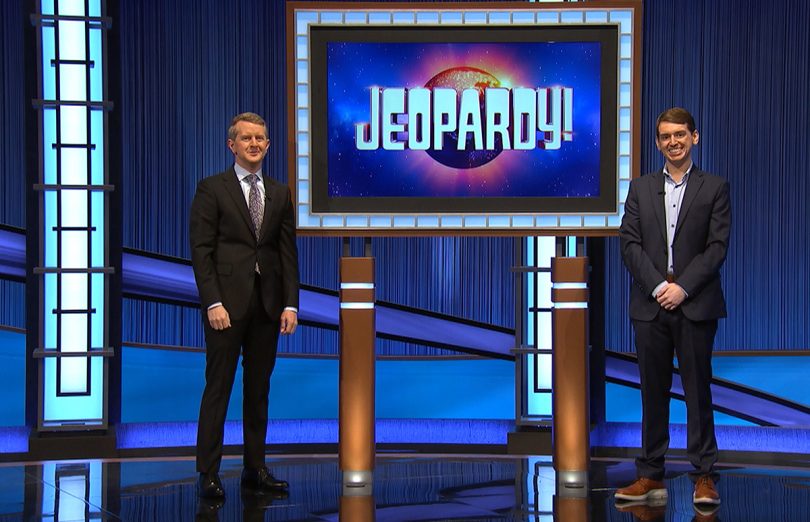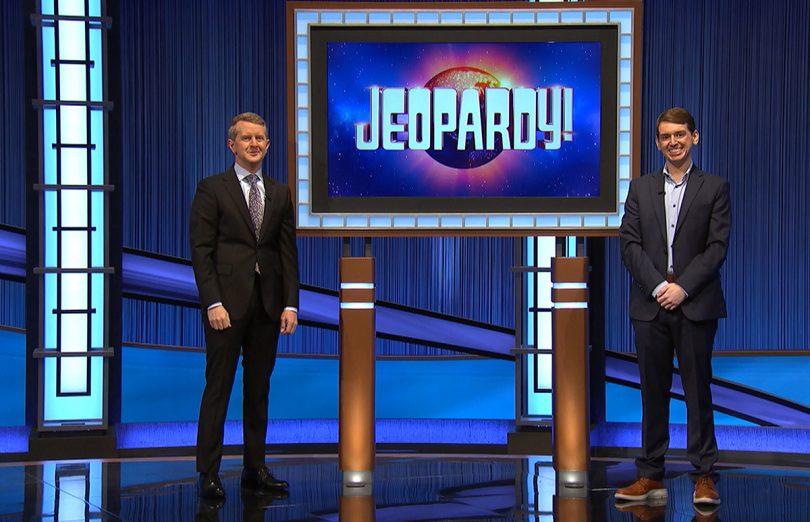 The Transylvania University community will be tuning into "Jeopardy!" tomorrow to cheer on alumnus Michael Guarnieri '15.
You can watch the show locally on WKYT at 7:30 p.m.
Guarnieri, of Louisville, is a conflicts analyst assistant for a law firm and a freelance film critic. He majored in history at Transylvania and minored in English while taking photos for The Rambler student newspaper.
He auditioned for the "Jeopardy!" college competition as an undergraduate but wasn't selected, he said. This time out he took an online test to appear on the game show and went through two auditions before being picked as a contestant. "I've always been a fan of "Jeopardy!"
He's pictured with host Ken Jennings on the Culver City, California, set.
"Over 100,000 people take the "Jeopardy!" test every year, but only a few hundred make it," Guarnieri said.
Check out his movie reviews on Rotten Tomatoes and Muck Rack. He's also written for RogertEbert.com and was published in the book "The Oliver Stone Experience."