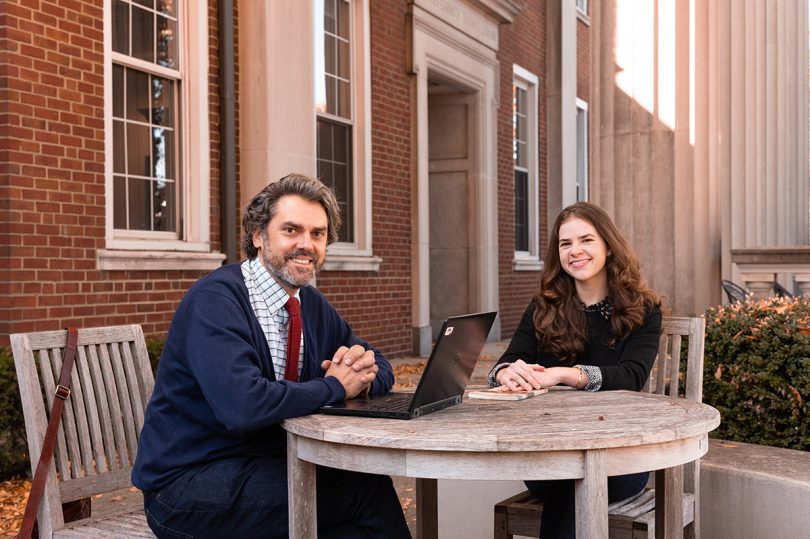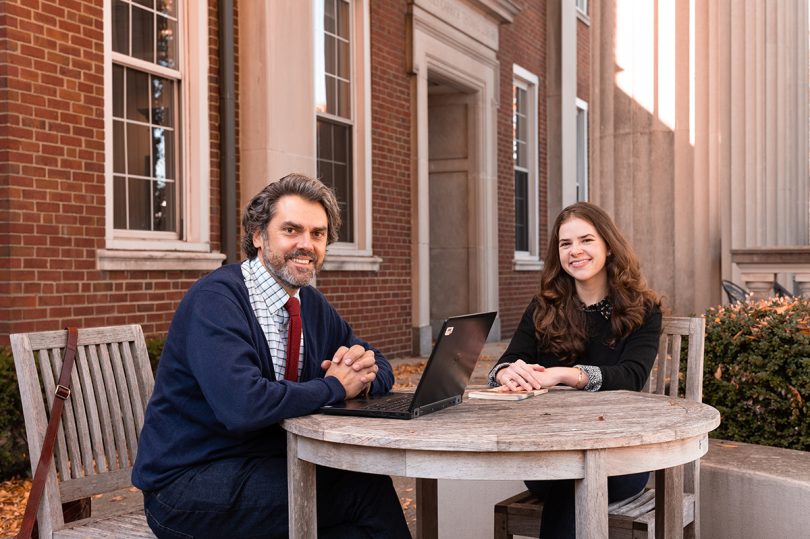 You might think majoring in international affairs means concentrating solely on things like diplomacy or politics — as opposed to, say, translating poems rooted in the land and language of rural Kentucky.
But Transylvania University senior Tatianna Verswyvel is doing just that, collaborating with poet and professor Jeremy Paden on translating the "Bucolics" poems of English professor Maurice Manning into Spanish. Their works were published first in Mexico last year and then in the most recent edition of Still: The Journal.
"To me, this translation, this engaging with both cultures, is international affairs," said Verswyvel, who works at the University Press of Kentucky as an acquisitions assistant. In liberal arts fashion, she sees the literary endeavour as a culmination of her studies in various fields, from English to history to anthropology.
She is well suited for the task, having grown up in Mexico, lived on a farm and ridden horses competitively ("Bucolics" has an equine theme). "It really spoke to me," she said.
The project has been a good way for her to preserve her heritage, including her connection to the Spanish language — it's been a bridge to "both cultures that I've come to love."
Verswyvel has also found a sense of universality in Manning's work — for instance, there's a feeling of transience you can get when looking up at the sky or the flight of a hawk, regardless of what language you speak or where you happen to be standing.
A challenge of translating Manning's poems (his "The Common Man" collection was a Pulitzer Prize finalist) is that his verse is rooted in particular, rural ways of speaking; so when translating the works, the language should retain an earthy, regional feel, Paden said. Verswyvel's familiarity with local turns of phrase in Mexico were valuable to the project, which evolved out of a Literary Translation independent study course last year.
Verswyvel has gained an appreciation of how translating poetry means balancing elements like rhythm and the meaning and connotations of words.
"It has been a joy of mine to collaborate with Tatianna," said Paden, who teaches Spanish and is no stranger to collaborating with students. Verswyvel has a "level of command in English and Spanish that's just wonderful."
She said Paden's poetry is well known in this community and beyond, "so having my name next to his is an honor in itself."
They are talking about the possibility of translating more of Manning's poems for other publications.
After Transylvania, Verswyvel wants to continue with writing, and getting published is a good way to help lay groundwork for that, Paden said.
Her international background — both personal and academic — has been a good foundation for her literary pursuits, too.
"One never knows where one's path might lead," the professor said.