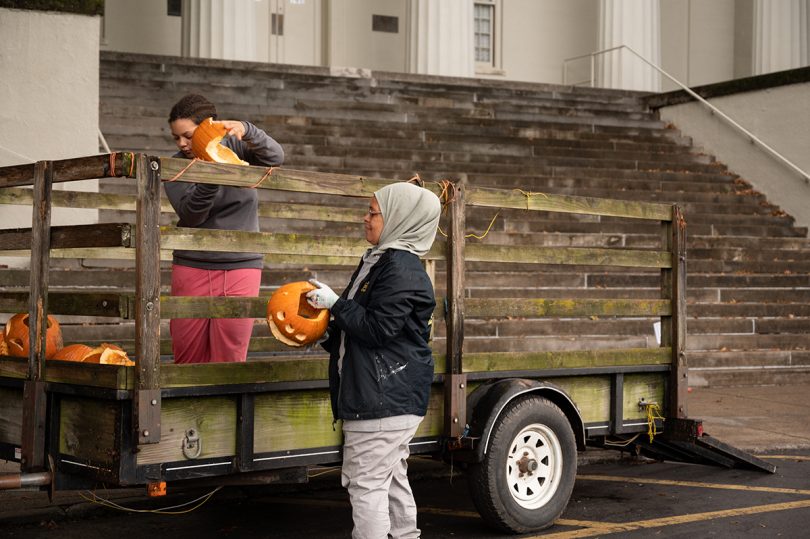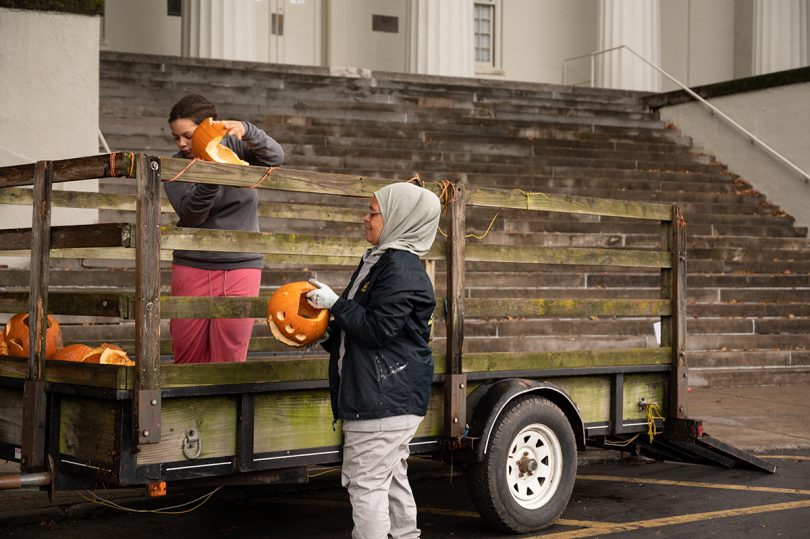 Costumed children aren't the only ones getting treats this Halloween season.
Some ducks, chickens and other farm animals are feasting on around 500 jack-o'-lanterns that glowed on the steps of Transylvania University's Old Morrison earlier this week.
On Friday, Kenya Abraham and her children loaded up a trailer with the gourds from PumpkinMania presented by White, Greer and Maggard Orthodontics. The pickup was arranged by Black Soil, a Lexington-based group connecting Black Kentucky farmers with their agricultural heritage and expanding markets for their products.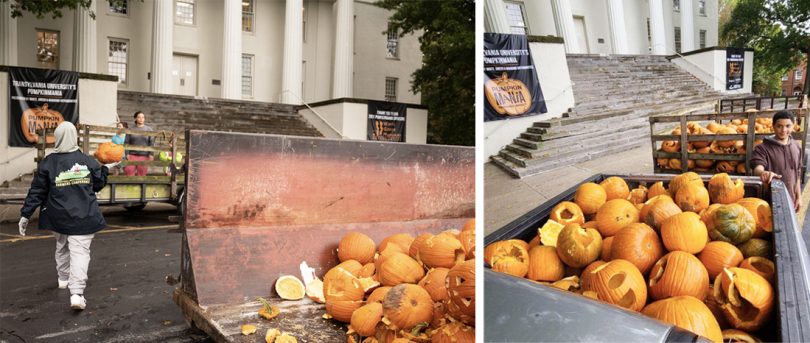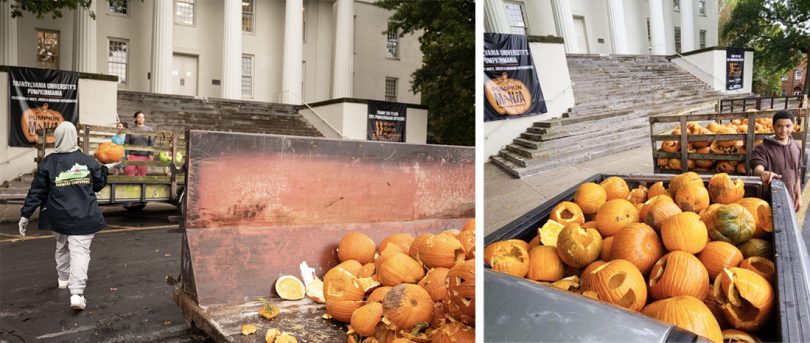 Abraham's local Slak Market Farm has poultry, a micro dairy producing raw milk, and sheep and goats for halal meat. (The operation is named after her children Sabeal, Laila, Aiya and Kathem.)
The animals seem to enjoy pumpkins, which are a natural dewormer, Abraham said. Plus, there's the fact they're getting to eat the remains of such a well-known Halloween display. "I think it's pretty cool," she said. The gourds also will help stretch the farm's feed budget (they're mostly going to the poultry).
Earlier in the process, Black Soil worked with Cleav's Family Market in Bonnieville to grow the pumpkins — so you might say the organization was involved from vine to dine.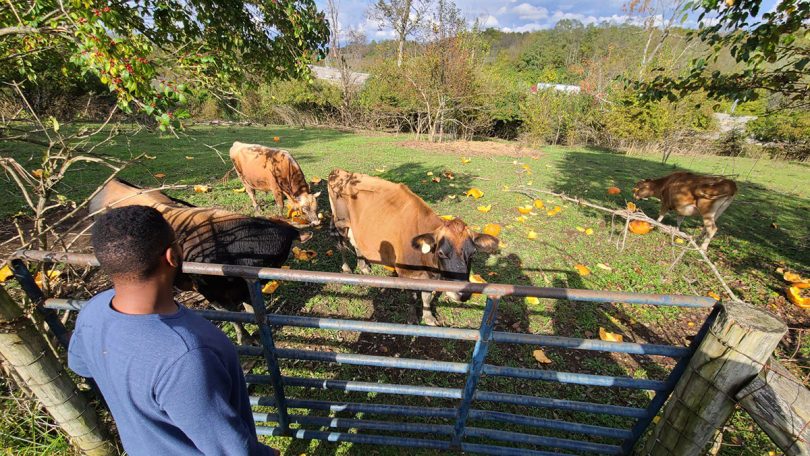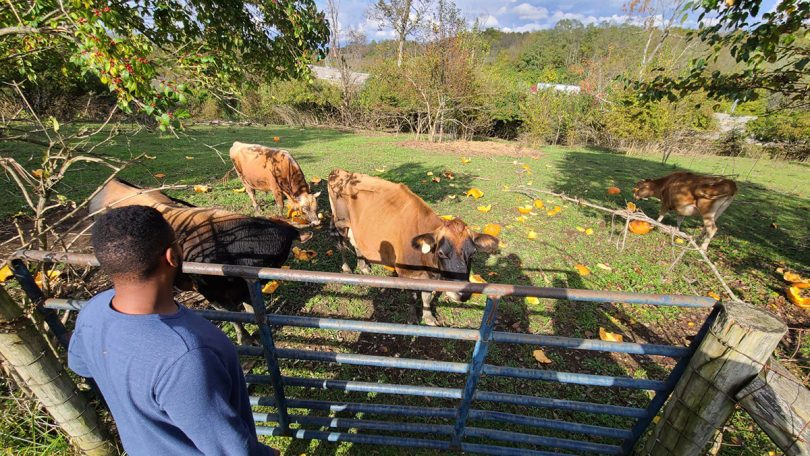 "I was blown away to have this opportunity to help people get connected," said Ashley Smith, Black Soil's co-founder and COO. "We wanted to make sure we reduced waste and helped other Kentucky farmers to be able to sustain their farms."
Smith also noted all the attention her group got from helping facilitate PumpkinMania, which generated national media coverage like this tweet from ABC News.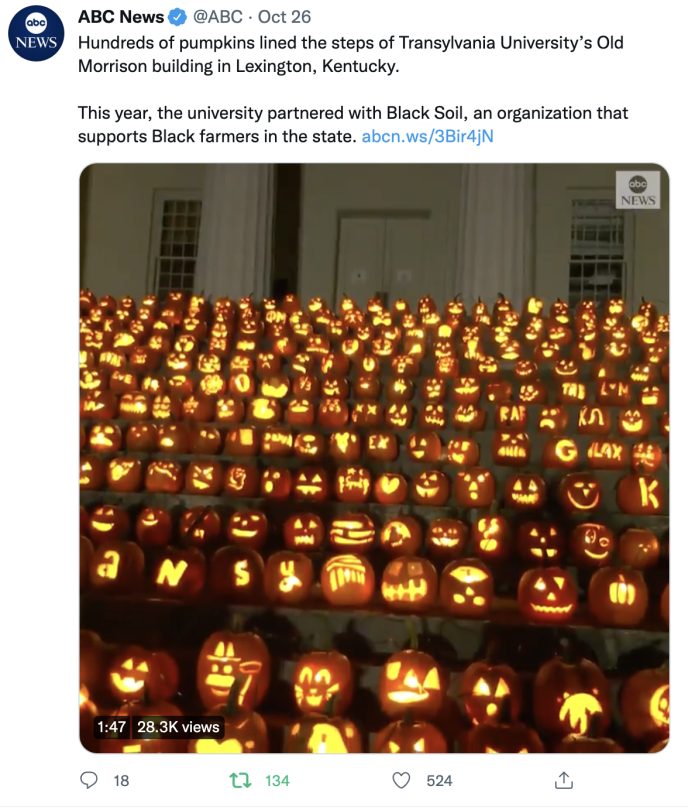 "It was just a great way to show people exactly what we do with Black Soil," Smith said.
The event, which included a community pumpkin carving this past Sunday, also was featured on Good Morning America.