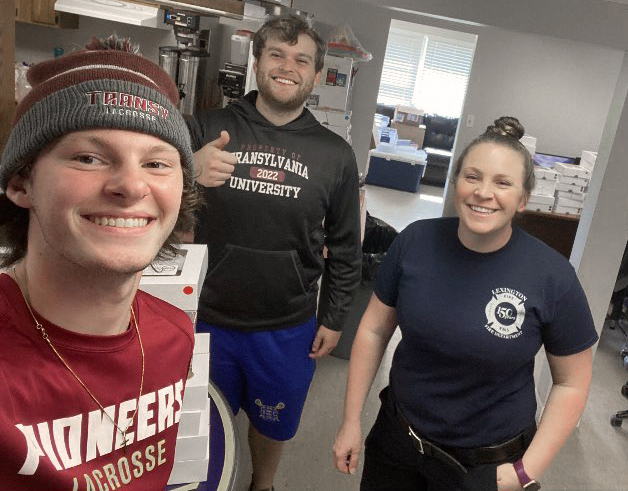 There are people in our community who really do deserve a cookie.
The Transylvania University men's lacrosse team recently packaged and delivered hundreds of these tokens of appreciation to Lexington firefighters for helping keep this town safe.
This is the second year the team has participated in the One Kind Cookie project, which distributes the treats to fire and police departments across the region. "An essential part of being a member of the men's lacrosse team is being a servant-leader," coach Logan Otto said. "We are in the process of building the future leaders of our community, and we put a major emphasis on making an impact in multiple ways."
The players "put a premium on team leadership" through activities over the summer, including reading James Kerr's "Legacy," Otto said. They often referenced a quote from the book: "Leaders create leaders by passing on responsibility, creating ownership, accountability and trust."
Otto continued, saying, "We are trying to instill this in our program and One Kind Cookie has allowed us to do that through their organization. We are going to continue to do more service events like this as well throughout the year."
Community service is an important part of Transylvania Athletics as well as the school's overall liberal arts mission.