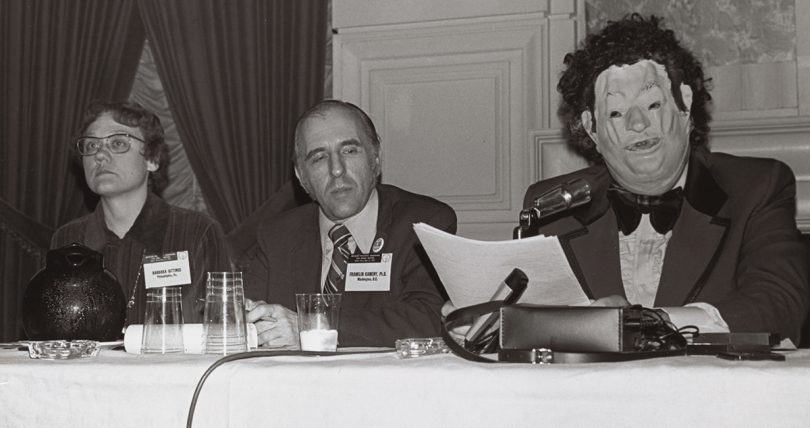 Transylvania University's Office of Diversity, Equity and Inclusion invites the public to join the campus community for a panel discussion and special virtual screening of the documentary "CURED." The film chronicles the battle waged by a small group of activists — including Transylvania alumnus John Fryer '57 — who declared war against a formidable institution and won a crucial victory in the modern movement for LGBTQ equality.
This award‑winning documentary is available to watch here through Oct. 25, and the university on Sunday is hosting the discussion featuring co‑directors Bennett Singer and Patrick Sammon; the Rev. Magora Kennedy, activist and film interviewee; and Cole Rucker '85, executive producer of "CURED" and Transylvania alumnus. Register to join the talk.
The film has been described as "fascinating" (Hollywood Reporter), "riveting" (The Queer Review) and "astonishingly rich … one of the best documentaries of this or any year" (British Film Institute).
In addition to this event, Transylvania has recognized the legacy of these activists by supporting and protect the rights and well-being of its students from historically marginalized groups.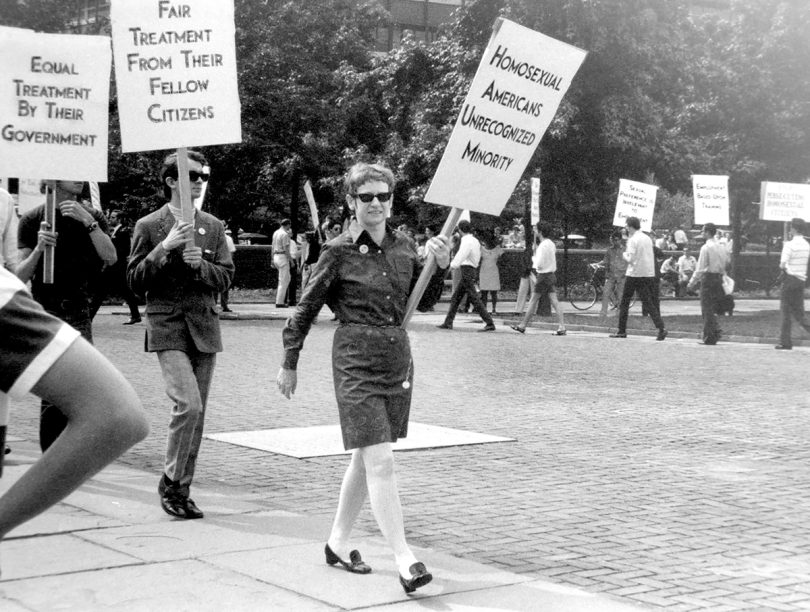 A specific example is the John Fryer Fund for Diversity and Inclusion. Fryer, who passed away in 2003, was an accomplished psychiatrist and one of the most influential figures in LGBTQ advocacy in American medical history. His 1972 address to the American Psychiatric Association — delivered in disguise and with a distorted voice — was a watershed moment that ultimately helped effectively remove homosexuality from the Diagnostic and Statistical Manual of Mental Disorders the following year. He's pictured in the top photo (right) as Dr. Henry Anonymous.
Transylvania in 2019 also presented a play honoring Fryer — "217 Boxes of Dr. Henry Anonymous."
"I will never forget the moment when I first read the account of Dr. Fryer's groundbreaking and historic testimony before the American Psychiatric Association," Rucker said. "Seeing he was a Transylvania graduate made me incredibly proud. Knowing he testified at great risk to his professional life, and the impact his participation had, made me even prouder."