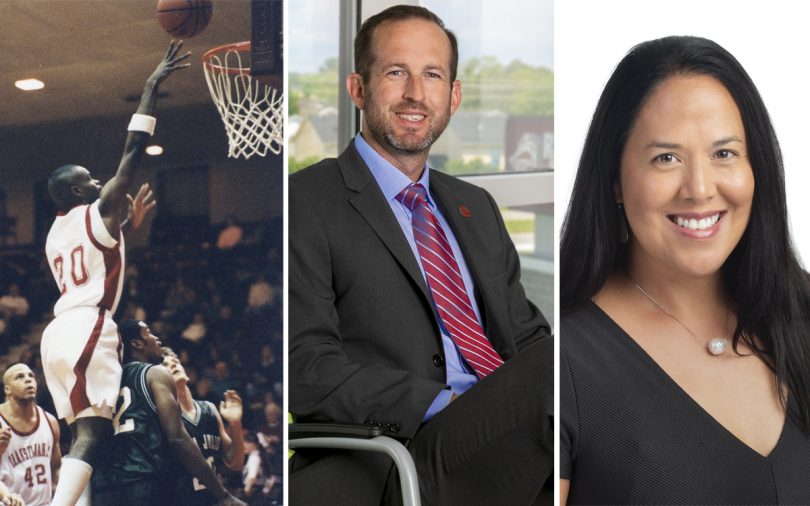 Transylvania Athletics has announced the Class of 2021 for the Pioneer Hall of Fame to be inducted during the annual banquet Sunday, Oct. 24, at 1:30 p.m. in the William T. Young Campus Center.
The new inductees are Korey Colyer '10 (baseball), Teresa Hensley Green '01 (softball and women's basketball) and Jerome Hoosier '97 (men's basketball).
"We are thrilled to be able to induct these three very deserving individuals," said Holly Sheilley, vice president for athletics. "Each of them helped propel their teams to unprecedented success. It will be a special day in Transy Athletics' history to usher in these three new Pioneer inductees."
The 2021 edition of the Hall of Fame induction marks the first occasion of the ceremony in two years after the 2020 Hall of Fame ceremony was put on hiatus due to the pandemic. The new inductions increase the number of Pioneer Hall-of-Famers to 134.
Those wishing to attend the Hall of Fame may purchase tickets via this RSVP form; admission to the banquet, which includes hors d'oeuvres, is $20 per person. The deadline to RSVP is Wednesday, Oct. 13.
A guard from Louisville, Kentucky, Hoosier played for Coach Don Lane on the Transylvania men's basketball team from 1992-97.
The Pioneers encountered a "golden age" of winning during Hoosier's time with the program, winning at least 20 games a season. Hoosier is the 23rd-highest scorer in Transylvania men's basketball history with 1,365 career points.
As a first-year player, Hoosier averaged double figures in scoring and played in all 30 games, helping guide the Pioneers to a 20-10 season. Hoosier missed his sophomore season due to injury, but returned with purpose for his redshirt sophomore season, amassing 523 career points over his first two playing seasons as the Pioneers qualified for their second consecutive national tournament appearance in 1995. Hoosier earned Great Lakes All-Region Team honors as a junior in 1996 and repeated the feat as a senior.
While Hoosier was with the program, the Pioneers qualified for the NAIA National Tournament three times, making the dance in 1994, '95 and '97. A two-time team captain, Hoosier appeared in 114 games with 105 starts. During Hoosier's tenure, Transylvania amassed a record of 90 wins against 36 losses. Along with his 1,365 points, Hoosier registered totals of 453 rebounds, 418 assists and 204 steals; he led the Pioneers in steals and assists in both the 1995-96 and 1996-97 seasons. During his junior year in 1996, Hoosier led the team in rebounds with 162 caroms.
As for Green, she was an omnipotent force for the Pioneers in the early days of the Transylvania softball program. Known as Teresa Hensley during her collegiate days, Hensley Green played for the Transylvania softball team from 1998 through 2001, establishing several benchmarks which remain atop the Pioneer record book today. Hensley Green excelled as both a hitter and a pitcher for the Pioneers, appearing in 132 games and making 64 appearances in the circle. She was a career .380 hitter and still ranks first all-time at Transy for runs in a season (50 in 2000) and most triples in a season (6 in 1999).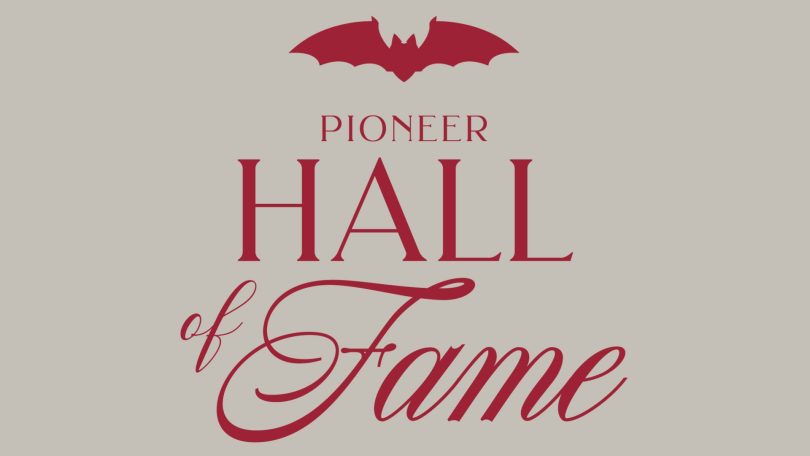 From the circle, Hensley Green ranks first all-time for fewest home runs allowed by a Transy pitcher with four yielded over 64 appearances, and first in fewest doubles allowed with 36 conceded.
Hensley Green completed her career at Transylvania as the 2001 Transylvania Female Athlete of the Year after an extraordinary senior campaign in which she hit .358 at the plate with 15 RBIs in 40 games and pitched 46.2 innings with a 1.20 ERA for a 7-1 pitching record. As a sophomore, Hensley Green led the team with 30 runs batted in while pitching 117.2 innings and compiling an 11-7 record with an 0.71 earned-run-average. She was selected to the NFCA All-Region Second Team and was named the team's Offensive Player of the Year, Pitcher of the Year and its Most Valuable Player.
Her junior year encore entailed a .357 batting average with three home runs and 19 RBIs and a 2.14 earned run average. She was regarded by teammates and peers as a leader who led by example and served as a foundational member of Transylvania's early softball teams.
Along with her excellence on the diamond, Hensley Green starred for the Transylvania women's basketball team for three seasons and served as a co-captain for the Pioneers.
Colyer was one of the first great pitchers to matriculate through the Transylvania baseball program, playing for the Pioneers from 2007-10. He made his presence known on arrival, earning All-HCAC Honorable Mention honors in his first year, pitching 55 innings and furnishing a 7-1 win-loss record on the mound with a 3.76 earned run average. Colyer tallied 46 strikeouts in the 2007 season while surrendering only six walks.
Colyer earned All-HCAC honors in every season with Transylvania, adding a second Honorable Mention award to his mantle as a sophomore and earning All-HCAC First Team selection in both his junior and senior seasons. Colyer was part of the first Transylvania baseball teams to win a Heartland Collegiate Athletic Conference regular season championship and a conference tournament championship, and helped form the first team to qualify for an NCAA Tournament in 2008. In his senior season of 2010, Colyer pitched 86.1 innings with a 6-4 record, including four complete games and a total of 64 strikeouts.
A local product from Lexington Christian Academy, Colyer ranks first in the Transy record books for career wins (22), batters faced in a career (1,269), flyouts forced (265), groundouts forced (338), batters faced in a career (1,123) and batters faced in a season (351 — 2010). He ranks second all time in Transy baseball history in career strikeouts looking (64), and career innings pitched (277). Colyer's 179 career strikeouts stand sixth-most in program history while his 64 strikeouts in 2010 stand seventh all time in Transy baseball history for strikeouts in a season.