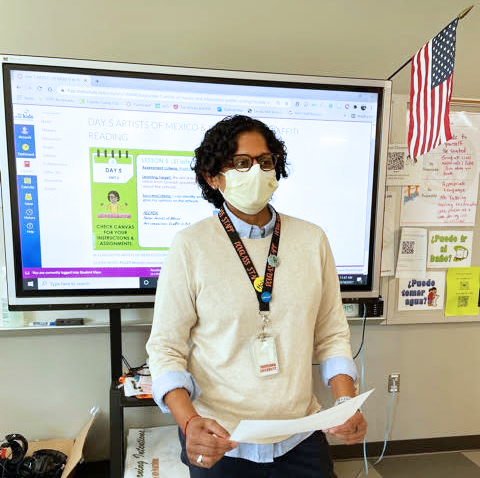 Transylvania University alumna Amisha Patel '05 has been named Kentucky's Outstanding Spanish Language Teacher of the Year.
Patel teaches at Lexington's Frederick Douglass High School, where she chairs the World Languages Department. She became a teacher so she could "make a difference by sharing her love of languages with students to increase global competency, to provide perspectives of other cultures so students learn skills such as compassion and empathy, and to encourage them to study or travel abroad," according to Fayette County Public Schools.
The Kentucky World Language Association honored Patel at its virtual annual conference last month.
Patel, who is a native of Somerset, has a decade of classroom teaching experience and has served as a proficiency lead for world languages and a new teacher mentor with FCPS.
After majoring in Spanish language and literature and psychology at Transylvania, Patel earned a Master of Arts in Hispanic studies from the University of Kentucky and a master's in teaching from Eastern Kentucky University.
"Most of her students earn the district's Seal of Biliteracy upon graduation," the district said.