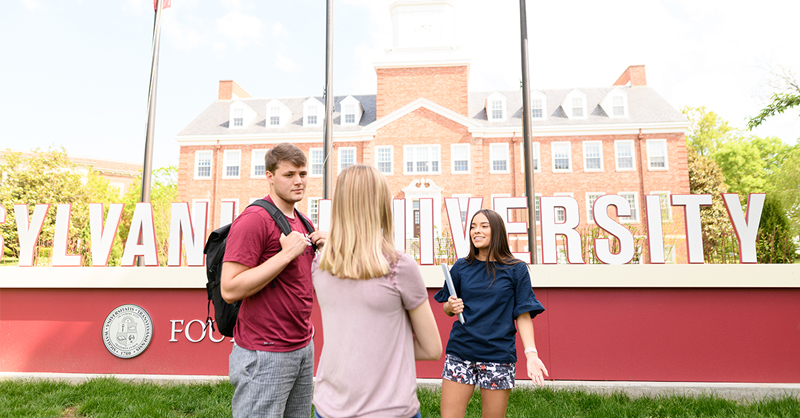 Prospective students and their families are invited to join us this fall for Destination: TRANSY — it's a great opportunity for those looking for more than a typical campus visit.
In addition to a traditional tour of Transylvania, we'll also offer informational sessions that will help make the college application process as fun and easy as possible. We'll also let you know how you can pay for college by taking advantage of our scholarships and financial aid resources. Get more details and register for one of two Destination: TRANSY preview days Oct. 30 or Nov. 12.
Also on tap are exclusive opportunities to participate in a class demonstration with a faculty member. These will help prospective students get a true sense of what the classroom environment is like while meeting some of the school's outstanding professors. Topics will range from pop culture in religion to learning about the atomic bomb.
At Destination: TRANSY, our current students and faculty are front and center to answer your questions. Want to learn more about how to get involved in cool clubs in college? Ask a Pioneer! Want to know how a college class is different from a high school class? Ask a faculty member! And, who doesn't love a free breakfast and lunch?
Another option to get to know Transylvania is scheduling a personalized campus visit for any weekday.