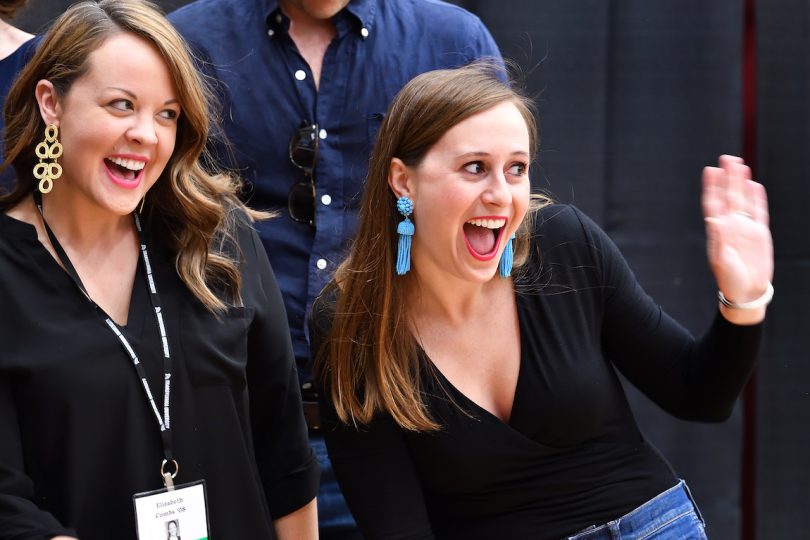 As one of Transylvania University's most beloved traditions, it was a tough blow when the 2020 Alumni Weekend was forced to go virtual due to the pandemic, and then the 2021 event was delayed, as well.
That's why Transy's Office of Alumni and Development decided to organize a super-sized Alumni Weekend from Oct. 22-24, appropriately themed Double the Fun. Alumni Weekend 2021 will celebrate class years that end in 0 and 1, as well as 5 and 6, with fun events that will mark the first return to campus for many alumni since the onset of COVID-19. By all accounts, the virtual gatherings were still a great time for alumni to reconnect online during a difficult time, but nothing compares to reuniting in person on the campus that helped shape their lives.
"After hosting a virtual Alumni Weekend in April 2020 and a series of Zoom events last spring, it's important that we give alumni the opportunity to see one another in person and check out the latest campus changes," says Natasa Pajic Mongiardo '96, director of alumni relations. "Our 50th reunion alumni are especially grateful for the celebration."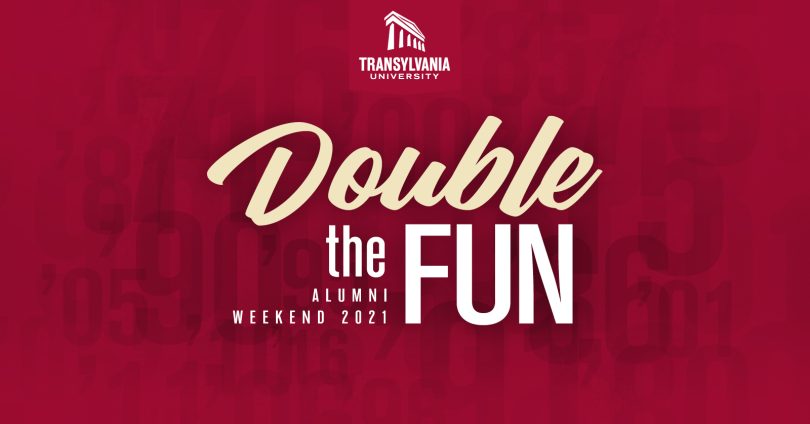 The weekend's big opening event is Friday night's TGIF Kick-off Party, which is being held on campus for the first time. Alumni Plaza will be a hub of activity with food trucks, a cash bar, Rafinesque tomb access and music from Nashville artist and 2018 graduate Timothy Baker. Other events include cherished favorites like a Day at the Races at Keeneland, alumni convocation, class reunion celebrations and more. See the full event schedule.
With the virus still very much a part of the world, Transy will require masking for indoor events, as it does for current students and faculty, and attendees are strongly encouraged to be fully vaccinated or have a negative COVID test within 72 hours of coming to Alumni Weekend. With those precautions, the alumni office is confident that the doubled-up Alumni Weekend will be a safe and fun time for Pioneers eager to return to their alma mater.
"After not being able to have Alumni Weekend on campus two years in a row, we are excited to welcome alumni back this weekend," says Mongiardo. "While we know there are individuals still leery of travel and larger gatherings, we are expecting around 300 alumni and friends for a full weekend of activities."
There's still time to sign up — visit the registration page to secure your spot.
Alumni Weekend also serves as an opportunity to recognize alumni for their professional achievements and service to their alma mater and communities. The Alumni Celebration Convocation on Saturday will award the following alumni:
Morrison Medallion
2020: Ann Orme Windley '65 and David H. Windley '65
2021: Pam Simpson Woodford '68 and Catesby Woodford '69
Outstanding Young Alumni
2020: Emily K. Martin '15
2021: Rachel L. Norris '14
Distinguished Achievement Awards
Barry H. Bronson '70
Charles C. Simms '90
Fran F. Taylor '75
Tiffany R. Wheeler '90
Sue Shadburne Call '71
Edward L. Zuroweste '71
Distinguished Service Awards
Diane Farmer Binzel '75
Tracy Stephens Dunn '90
Michael D. Covert '91
Carol L. Devine '89
Susan Walters Morris '86