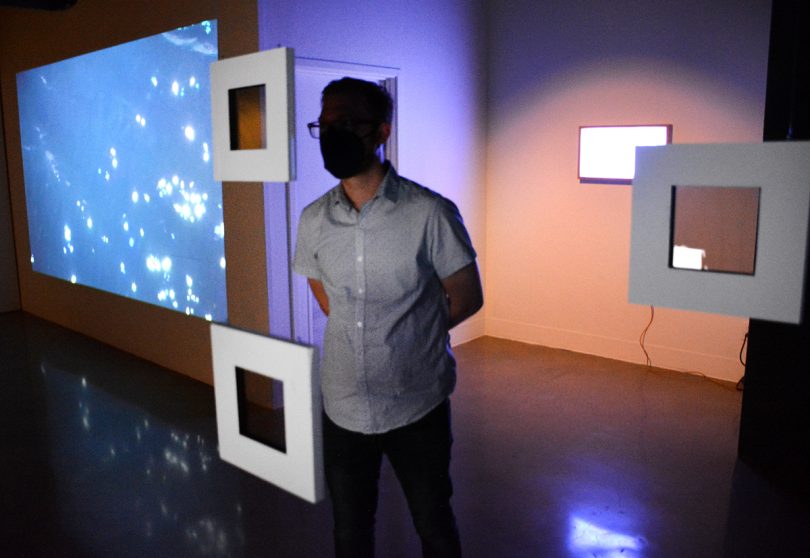 Transylvania University's Morlan Gallery launches the 2021-22 season tomorrow with an in-person, public exhibition of works by professional artists — its first since early 2020.
"Subtle" draws from how slowing down helps us learn, explore and deepen inquiry. The free show runs through Oct. 8, tying into the university's Studio 300 Digital Art and Music Festival.

The exhibition's understatement — its ability to make us stop and chill out — can lead to a heightened awareness. When we quit rushing through things, we can see "our daily lives and the broader world in a different kind of way," Morlan director Anthony Mead said.
While not overtly related to the pandemic, its influence is clearly present in "Subtle," which is intended to provide gallery visitors with a space for contemplation and reflection. Themes include loss, distance, introspection … and the cleanliness that comes from water and bubbling soap.
Mead also pointed out how the show encourages a spirit of investigation. "We may see something and it's so subtle and we don't give it much of a thought, but if you spend time with anything you realize the immense complexities it has," he said. "I wanted there to be some moments of discovery within the show."

With Cuppetelli and Mendoza's piece, for instance, you wonder why little circles of light are projected onto folds of tulle fabric — "and then you walk in front of them, and all of a sudden it explodes to life," Mead said. You eventually learn you can control the circles with the motions of your body.

This speaks to the paradoxical nature of subtlety. According to the gallery's description, after we become still and contemplative, "we become instantly aware of the enormous complexity involved in the stimuli we are taking in."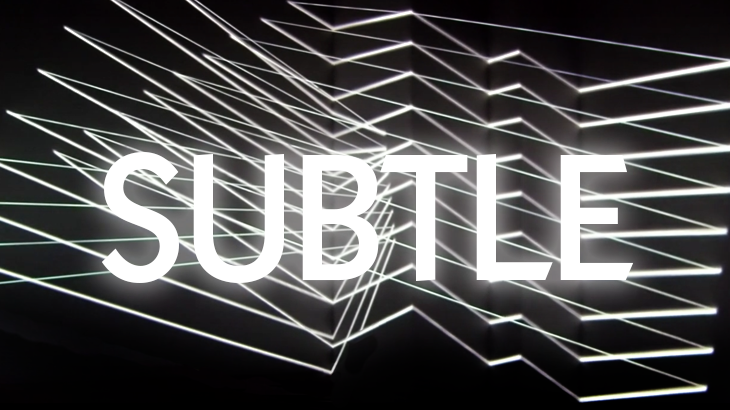 Artists in "Subtle" are Hannah Claus, Lisa Walcott, Frank Geiser, Chad Eby and collaborators Annica Leah Cuppetelli and Cristobal Mendoza.

Walcott will give an online artist talk Sept. 16 at 6 p.m. Then Cuppetelli and Mendoza will participate in a virtual discussion in conjunction with Studio 300 on Oct. 7 at 6 p.m.
Get more info on "Subtle," including hours and details on parking and how visitors are required to wear masks and practice physical distancing.