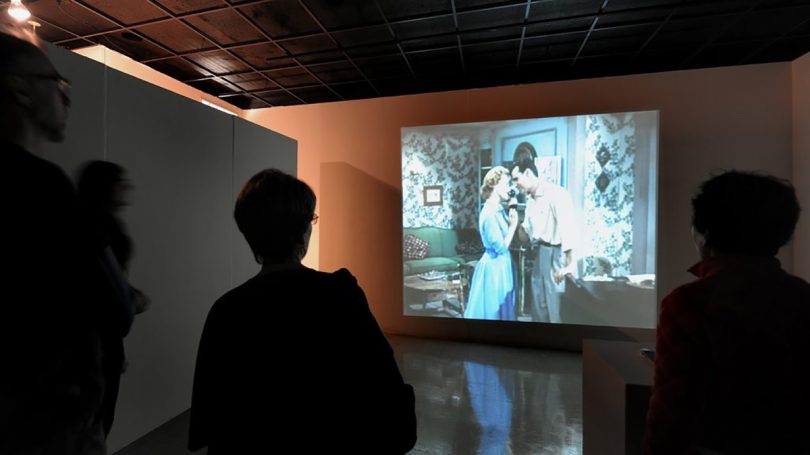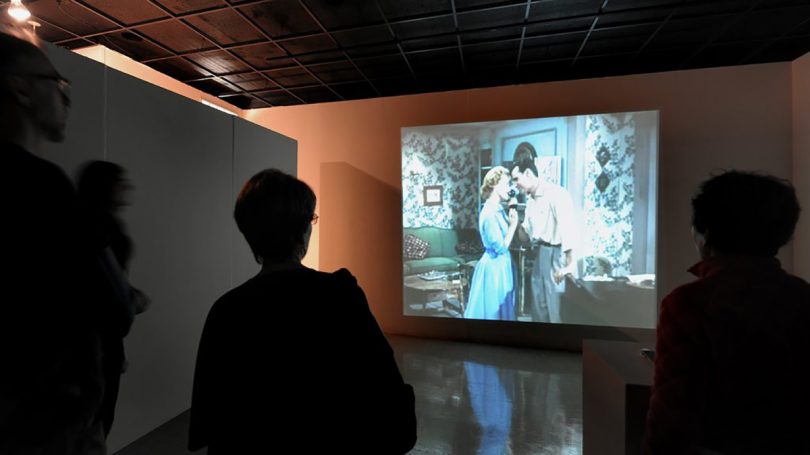 Transylvania University will bring the cutting edge of creativity to campus next week with its biennial Studio 300 Digital Art and Music Festival.
The festival, which runs Oct. 6 and 7, includes free, public concerts, art exhibitions and installations, a sound walk, artist talks and an online gallery. These events will provide the Lexington community with a front-row seat for some of the most innovative art and music from around the globe. Check out the program.
Professor and festival director Timothy Polashek said Studio 300 is an "intense and interdisciplinary examination of how rapidly evolving technology is constantly supplying new opportunities for creative expression."
For instance, local artist Chad Eby collaborated with Transylvania students to create a "Transy Soundwalk 2021" as part of an "Inside Outside" digital exhibition. Using a mobile app, visitors will find sounds "planted" within circles on a map as they explore the virtual campus soundscape — three overlapping circles tuned to a chord make for interesting timbre changes in one area near Broadway; the Haggin steps offer up ascending pitches; and visitors can listen to a percussion garden on the lawn outside Little Theater.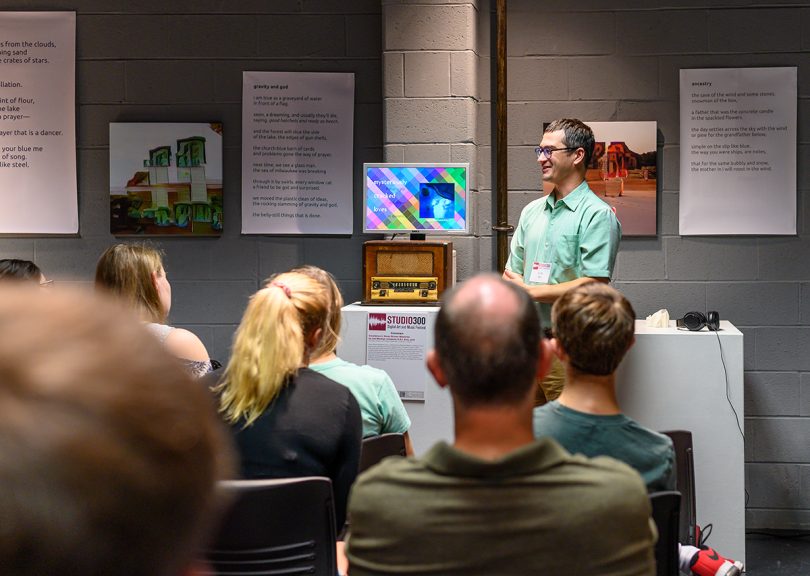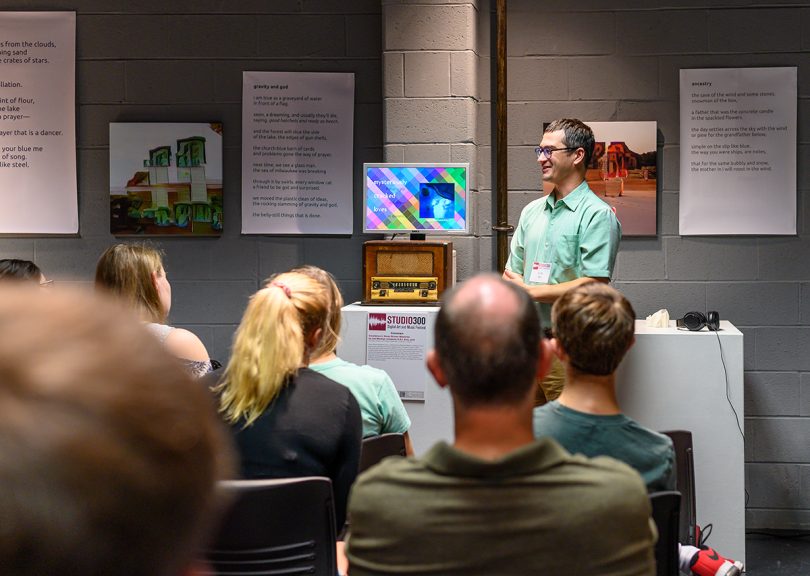 Eby, a University of Kentucky professor who will give an art talk Oct. 6, also has works featured in Coleman Hall and Morlan Gallery's "Subtle," an exhibition tied to Studio 300. The Morlan show — its first in-person, public display of works by professional artists since early 2020 — invites visitors to slow down so they can truly explore the works and see them more deeply.
Other events on the program include an Interactive Electro-Acoustic Music and Multimedia concert each evening at 7 in Haggin Auditorium. These eclectic performances range from a piece for alto flute to a "TITE Rope Jam" for iPads performed by the Transylvania Interactive Technology Ensemble.
Studio 300, a reference to the school's 300 N. Broadway address, is sponsored by Transylvania's Digital Liberal Arts initiative, Morlan Gallery and the arts and music departments. It is part of the university's New Frontiers series, which asks the campus and surrounding community to go beyond the familiar and explore ideas, art and music.
The festival explores a variety of pressing themes like artificial intelligence, data visualization, robotics, virtual reality and ecological art and music.
Polashek said the students enjoy participating in the festival, and it's an extension of what they're learning in the classroom. "Transylvania students and faculty are already incredibly active in developing and integrating new technologies into their creative works and academic programs."
Most of the Studio 300 events are in Mitchell Fine Arts Center, and free, nearby parking is available.
Before visiting campus for any of these events, please read over the Healthy at Transy guidelines.