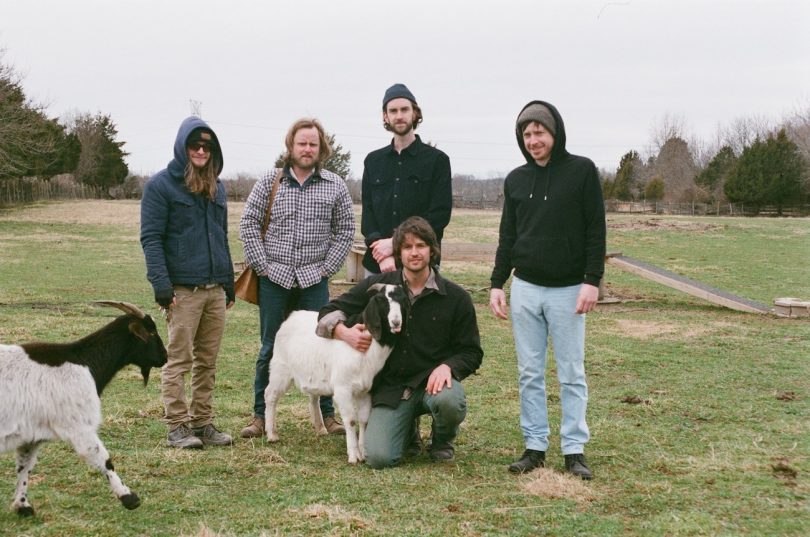 Two friends, two different paths, one goal — to make it in the music business. Ryan Anderson and Will Harvey, both 2014 graduates, came to Transylvania University with the mindset that a lot of students have: I know I should go to college, but how will this experience translate into my career?
Anderson grew up playing music and had aspirations of making it as an artist. Harvey thought that event production could be his path into the music world. The two met early in their first year and bonded over their shared love of music, spending countless nights listening to bands and talking about what their respective careers could look like. So when Anderson started playing on campus with other Transy peers, Harvey jumped on board to start finding him shows around downtown Lexington.
"We saw that we could help each other out a lot as far as me doing more of the marketing and organizational stuff on the business side, which would then allow him to focus on the music," Harvey says. "We've been working together a long time with the same goal in mind — to play music and build a band."
Harvey quickly switched his major from English to business administration with a marketing focus, understanding that what he learned in those classes would equip him for a career as a band manager.
"The different classes had a huge impact on me as a person and how I think and how I write now," he says. "When I decided to make that switch to business, I felt very well rounded. Being exposed to those English classes and philosophy classes really gives you a different perspective when you're taking your marketing classes. I think that was a special part of being there for me."
Anderson, on the other hand, kept his biology major — mostly because he found the sciences interesting and challenging — but also knowing that he could take a wide variety of other courses that could expand his worldview and give him valuable experience in fields that ended up informing his songwriting, like literature and philosophy.
"I loved that we were assigned Wendell Berry articles entering Transy," Anderson says. "I really enjoyed a class with (English professor) Kremena Todorova where we were assigned different plays that kind of shocked my system with these dark stories where love is really messy. Will introduced me to a Fruit Bats song called 'Singing Joy to the World,' with a complicated love story that presented some controversy. I got to play that song in the class on guitar, and it was a real moment of confidence, performance-wise, for me."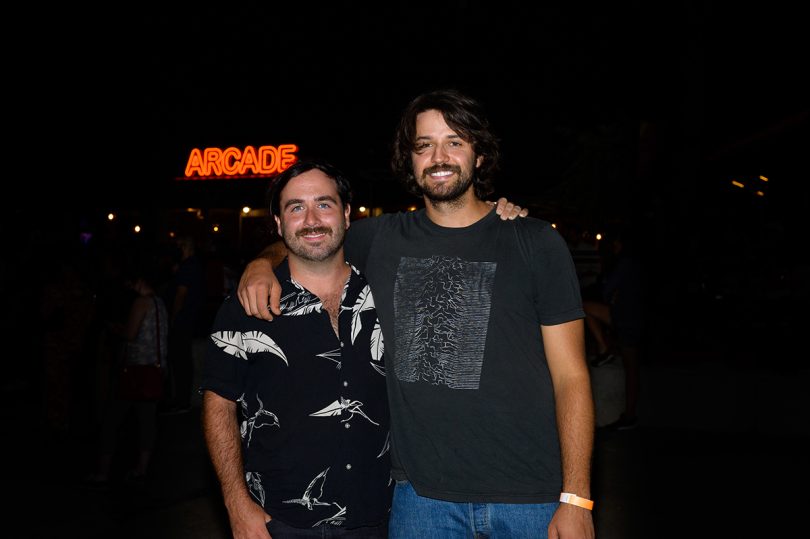 After graduation, Anderson took a job with Red Wing Ecological Services, where he got to travel the state and see parts of Kentucky he'd never experienced being from the Cincinnati metro area. Even throughout that time, though, the itch of becoming a full-time musician remained. During those two years, he wrote and recorded an album called "Consensual Wisdom," which he released in 2015 as an EP under his current band name, Bendigo Fletcher. Harvey continued to find him shows to play and pitch the band to influential people in the industry, and they quickly built a fan base.
In late 2019, Bendigo Fletcher recorded its first full album, and Harvey shopped it to record labels. The band got on a tour opening for national folk rock band CAAMP in the beginning of 2020, just as COVID-19 began making its way across the United States. The group was running out of time to show off what they could do. But on March 12, in its last show at the Basement in Nashville before everything shut down, representatives from Elektra Records — a well-known label with artists including Brandi Carlile, Young the Giant and Needtobreathe — saw the band perform and offered them a contract the next day.
"The timing was very delicate — it's amazing that it even happened," Harvey says. "But it did, and we've been working with them ever since."
Elektra held on to the band's record, "Fits of Laughter," until after lockdowns were lifted, and finally released it Aug. 13. It's a wide-ranging folk rock album that blends in elements of psychedelic and pop music and features Anderson's offbeat lyrics that abandon cliche in favor of unusual imagery and deep reflection. Bendigo Fletcher will tour it with 43 tour dates through January, which includes stops with Anderson East, Ona and Sylmar.
In addition to managing Bendigo Fletcher, Harvey is co-owner of Lexington music venue The Burl and has his own booking agency, Landline Presents. He's built a second career booking hundreds of local and national acts per year for both The Burl and Zanzabar in Louisville, further fulfilling his dream of being a maven in the local music industry.
"The Burl has been part of our story; it's opened a lot of doors for us as a band," Harvey says. "It really gives me a lot of perspective on the band's side of things. It's a special room."
Fits of Laughter is available on all streaming services and at Elektra's online store.