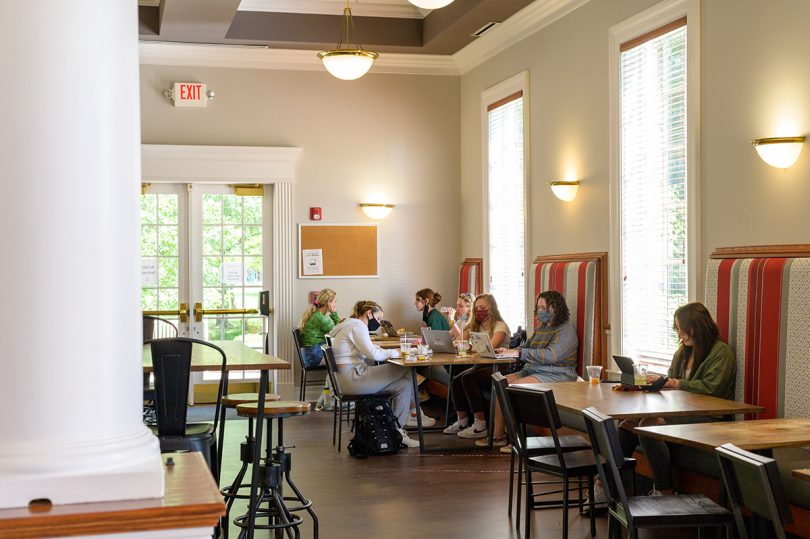 Transylvania University's Gratz Perk Cafe has reopened in its familiar spot near Old Morrison with a fresh look.
After temporarily moving to the new Campus Center in fall 2020, the coffee shop returned to the Glenn Building earlier this month with improvements such as reupholstered seating and new tables and chairs.
"It looks beautiful in there," said Chris Harris, general manager for Transylvania food service provider Bon Appétit. "It looks very modern."
Nine of the tables were made at Branch and Bark Urban Sawmill about a mile from campus down Third Street. Wood for the tables came from oak trees in Chevy Chase neighborhood, and some of the surfaces have "live" or natural-looking edges. (Branch and Bark gets a lot of its wood dropped off by tree service companies after removal jobs.)
Locally sourcing the wood complements the university's commitment to sustainability and the local economy, as well as Bon Appétit's focus on serving menu items with local ingredients.