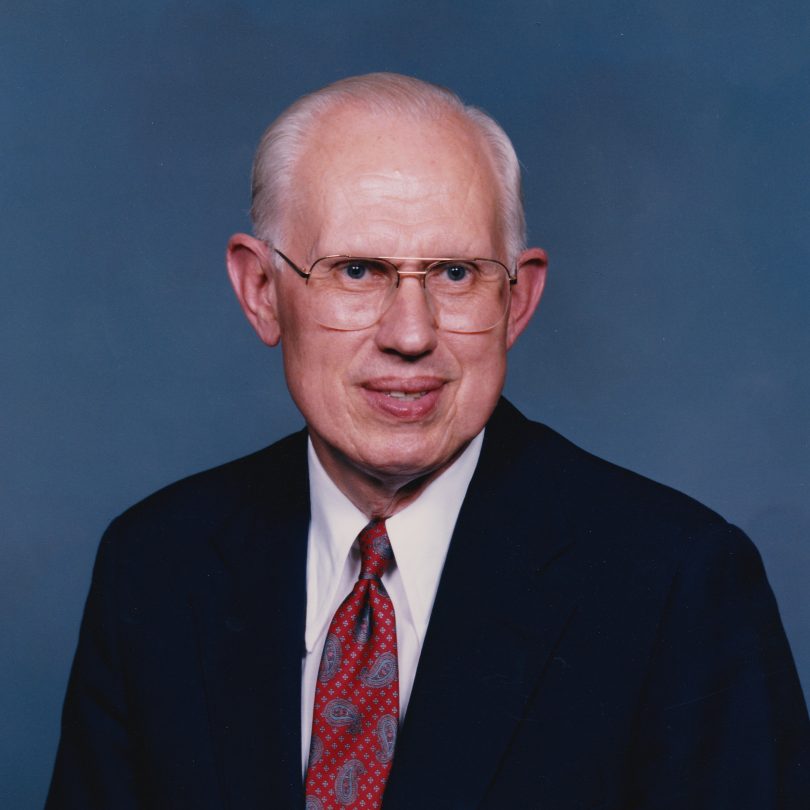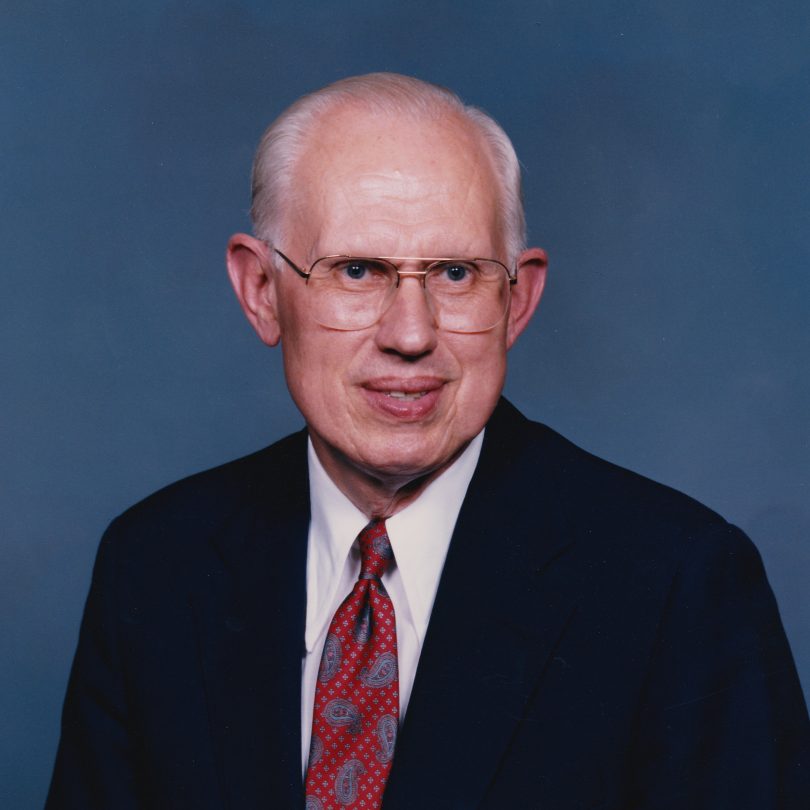 William Harris '86 has a family history with Transylvania University dating back to the World War I era. That's when his grandfather had to give up his Transy education because of financial challenges.
But the Transylvania name lived on within the family, with second-generation Pioneer Ira Richard Harris '53 completing his education as a political science and history major.
"My father, in some ways, probably thought his Transy years were among the best of his life," says Harris, a third-generation Pioneer and professor of mathematics at Georgetown College. Part of that experience included the opportunity to spend part of his junior year in Washington, D.C.
A lifetime later, after his father had passed away, Harris explains how he and his mother hoped to honor that part of his life that held so much meaning for him, while also doing something to help others. They created a political science and hisotry award program honoring Ira Richard Harris '53. 
This year, two students are the first to receive the recognition: Karisma Keeton '22, a political science and French double major from Mount Sterling, Kentucky; and history major Bailey Wood '22, from Benton, Kentucky. 
Keeton, also a Shearer Scholar, is a member of the choir, the Writing Center staff, an admissions ambassador and president of her sorority, Chi Omega.
"To have a Transy alumnus supporting me as I leave Transy and enter law school is amazing," says Keeton. "It signifies just how much of a community Transylvania University has. Pioneers are always looking out for each other, and finding ways to support and uplift one another. This is certainly the case with Professor Harris, and I could not be more grateful."
Reflecting on the lasting impact of the award, Keeton adds, "This motivates me to maintain my passion for learning, even after walking across Old Morrison's steps next May. The Harris family's generosity has made me feel valued, validated and supported by Transylvania University."
Wood, a first engagements scholar and a leader in her sorority, Tri-Delta, also speaks of the validation the award has given her. As she continues the challenging work of researching the difficult and largely unspoken racial history in her home county, she says she can't thank the Harris family enough for encouraging an aspiring historian.
"As a financially pressed college student, this award has meant the world to me and the development of my senior thesis," Wood says.
With little previous historical research available and general reluctance by community members to discuss issues of racism, the road for Wood has been fraught. The award however, is providing essential reinforcement for Wood to meet the personal as well as practical challenges. It's helping to fund access to archives and the many four-hour trips to conduct field research and oral history interviews.
"Receiving this was just the support I needed in my time of doubt with developing my senior thesis and research," she adds. "There have been times I've considered ending my research and choosing a less controversial and polarizing topic that my hometown friends and family would be more on board with. However," Wood explains, "I realize that talking about hard things is what moves us forward as a society."
In addition to helping to sustain the assistance for political science and history students, Harris also gives regularly to support the math program at Transylvania. Partly, he says, to honor his former professor and mentor David Shannon, and because "I want the math program at Transy to flourish." And he wants to give back. "That may sound cliché," he says. "But again, just as Transy was a big part of my father's life, I want to honor and recognize the program that led me to my career path."
As one of the early recipients of a full-tuition scholarship to Transylvania in 1982, now known as the William T. Young scholarship, Harris was able to pursue his education without financial worries. He's also conscious of the broader implications and community-wide benefits of these scholarships.
"There were people in my cohort who wouldn't have been at Transy without that award," he explains. "It certainly made for a much richer college experience because of the people I was able to meet."