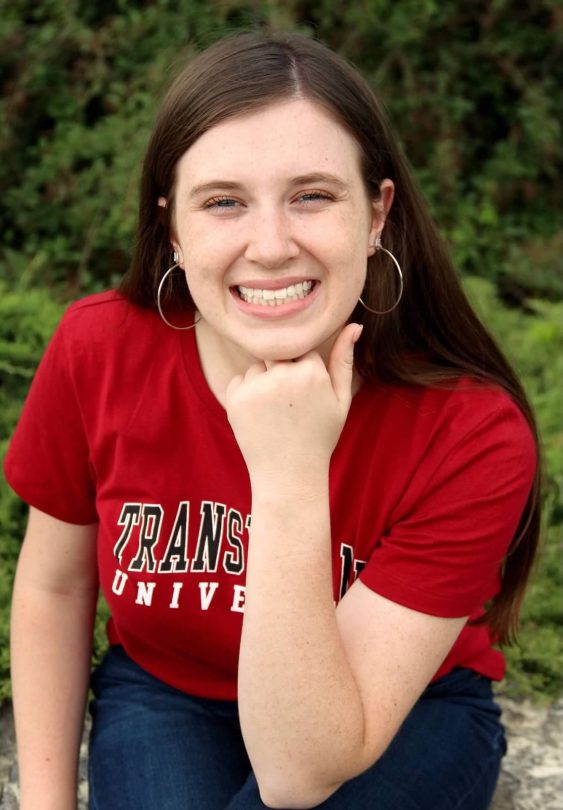 In the daunting first days of college, nerves and self-doubt can tamper with the confidence of even the highest achiever. Happily for Shelby Hamm '25, the very reasons that brought her to Transylvania University from Louisville, Kentucky — the immediate sense of community and relationship with professors — quickly put her at ease.
"It makes me feel really good that my professors already know my name," says Hamm. "It may seem a small thing, but it definitely makes the difference when you're trying to fight for this future academic career and a career out in the workforce."
Off to a promising start, what came next for Hamm was more of a surprise. She hadn't fully realized the intellectual freedom that awaited her as a student on the pre-law track at Transylvania.
Instead of being directed to follow particular majors and specific classes, she learned from her adviser that she was free to pursue the academic subjects that interested her the most. Given that sociology is a particular passion of hers, she was thrilled to learn that she could make it her major. She also plans to minor in political science and Spanish.
"As long as they are writing-intensive classes," says Hamm with a bit of amusement (acknowledging that pretty much all classes at Transy fit that bill), and represent a wide range of subject matter (a hallmark of the liberal arts), she'll be on track for law school. This suits the William T. Young scholar to a tee.
"I really appreciate the academic freedom," she says, "and I think that moving forward, getting to take classes that are in so many different subjects — and just to explore – is going to be very exciting for me."
A recipient of a William T. Young Scholarship, Hamm not only has the ability to attend Transylvania, but the financial freedom to work fewer hours and pursue a variety of interests. She's already anticipating the arrival of the ballot for student government and sorority recruitment, and is looking forward to the community service they offer.
That interest in community service is at the heart of her long-term goals, too. Growing up with a father who is a police officer and a mother who teaches government, Hamm says she developed an interest in immigration law and criminal law.
"I had a lot of good mentors that showed me that, although there are times when the law is very frustrating, there are also people who are willing to fight to make it better and to make the situation better," she says. "I really am interested in advocating for people who don't necessarily have the resources to advocate for themselves."
Hamm can already see how the academic demands and intellectual exploration, within the supportive community at Transy, will help her reach her goals.
"I'd really had my heart set on Transy, kind of from the beginning," she reflects, having visited campus for events as a youth. "I'd explored other options, but ultimately I knew this is where I wanted to be." And now that her first year is underway, she's finding it to be everything she imagined.
"I already love everything about Transy. I'm so excited."