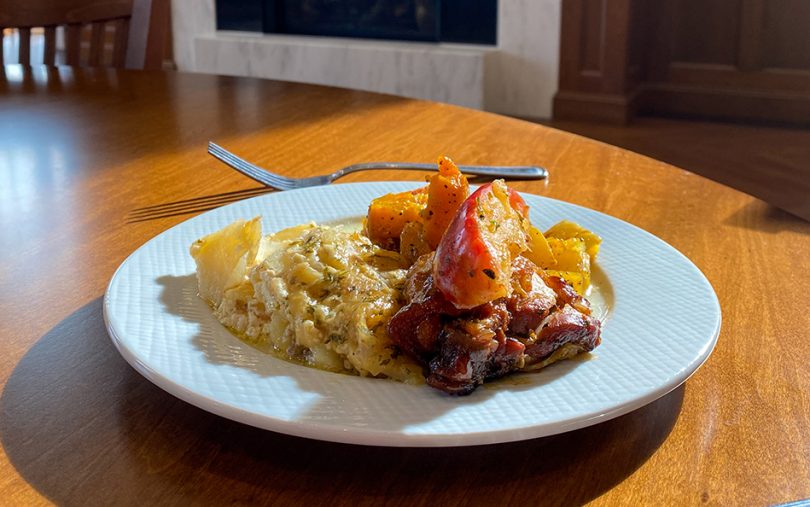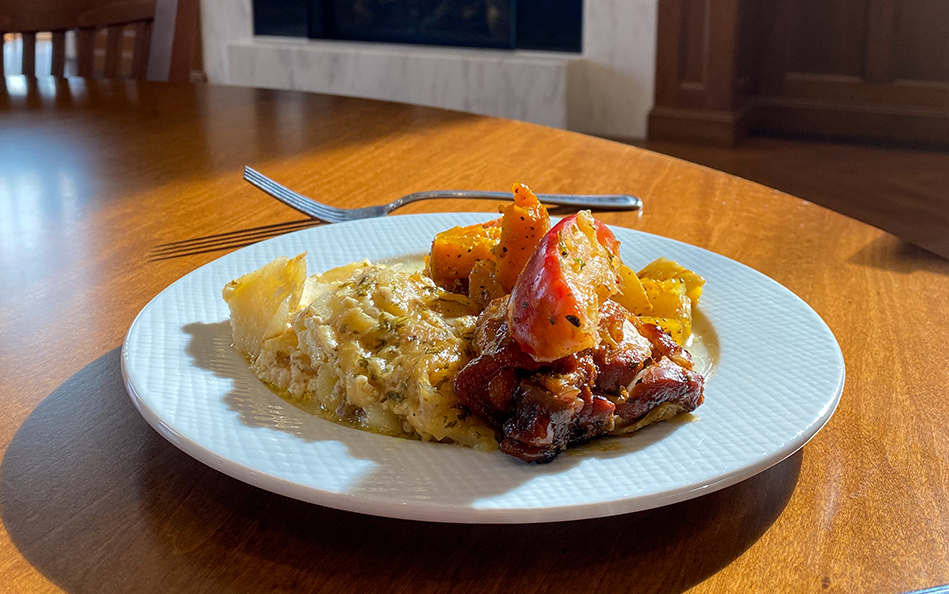 Transylvania University food service provider Bon Appétit participated in an Eat Local Challenge earlier this week, serving up a dinner in the school's Great Hall with all the ingredients sourced no farther than 150 miles away.
"This is always a fun and exciting day for us," general manager Chris Harris said. "Not only do we get to showcase a delicious meal, but we get to emphasize that great tasting, nutritious, sustainable foods can be found right here in our area and communities."
Featuring ingredients from farms in Kentucky, Indiana and Ohio, Tuesday's dinner included apple cider braised chicken thighs, turnips and greens and roasted Delicata squash with local honey.
Bon Appétit said in advance of the event, "Our chefs will flex their culinary muscles to bring a world of different flavors to a single local ingredient."
While the Eat Local Challenge, which is becoming a September tradition, highlights a commitment to the local economy, Bon Appétit serves local food daily — from hamburgers to pastries.
The university itself is dedicated to supporting local businesses; for instance Transylvania recently sourced tabletops for Gratz Perk Cafe from a local sawmill.