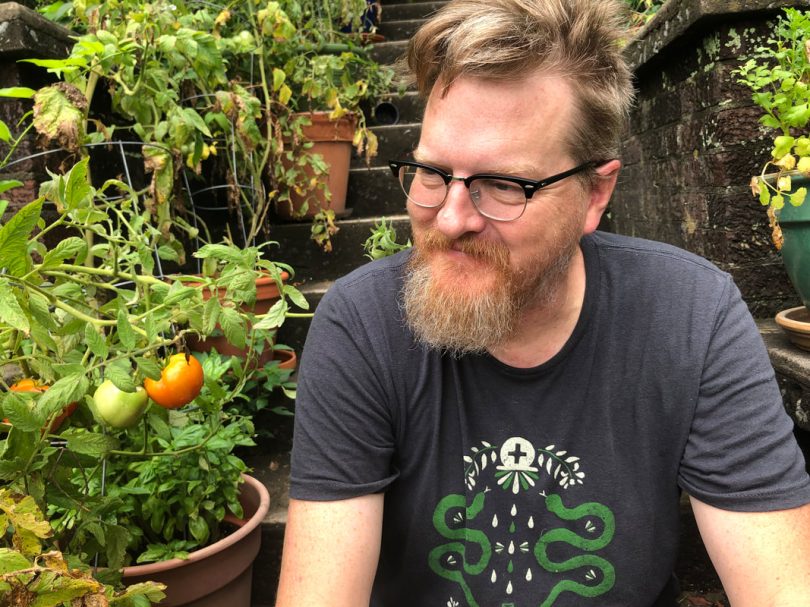 Appalachian writer Robert Gipe, winner of Transylvania University's 2021 Judy Gaines Young Book Award, will give a public reading from his works Oct. 13.
The free event, which begins at 5 p.m. in Transylvania's Carrick Theater, will also include book signing and a reading by this year's student winner, Olivia O'Neal Forester '21.
The school is honoring Gipe for his "Canard County" trilogy of novels — "Trampoline," "Weedeater" and "Pop" — based on a fictitious county in Eastern Kentucky.
"Gipe's work is funny, but often the humor is used as a response to grave and complicated social issues," said Maurice Manning, a professor and writer in residence at Transylvania. "Not only does he capture the hopes as well as the challenges of contemporary Appalachia, he complements his ingenious fiction with his own wonderful illustrations."
Gipe, who lives in Harlan County, Kentucky, is a former director of the Appalachian Program at Southeast Kentucky Community and Technical College and a founder of the Higher Ground community performance project. He also worked at Appalshop, which is a media arts center in Whitesburg.
In addition to the reading, Gipe plans to meet with students and community members to discuss how the arts can bring people together. The events are presented in collaboration with the English department and Creative Intelligence series.
Five years ago, the author shared his work with the Transylvania community as a Delcamp visiting writer.
His winning novels are published by Ohio University Press.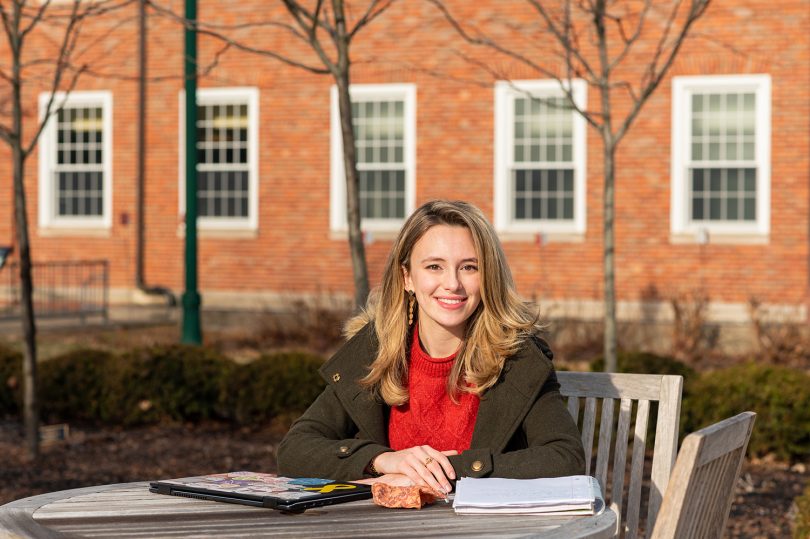 Forester, the student winner, is a recent graduate from the Mammoth Cave area in Edmonson County, Kentucky. Majoring in writing, rhetoric, and communication and minoring in art history, she served as the public relations chair of the Transylvanian literary magazine, which has featured her prose and poetry. She also was the Student Activities Board president and founded an after-school tutoring program through the Charles Young Center and Calvary Baptist Church.
She now works as a next generation ministry associate at the local Calvary Baptist Church and as a legal intern for the Kentucky Community & Technical College System. Forester plans to attend law school.
Manning said the award recognizes her "talents as a versatile writer and a significant contributor to the literary culture on campus."
Transylvania's Judy Gaines Young Book Award, which has recognized outstanding works by writers in the Appalachian region since 2015, was established by Byron Young '61 to honor his late wife, a 1962 graduate who was active in the local literary and arts community.
Previous winners are Frank X Walker, Silas House, Kathleen Driskell, Crystal Wilkinson, Amy Greene and Holly Goddard Jones.