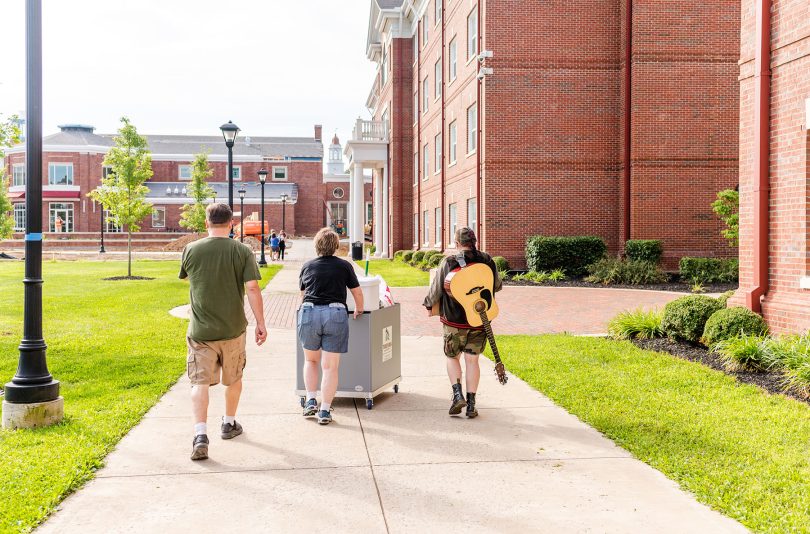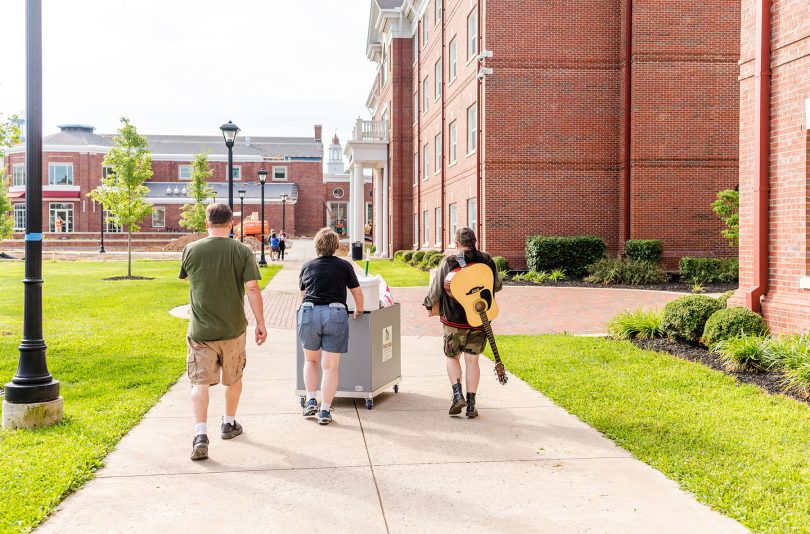 The largest incoming class in six years — more than 315 strong — is set to arrive on Transylvania's downtown Lexington campus Friday. Move-In Day kicks off a week of Transy traditions and orientation for the Class of 2025.
First-year students are expected to move in between 8 a.m. and 2 p.m. on Friday. Downtown motorists should expect some additional traffic near Transylvania's campus, including Fourth Street between Broadway and Jefferson Street. Drivers are also reminded to heed the crosswalk on North Broadway connecting the academic and residential sides of campus. The crosswalk between Third and Fourth streets has been equipped with rectangular rapid flashing beacons, which feature motion sensors that activate multiple flashing lights when pedestrians approach, signalling drivers to stop.
For arriving students and the general public, Transylvania is also hosting a COVID vaccination clinic Friday in the William T. Young Campus Center. To schedule an appointment, go to kyvax.wildhealth.com and select the Transylvania University link. Employees and students who are not fully vaccinated or have not uploaded a copy of their completed vaccination card will be required to test every two weeks under the Healthy at Transy guidelines. The campus also currently requires masks to be worn indoors in common and public spaces.
On Saturday morning, President Brien Lewis formally welcomes the Class of 2025 in two first-year induction ceremonies. The 10 a.m. event will be livestreamed at transy.edu/live.
The class will then spend their first week on campus participating in the First Engagements program, which is designed to help ease students' personal and academic transition to college.
Returning students will arrive on campus on Aug. 28-29, and fall classes begin Aug. 30.