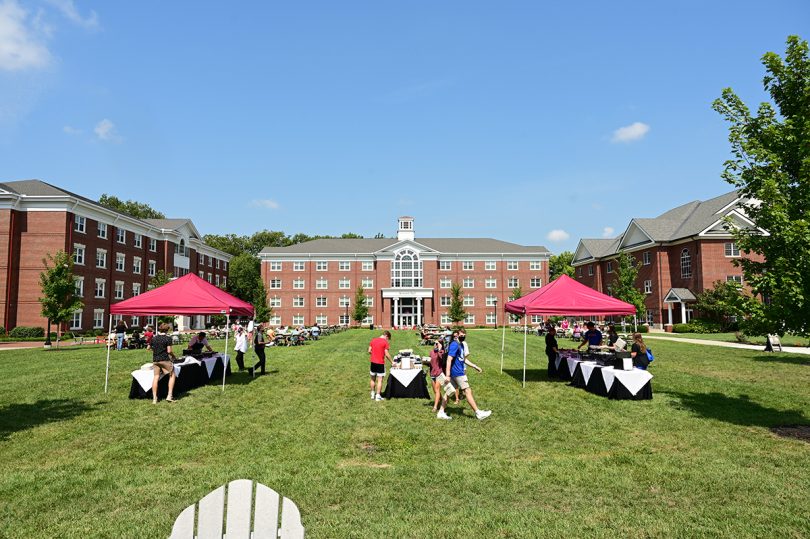 With many students learning remotely last year, the incoming Class of 2024 didn't get a normal introduction to college.
But over the past few days, Transylvania University students took part in a Sophomore Summit including a picnic with music and volleyball, team building activities, canoeing and a candy bar. They also took a group walk downtown and attended informational talks on student support services, an alumni panel and a leadership session. Activities were supported by the Jessie Ball duPont Fund.
"We wanted to do something special for our sophomore students, since last year they came to campus during COVID and did not get a traditional orientation," said said Michael Covert, vice president for student life and dean of students. He noted that this was a chance for them to meet classmates they may not have seen in person and learn about university resources. Last year sometimes made it difficult to make connections like these.
At Friday's picnic outside the Campus Center, sophomore Paige Catron said the events made her feel hopeful for the upcoming school year. She's also excited to be meeting face to face some of her classmates she'd just seen virtually. "I do really appreciate it," she said.
This year's incoming students wrapped up their Orientation and First Engagements programs last week. Classes begin tomorrow.