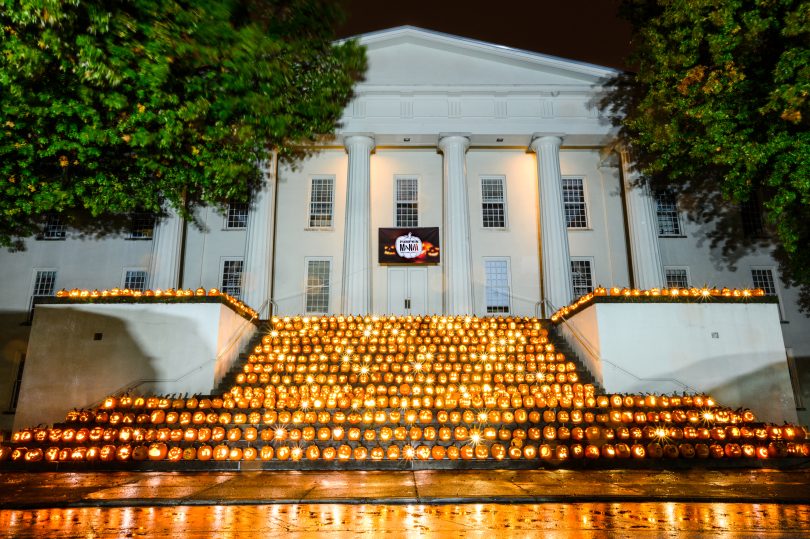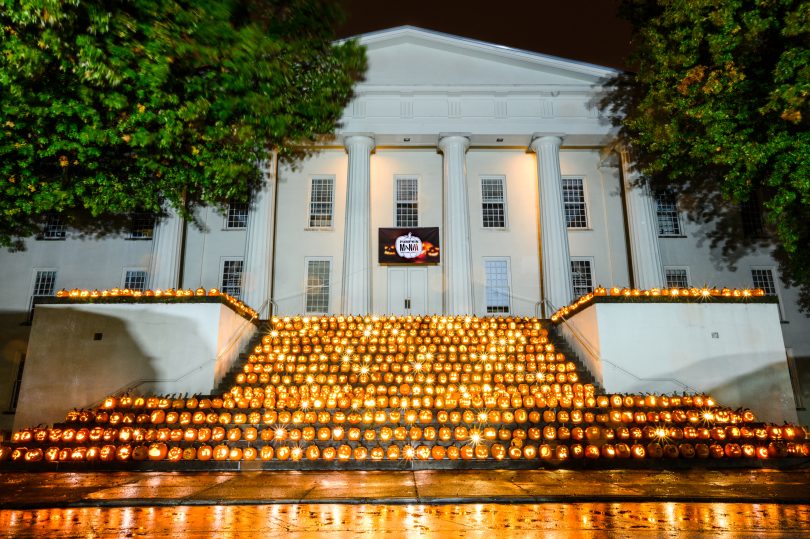 After going virtual last year, the jack-o'-lanterns for Transylvania University's PumpkinMania will manifest on the steps of historic Old Morrison in all their scary reality this October.
What, exactly, the 11th annual event will look like remains in the realm of the unknown because of the pandemic. But the university is planning for a community pumpkin carving Oct. 24 — all in adherence with Healthy at Transy guidelines — as the main event.
The jack-o'-lanterns will be lit each night through Halloween. Visitors are welcome to drive up Old Morrison Circle to see them, and stop for a photo with their kids in costume if they'd like.
Stay tuned for times and more details about what has become a Lexington tradition.
This year, Transylvania is sourcing pumpkins for the display from Black Soil, an organization that helps connect Black Kentucky farmers with their agricultural heritage and expand the market for their products.
"We're so excited to be participating in providing 500 pumpkins for this long-standing community event," said Ashley Smith, co-founder and COO of Black Soil. "We are sourcing our pumpkins from one of our top producers, Cleav's Family Market."
Smith said building relationships with local institutions like Transylvania creates economic opportunities across the state.
Deidra Dennie, the school's vice president for diversity and inclusion, said: "By supporting Black Soil's initiatives through PumpkinMania and other opportunities throughout the year, Transy is actively showing support to Black businesses and families, not just talking about it. It is but a drop in the bucket to help reverse and correct the loss of millions of acres of land and dollars within the Black farming community that began during Reconstruction and continues today."
Also, since the pumpkins are being grown in LaRue and Hart counties, getting them from Cleav's highlights the university's continued commitment to local farmers. Another example is that the school's food service provider, Bon Appétit, sources many of its ingredients locally. Transylvania dining also participates in the annual Eat Local Challenge, serving 100% local meals on campus.