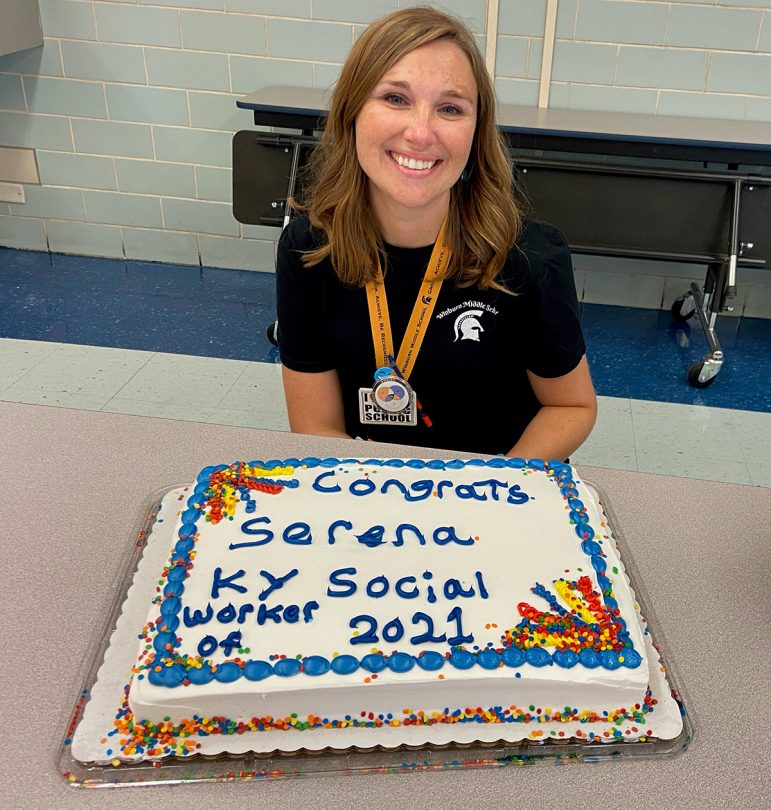 Transylvania graduate Serena Britt Culbertson '04 has been named Kentucky's 2021 School Social Worker of the Year.
Culbertson, who works at Winburn Middle School in Lexington, will accept the award Sept. 24 at the Kentucky Association for School Social Work Fall Conference in Georgetown.
"I feel so very thankful to be a school social worker and to have the opportunity to work with students and families," she said. "It is so incredible to have a profession where I can spend my career empowering others and advocating for changes. It's such a joy and a challenge to get to collaborate with others to continue to improve systems so that the needs of families and students can be better addressed."
Culbertson majored in psychology at Transylvania and went on to earn a Master of Social Work from Western Kentucky University. She's worked for Fayette County Public Schools since 2006, serving at Cardinal Valley Elementary and Edythe J. Hayes and Crawford middle schools, according to the district. She also was a guidance specialist and behavior resource specialist in the FCPS Safe Schools Office.
"She is professional, considerate, hardworking, ethical and passionate about her job and helping students," according to her nomination.